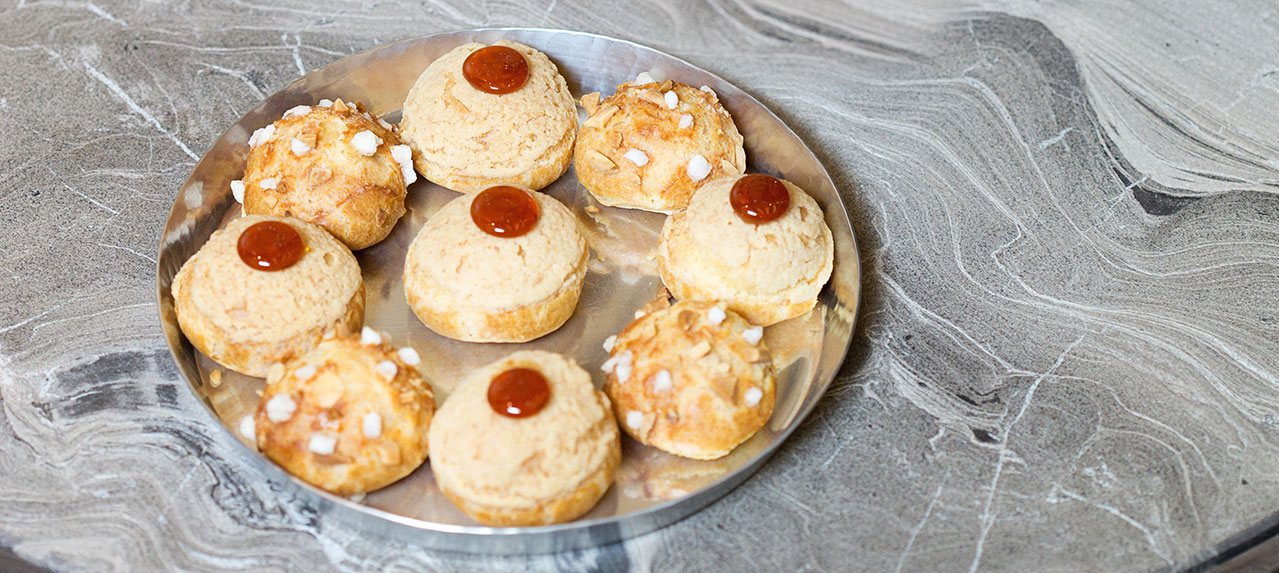 Crème pâtissière
350 ml milk
1 vanilla pod
4 egg yolks
45g sugar
25g corn flour
Salted butter caramel sauce
120ml single cream
125g sugar
15g butter
Pinch of salt
1. For the crème pâtissière, place the milk, vanilla pod and seeds in a saucepan and bring to the boil.
2. Beat together the egg yolks and the sugar for 3 mins, then add the corn flour.
3. Pour the hot milk (removing the vanilla pod), return to the heat, bring back to the boil and cook for 3 mins.
4. Pour the pastry cream into a bowl. Cover with clingfilm. Place in the fridge and cool.
5. Heat a pan and add the sugar. Allow to melt without stirring to form a caramel.
6. Lower the heat and stir in the butter. Add the cream, stir well and allow to cool.
7. Keep 3 spoonfuls of caramel sauce for serving, then gently combine the pastry cream with the remaining caramel sauce and place the mixture in a piping bag.
8. Make a small hole in the bottom of each choux bun and then pipe in the pastry cream.
9. Dip the choux buns in the caramel sauce to serve.