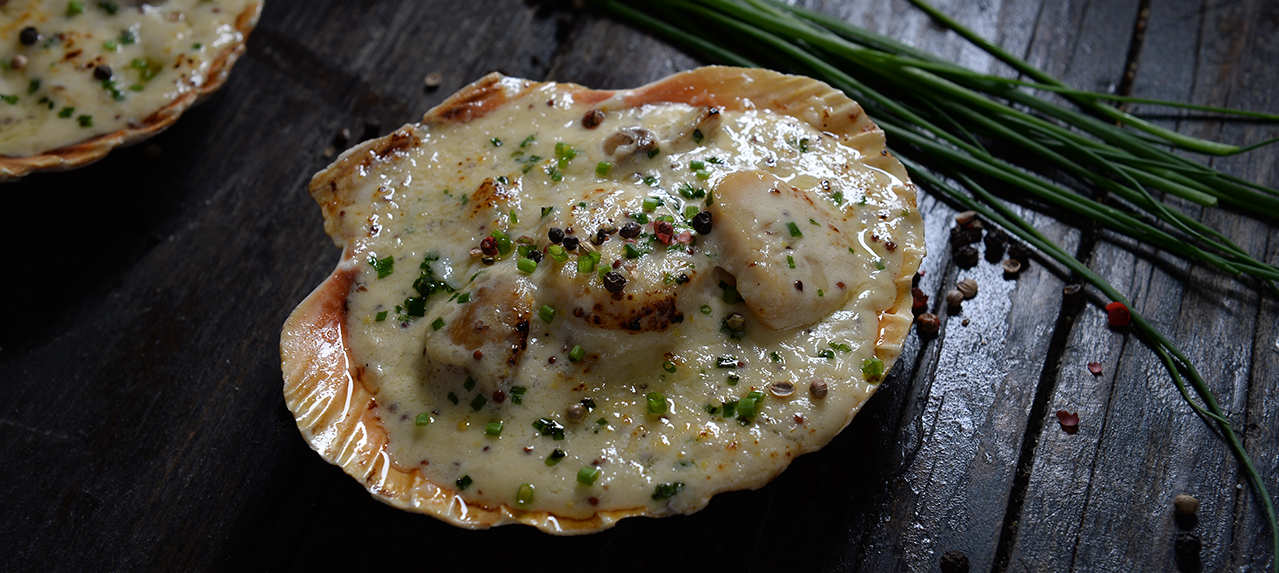 • 13g sunflower oil
• 125g chopped scallops
• 5 pcs shrimp
• 1g salt & pepper mix
• 13g minced shallots
• 125g fresh cream
• 9.3g butter
• 53g quartered fresh mushrooms
• 10g traditional mustard
• 1g minced chives
• 3g Parmesan cheese
1. Heat sunflower oil in pan. When ready, fry the scallops and shrimp. Season with salt and pepper to taste.
2. When done, add the remaining ingredients to the pan and stir for 1 to 2 minutes.
3. Place the mixture in the shell, top with cheese and bake at 250°C for 4 to 5 minutes.