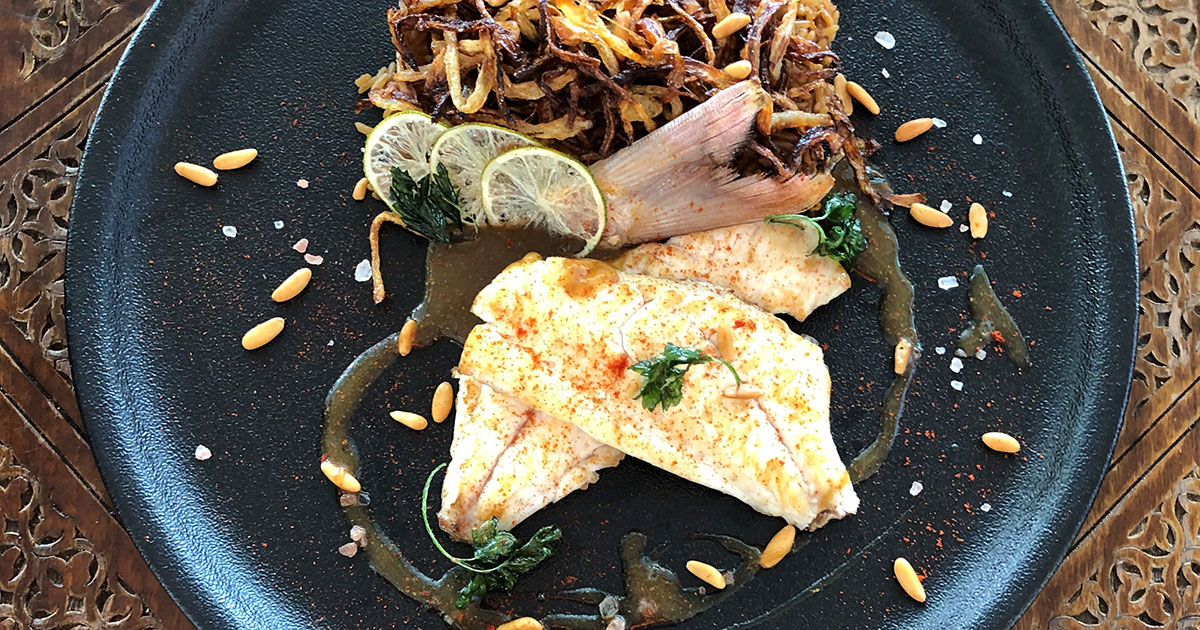 2kg whole fish hammour
1kg onion
500g rice
5ml olive oil
25g lemon zest
2g salt
2g sweet black pepper
2g cumin
25g pine seeds
25g flour
40g butter
1. Pan fry the whole fish for 3 minutes on both sides in a large pot. Then add around 3 liters of water, bouquet garni and slice of lemon. Lower heat and simmer for about 35 minutes. Strain the stock and debone the fish.
2. In a large skillet, heat the olive oil. Put the rest of the chopped onions and fry until brown. Remove the onions and set aside.
3. For the rice, cook onions in oil to become brown; add the rice and the fish stock with seasoning and cook on low heat for about 20 minutes. When done, add the lemon zest.
4. For the sauce, heat the butter in a saucepan and add the flour; mix till brown. Add fish stock and boil for 10 minutes. Season and serve.
Serving Tip: In a large dish, layer the rice, top it with pieces of fish and decorate with fried onions and pine seeds. Serve the sauce aside.