SCALLOPS CARPACCIO & SEA URCHIN
Serves 1 | Prep/cooking time 15 mins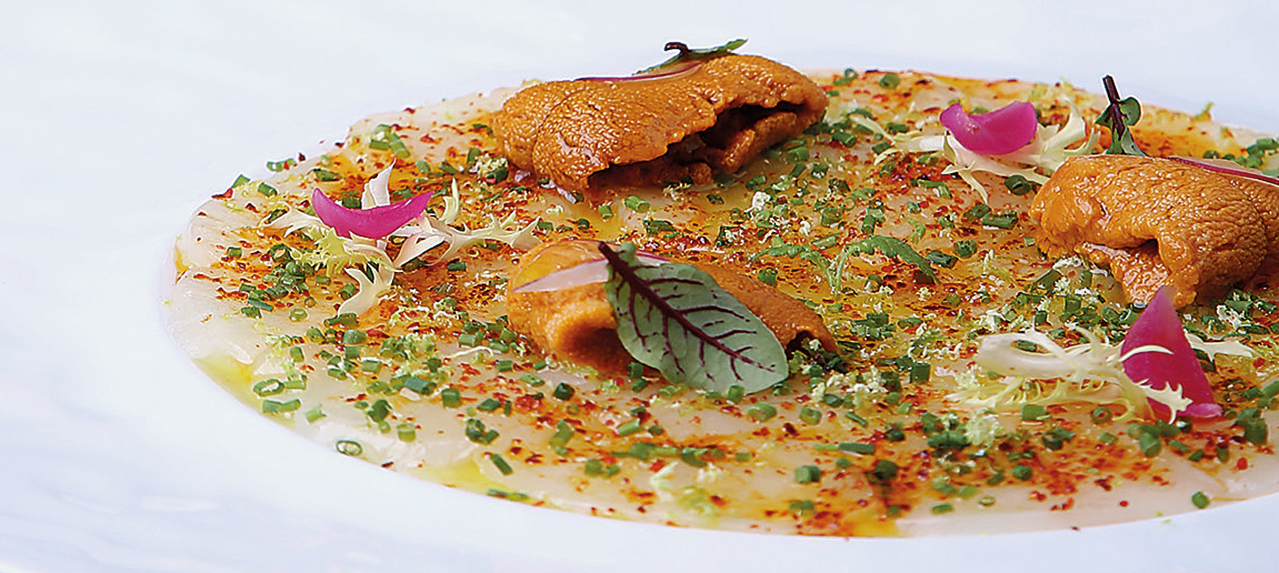 • 3 pcs cleaned scallops
• 3 pcs cleaned sea urchin
• 2 tsp Extra Virgin olive oil
• ½ a lime's juice
• 1 pcs lemon zest confit
• Sprinkle of finely chopped chives
• Sprinkle of cayenne pepper
• 3 pcs edible flower
• Sprinkle of sea salt
1. Cut the clean scallops with a sharp knife and set aside on a cold plate. Add the sea salt, lime juice and olive oil. Add the cut chives and the cayenne pepper over the scallops. Add the lime zest and the sea urchin.
2. Plate the plate in a freezer for a few minutes.
3. Remove it and decorate the plate with the edible flowers.