SEA SALT CARAMEL AND CRUNCHY BAR
BY CHEF MOHAMAD ABBAS, FOUR SEASONS HOTEL BEIRUT
Serves 6 | Preparation 55 mins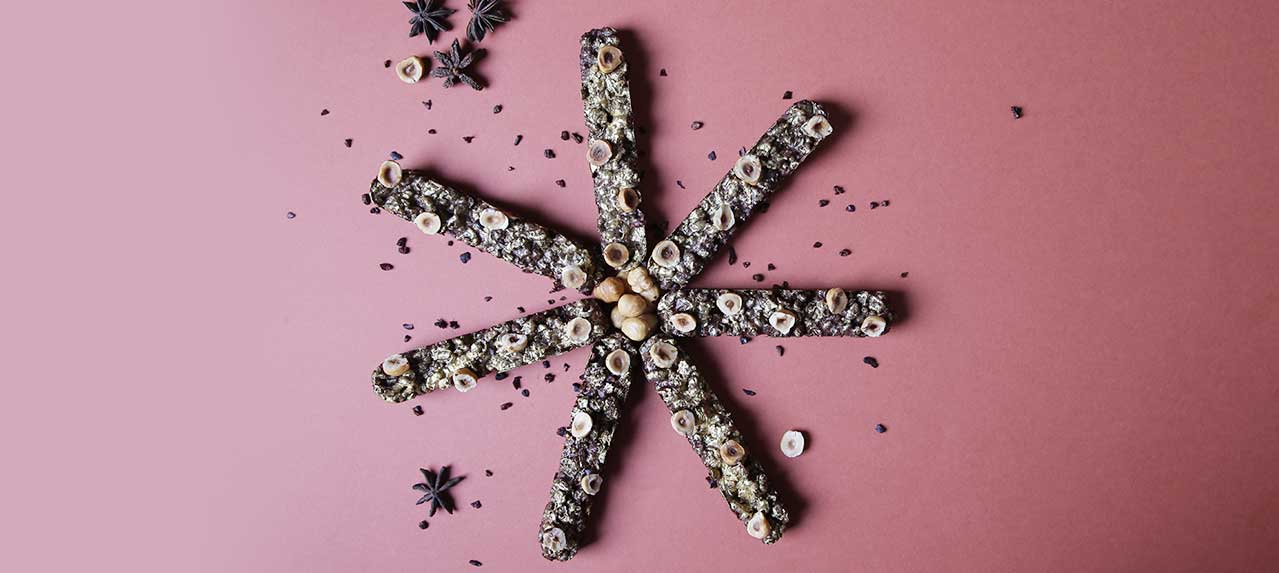 Milk Chocolate
Crunchy Feuillantine
300g of Dark Chocolate
200ml of Double Cream
25ml of water
100g of caster sugar
A pinch of sea salt
30g of butter
1. Melt the milk chocolate then add the feuillantine.
2. Spread it on a tray to be flat and let it freeze.
3. When it is set, cut it in shapes similar to the mold but a bit smaller to be able to fit in.
4. Place it in the freezer.
5. Place the sugar and water in a sauce pan and boil until it becomes caramel (170 DegreeºC).
6. Pour the cream on the caramel slowly.
7. Pour the mixture on the chocolate, and let it as it is for 5 minutes.
8. Mix all together and add the butter on top.
9. When everything is mixed, add the sea salt.
10. Let it set at room temperature.
11. Temper the dark Chocolate and fill the molds and turn it upside down to remove all excess chocolate.
12. Tap the mold from the sides to remove air bubbles.
13. Pipe the salted caramel ganache in the molds.
14. Add a piece of the crunchy feuillantine on top of the ganache.
15. Close the mold with tempered dark chocolate to close the mold and let it set.
16. Put the mold in the refrigerator for 10 minutes then turn it over to the chocolates.
17. Decorate the chocolates with gold powder and hazelnuts.