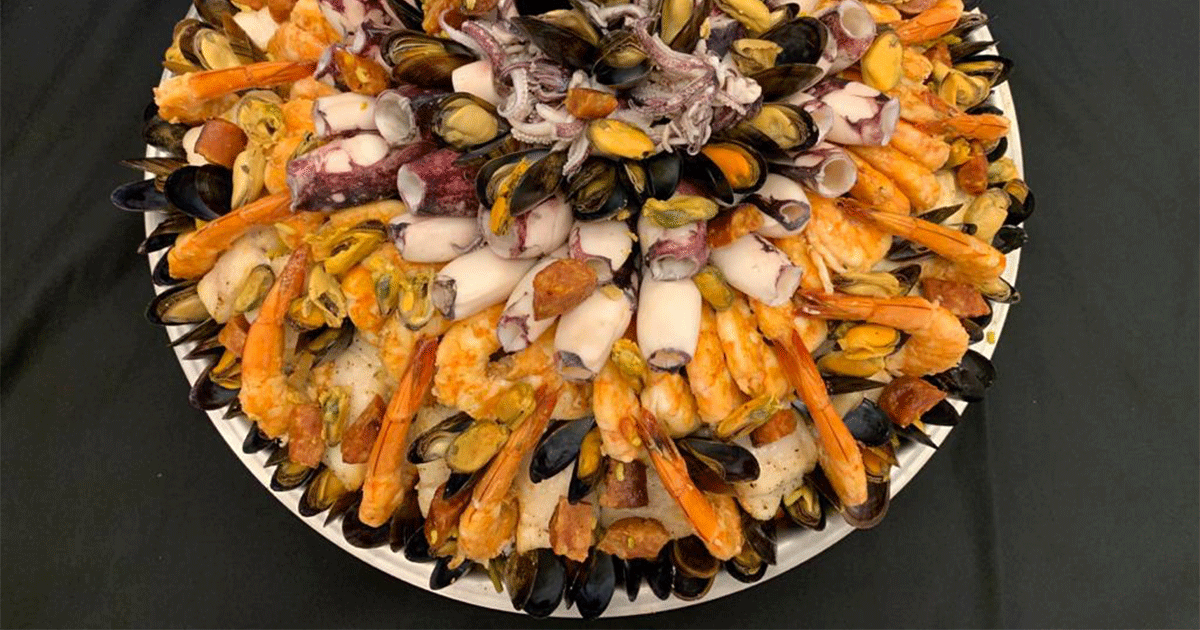 500 g Uncle Benz rice
75 g purple onion
15 g garlic
75g cherry tomato
2 pcs fresh artichoke
250g fresh green peas
125 g fresh green beans
50 g yellow pepper
50 g red pepper
50 g green pepper
7.5 g red chili pepper
2.5 g saffron
1000 l fish stock
750 g white grouper
350 g shrimps 16/20
350 g mussels
500 g blue crab
15 g Himalayan salt
5 g freshly milled black pepper
Heat 1 tbsp oil in a large paella pan or large skillet over medium-high heat.
Add chopped onion and garlic and stir till golden brown.
Add fresh vegetables, tomatoes, green beans, artichoke, peas, colored bell pepper shopped, uncle bens rice and mix all together for 5 min.
Add fish stock and saffron.
Mix all together with salt, pepper, 1 tbsp of butter and a drizzle of olive oil on top, cover and cook for 20 min.
Add fresh crabs, muscles, shrimps and fish. Season with salt and black pepper freshly grinded.
Cover and cook for 15 min on low heat.