This season screams color. As the weather gets warmer and we move outdoors, be inspired by sexy tones and
daring designs to adorn your tables by Lina Sarkissian from EyeCandy.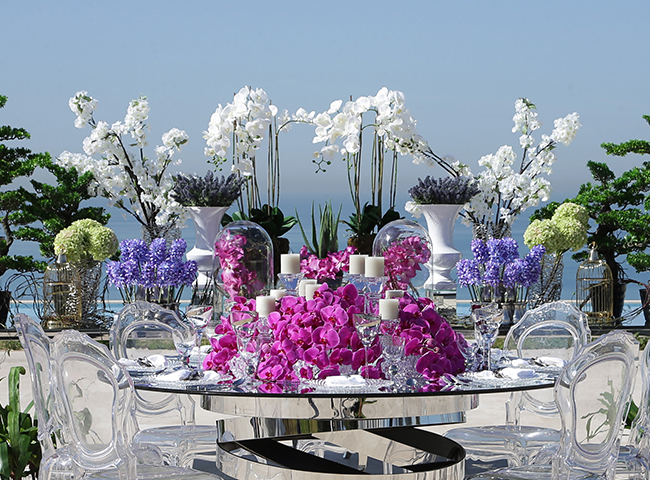 THE TABLE
---
Vases feature regularly in Sarkissian's work.
She considers vases as statement pieces that
create atmosphere. "The first impression is
the one that lasts longest and we are gung-ho
about using objects within a space to give the
impression of movement rather than just a
static scene.
THE TABLEWEAR
---
A statement plate: A transparent place setting allows
the floral decor to take center stage.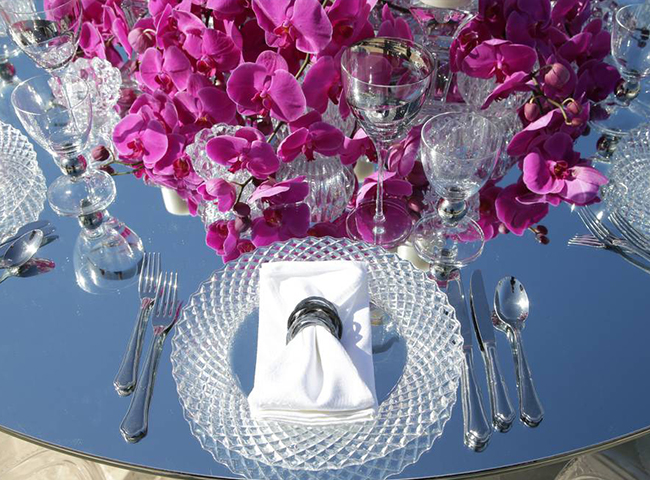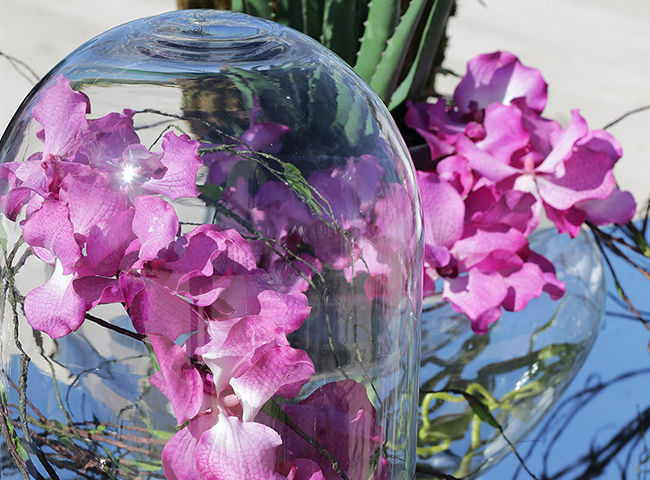 THE PALETTE
---
Her choice of palette is energetic and
dramatic, while still reflecting the brightness
and cheerfulness of the season. "We wanted
to escape the cliché colors usually associated
with this time of year and go for something
more daring and wild. Opting for a liberal
use of vibrant fuchsia orchids evokes strong
emotions and sensations."