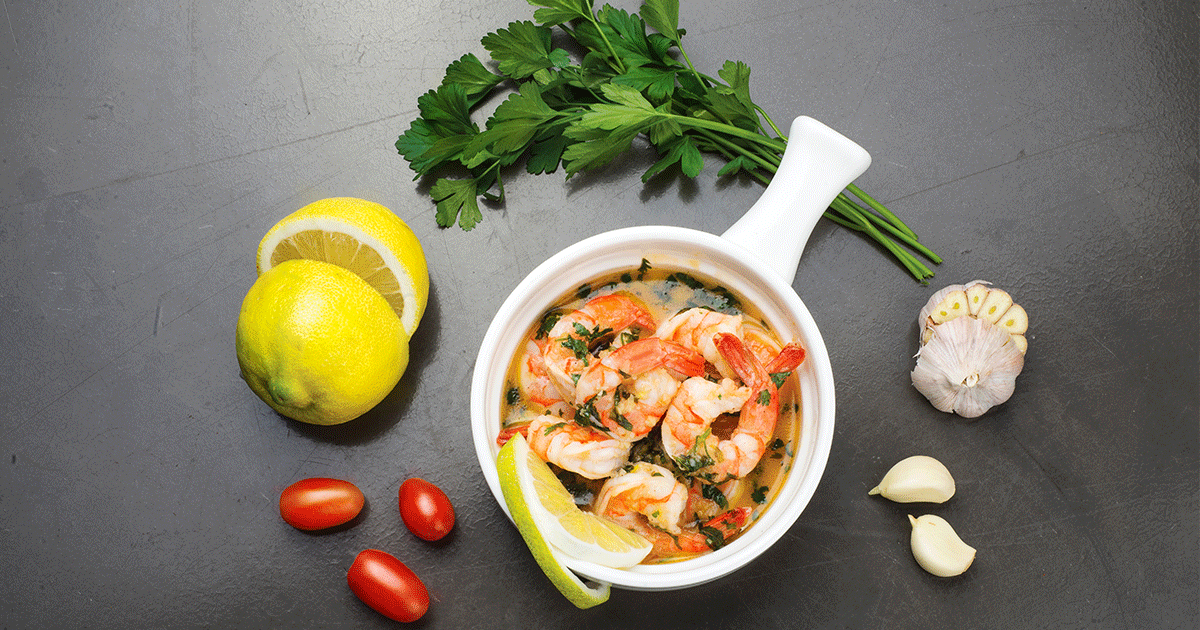 60 g shrimp 40/50, peeled, heads-off
5 g unsalted butter
50 ml olive oil
5 g garlic crashed
3 g coriander chopped
25 ml lemon juice
2 g sweet paprika
Salt and white pepper
Heat olive oil in a large skillet over medium-high heat.
Quickly sauté shrimp until they turn pink.
Add the garlic and coriander.
Season to taste with paprika, salt and pepper.
Drizzle with lemon juice.
Flavor with the butter until it's fully melted.