SMOKED LANGOUSTINES & BOURGHOL SALAD
Serves 4 | prep/cooking time 30 mins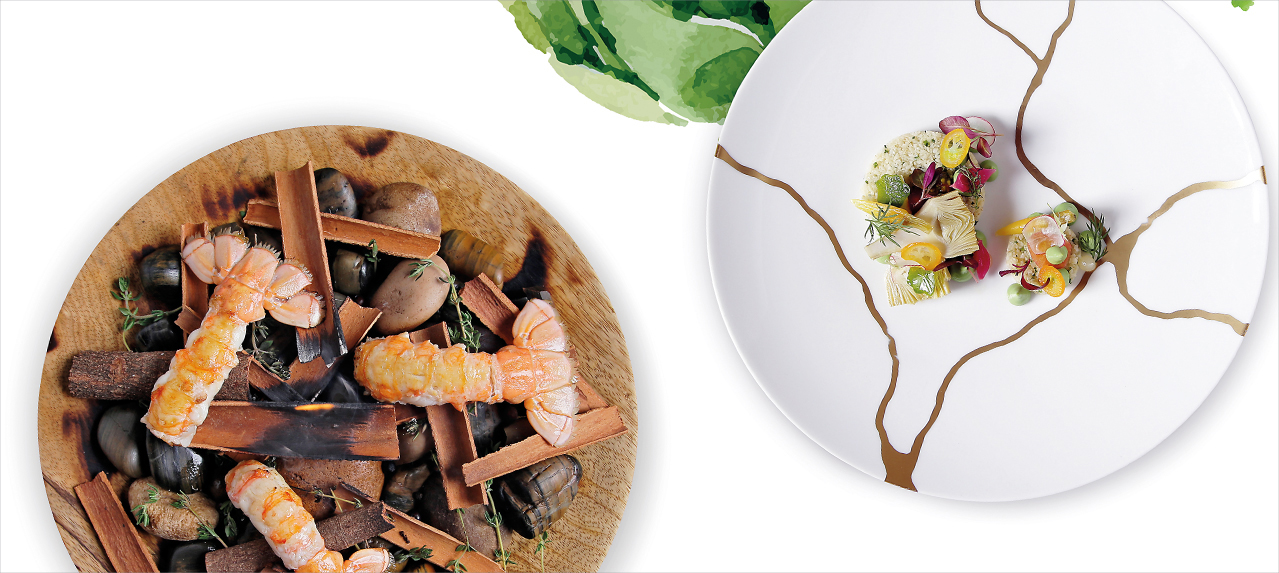 • 400g boiled white bourghol
• 150g avocado purée
• 4 pieces artichoke hearts, cut in half
• 6 pieces baby carrots, cut in half
• 75g lemon juice
• 150g olive oil
• Salt
• 3 kumquats
• 4 bouquets mixed-herb salad
• 12 grilled langoustines
1. First boil the bourghol and place to one side.
2. Mash the avocado and add a bit of lemon and olive oil. Cut the cooked artichoke into four pieces. Cook the baby carrots in boiling water for 10 minutes, then blanch.
3. Clean the langoustine and grill them. Place all of the ingredients together nicely on a plate.