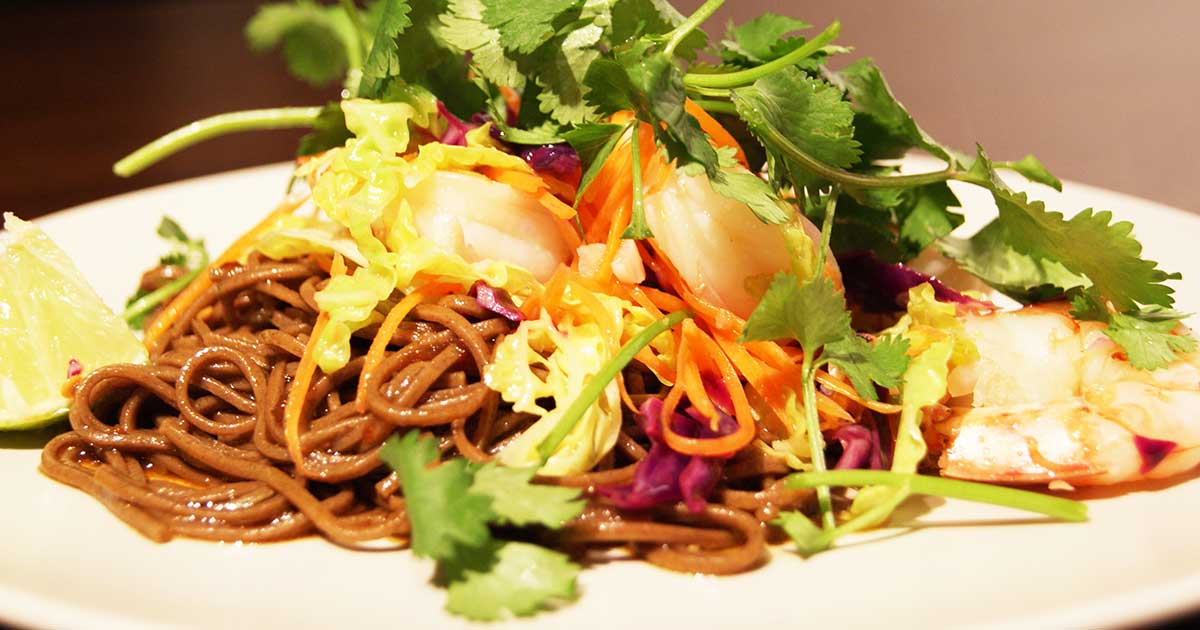 30 fresh or frozen shrimp
20 roughly chopped basil leaves
½ bunch mint
3 cms chopped fresh ginger
1 onion
½ each finely chopped red and green jalapeño
½ chopped small red pepper
1 mango cubed
¼ cup sesame seeds
1 packet soba noodles
Avocado or olive oil
Lemon, salt and pepper to taste
1. Slice the onion and fry in a wok with a little oil and salt, add 3 cms of chopped fresh ginger, cook for 2 minutes then add shrimp in two separate batches.
2. In a large bowl pour your cooked soba noodles and add fresh lemon juice, avocado or olive oil, salt and pepper to taste.
3. Add the mango, basil, mint, all peppers and season again with lemon, oil, salt and pepper.
4. Pour cooked shrimp with onion and ginger over your noodles then sprinkle with sesame seeds.