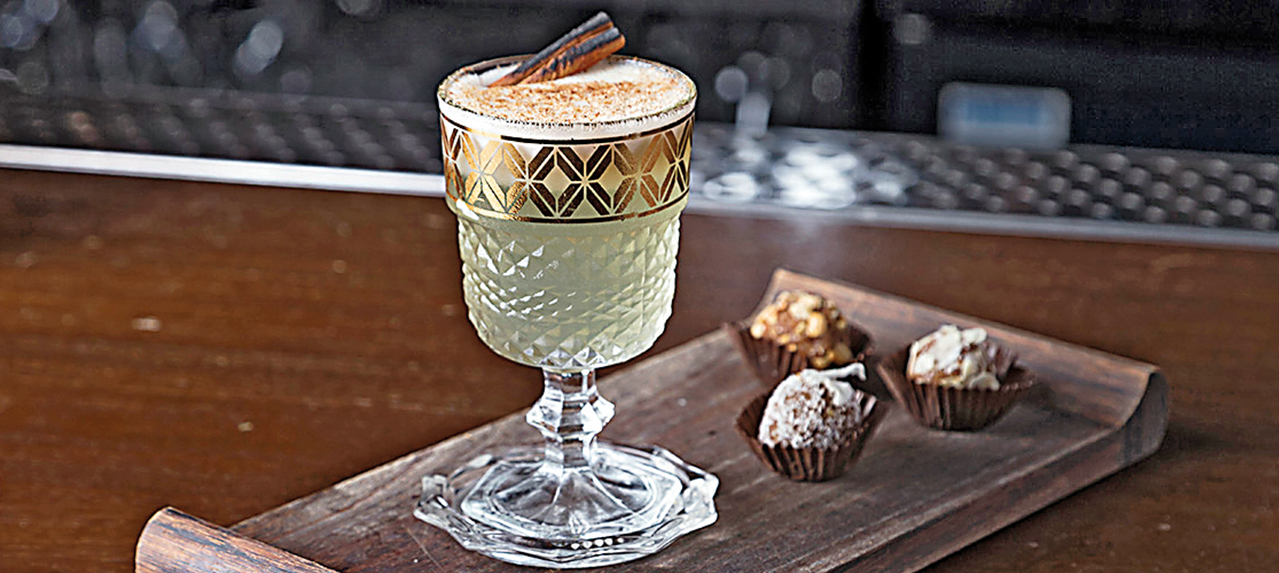 • 4 cl Makers Mark bourbon
• 2 cl Pisco Cinco (this spirit is
produced from eight kinds of
grapes grown in Pisco, Peru)
• 3 cl egg white
• 2.5 cl lemon juice
• 2.5 cl homemade herbal tea syrup
•1 cinnamon stick
• Nutmeg
1. Put all the ingredients into a shaker, dry shake, add ice, shake again and double strain in a cocktail glass.
2. Garnish with grated nutmeg and cinnamon stick. Served with dates and coconut.