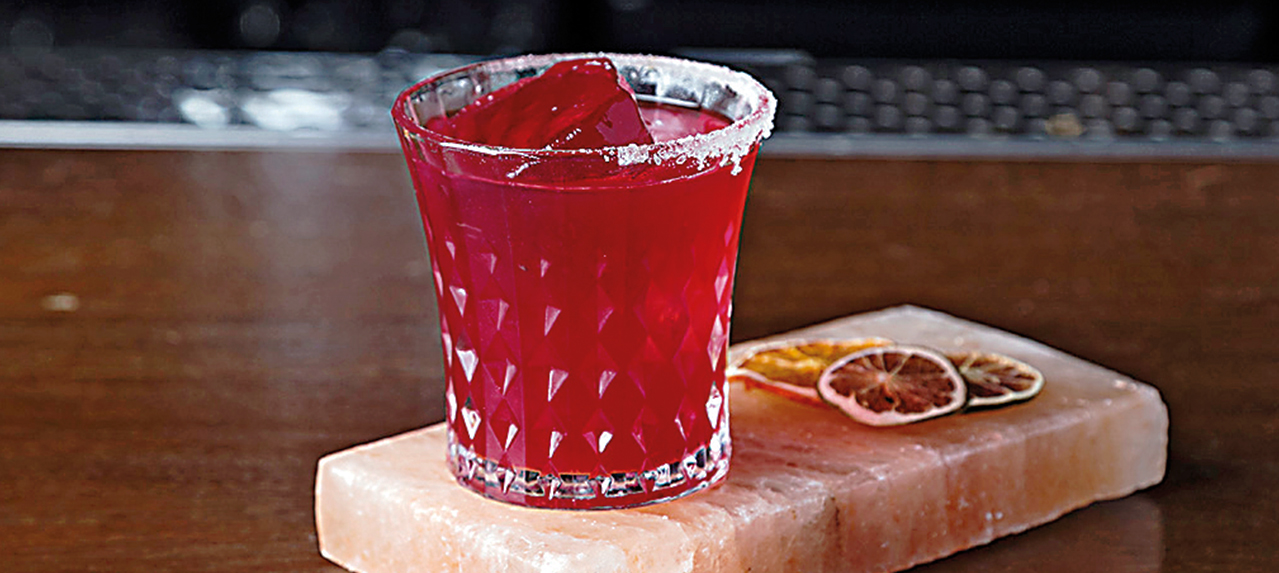 • 12 cl aloe vera
• 2.5 cl Monin strawberry purée
• 4 cl lemon juice
• 1 dash chili mix
• 4 drops sea salt solution (5:1
water to salt)
• Popping Candy
1. Stir all the ingredients, then put in a siphon and charge it with two CO2 chargers.
2. After a few minutes release the gas and pour the drink into a short or long glass. Rim with popping candies.