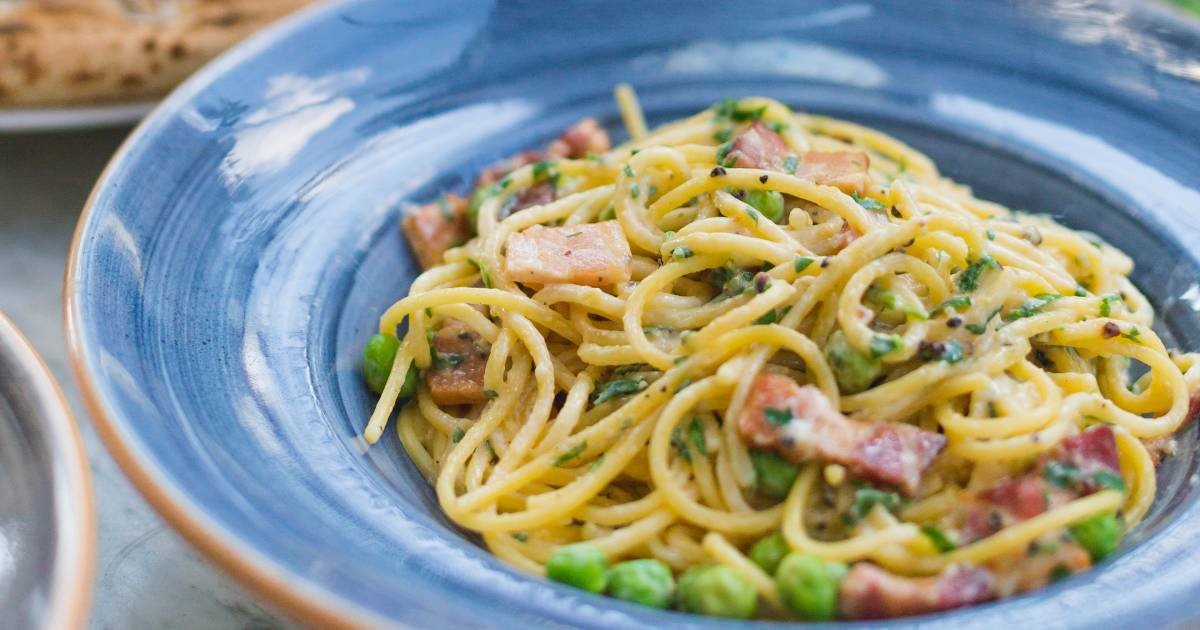 • 500 g dried spaghetti
• 120 g guanciale (pork cheek) or pancetta (bacon) cut into 1cm slices
• 50 g parmigiano (parmesan) cheese
• 25 g pecorino
• 5 egg yolks
• 1 egg
• 60 g frozen peas
• Parsley chopped (handful), optional
• 4 tbsp olive oil
• Black pepper
• Salt
1. Place a large pot of lightly salted water (no more than 1 tbsp salt) over high heat and bring to the boil.
2. In a mixing bowl, whisk together the egg, yolks, pecorino and parmigiano. Season with a pinch of salt and generous amount of black pepper.
3. Meanwhile, heat half the olive oil in a large skillet over medium heat. Add the pork cheek and sauté until the fat just renders on the edge of crispness but doesn't harden. Remove from heat and set aside.
4. Add pasta to the water and boil until a bit firmer than 'al dente'. I usually cook it for a minute less than indicated on the pack. Just before the pasta is ready, reheat the guanciale in the skillet, if needed. Reserve 1 cup of pasta water, then drain pasta and add to the skillet over a low heat, along with the frozen peas. Stir
for a minute or so.
5. Stir in the egg mixture whilst briskly whisking the pasta, adding some reserved pasta water for creaminess. Sprinkle with parsley and drizzle with the remaining olive oil. Serve immediately, dressing with a little additional grated pecorino and pepper.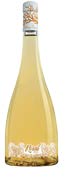 SERVE WITH
Korai White 2019
Zesty and fresh, a full-bodied, slightly
oaked wine, hinting at pear and peach,
and finally, a touch of sweetness.