SPAGHETTI WITH GORGONZOLA
Serves 2 | Prep/cooking time 30 mins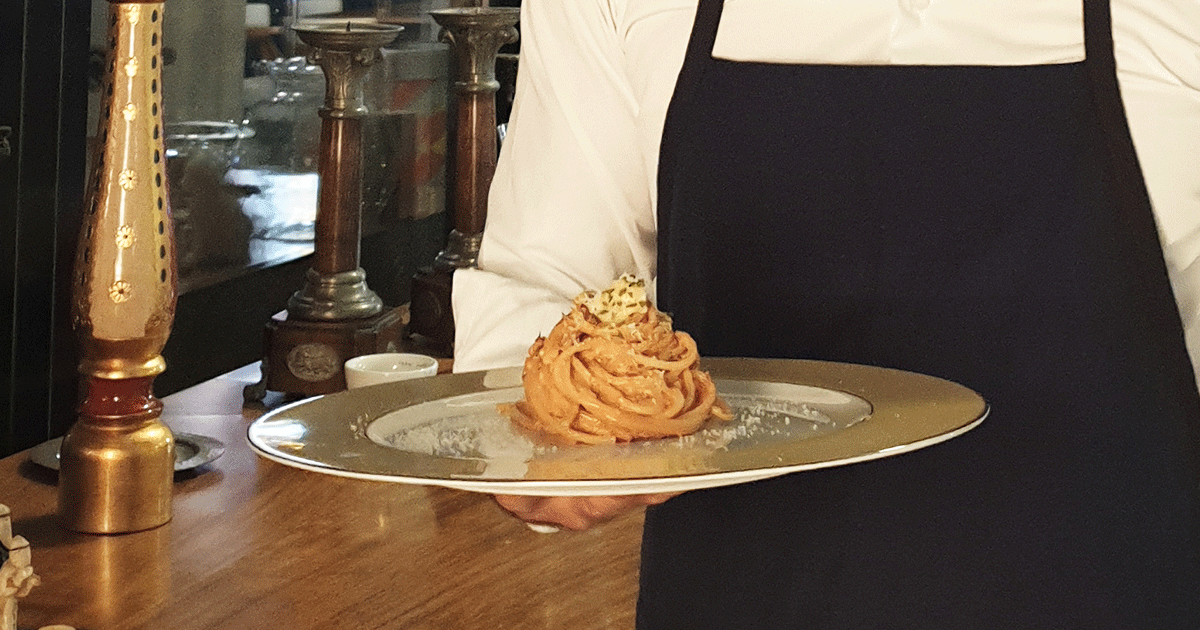 • 250 g spaghetti
• 3 tbsp of extra virgin olive oil
• 100 g plum tomatoes, halved
• 200 ml cooking cream
• 100 g creamy gorgonzola
• 1 bunch of finely chopped parsley
• Chili pepper and black pepper to season
• 2 tbsp of grated parmigiano reggiano
1. Bring a large pot of salted water to the boil and cook the pasta until al dente.
2. While the pasta cooks, heat the oil in a large frying pan over a low heat. Add the chopped tomatoes. Cook until mixture thickens, stirring occasionally, about 15 minutes.
3. Add the cream and the diced gorgonzola. Simmer for 5 minutes stirring occasionally.
4. Drain the pasta and add it to the pan, along with the parsley. Season with the chili pepper and the black pepper, and mix well.
5. Serve on a plate and sprinkle the parmigiano reggiano on top.

SERVE WITH
Chateau Musar White 2006
Rich and zesty, with long-lasting flavors.
A great match with rillettes, baked apple
pie and tarte tatin.