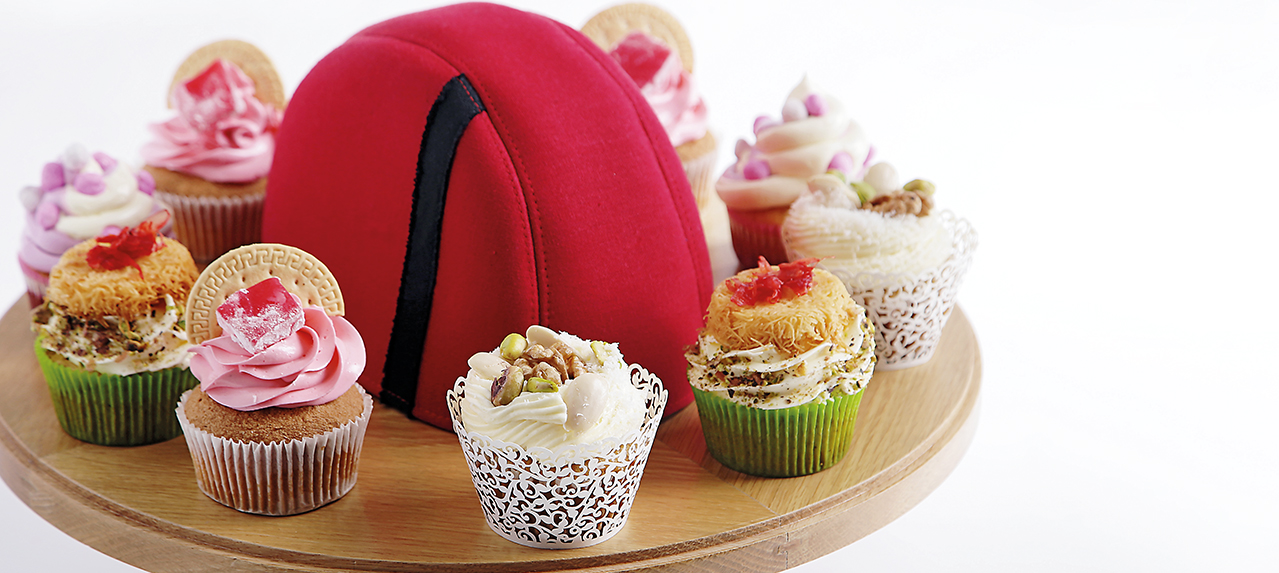 • ½ cup unsalted butter
• 1 cup brown sugar
• 2 large eggs
• 1 tsp vanilla extract
• 1 ½ cups cake flour
• 1 ½ tsp baking powder
• 1 tsp cinnamon
• 1 tsp caraway
• 1 tsp anise
• ½ tsp salt
• ¾ cup milk
For the meghli filling
• 250 ml of prepared, cold meghle
Garnish
• Almonds, pistachios and walnuts (soaked in water overnight)
• Coconut shreds
For the frosting
• 200g KIRI cream cheese
• 70g unsalted butter
• 1 tsp vanilla
• 1 cup powdered sugar
1. For the spiced cupcakes, preheat oven to 180°C and line 12 muffin cups with paper liners. In the bowl of an electric mixer beat the butter and sugar until light and fluffy. Add the eggs, one at a time, beating well after each addition. Beat in the vanilla extract.
2. In a separate bowl whisk together the three types of spice, flour, baking powder and salt. With the mixer on low speed, alternately add the flour mixture and milk, in three additions, beginning and ending with the flour.
3. Scrape down the sides of the bowl as needed. Evenly fill the muffin cups with the batter and bake for about 15 minutes. Remove from oven and place on a wire rack to cool.
4. Once completely cooled, core the center of the cupcakes and fill with meghle filling. For the frosting and garnish, in the bowl of an electric mixer, or with a hand mixer, beat the cream cheese and butter until smooth.
5. Add the vanilla and confectioner's sugar and beat until smooth. Frost the cupcakes and decorate with almonds, pistachios, walnuts and coconut shreds