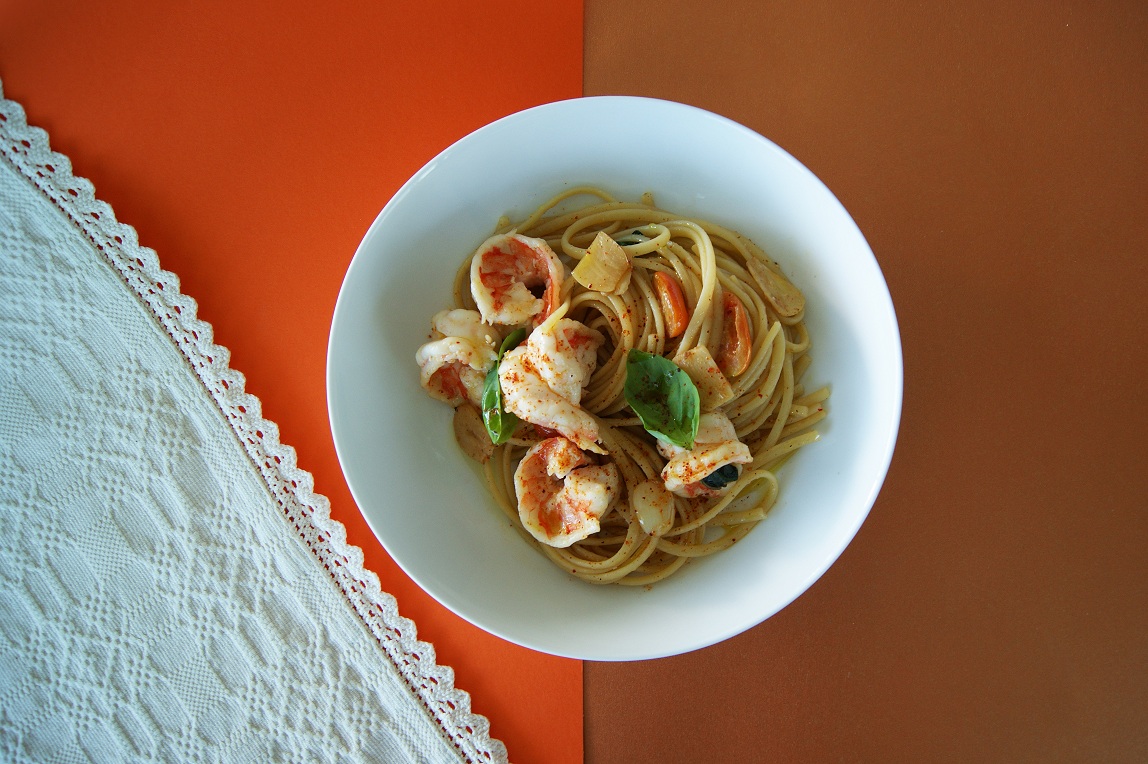 3 tbsp extra-virgin olive oil
500 g fresh pasta (such as trofie)
1 kg shrimps, cleaned and peeled
4 garlic cloves, minced
1/2 tsp crushed red pepper flakes
1/2 cup dry white wine
250 g cherry tomatoes sliced in half
1 bag of basil chiffonade chopped
Cook the pasta according to the instructions, meanwhile, in a large, deep skillet, heat olive oil and add the shrimp to the pan, spreading them evenly in one layer.
Cook for 1 minute then turn them to the other side and cook 1 more minute. set aside.
Add the garlic to the pan and cook until garlic begins to color, add chili flakes, cook for 30 seconds, deglaze pan with the wine and add the cherry tomatoes.
Keep the tomatoes fresh, add basil and turn off heat.
When the pasta is ready, add the pasta to the skillet and mix with shrimps and tomatoes, season and serve immediately.
Serve with a light white wine such as Sancerre or Sauvignon blanc.