Add a touch of whimsy to your Easter table with inspirational ideas from Kaos events and The Flower Concept, two of the country's preeminent escalating reputation for transforming spaces.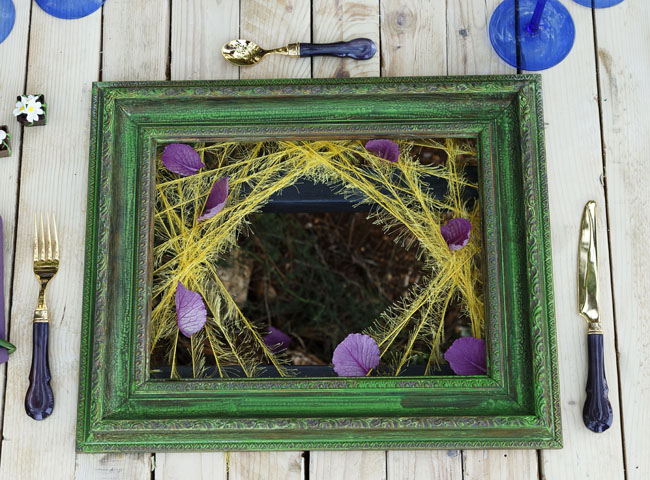 To achieve a similar look for your home, start by picking a theme. "We did not follow any trend or guideline; our only aim was an out of the box table, set in a natural environment to show the ultimate in creativity". With a rustic outdoor setting, the duo adds a mix of purple, yellow and green to animate the natural wooden table. The base is made out of raw wood, assembled on a metal base. Set the tone, either formal or casual elegance and accessorize according to it. The colored stemware adds just the right amount of brightness, to the table. "The cutlery and cups were chosen specifically to clash with the natural look."
A tree-shaped centerpiece rose from an opening inside the table, with a cascade of yellow baby roses suspended from fresh green bamboo. Try a similar look by placing two tall centerpieces on either side of your table and hanging roses tied to clear transparent string. Ornamental cabbage called Brassica hosted the colored dotted eggs on the top of the centerpiece, adding to the overall whimsical feel.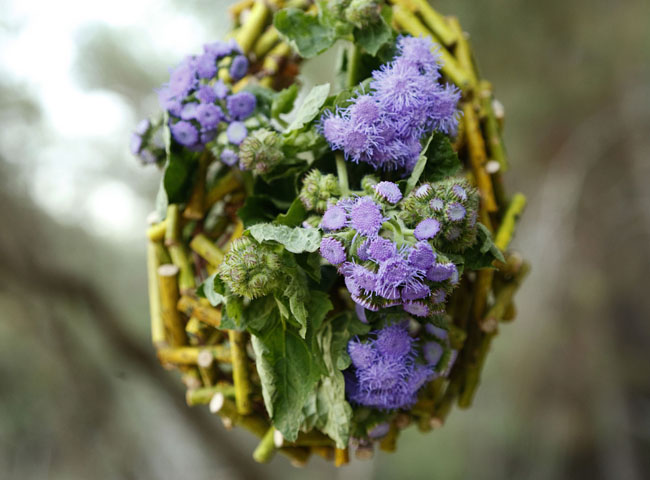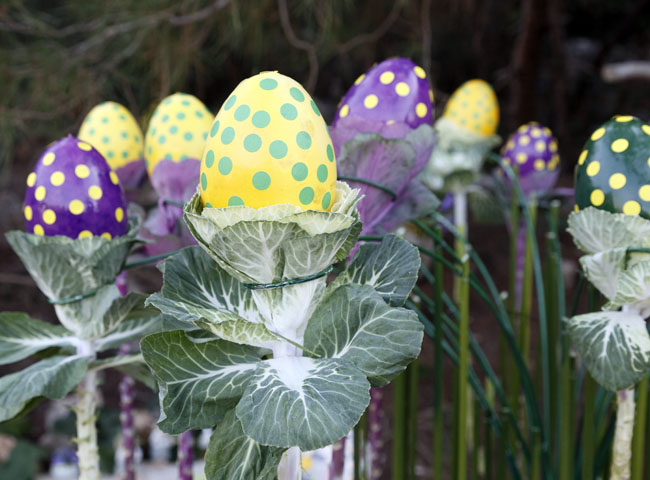 Ornamental eggs on top of the centerpiece add a touch of whim.
Natural foliage is the perfect backdrop for the cabbage orchestra.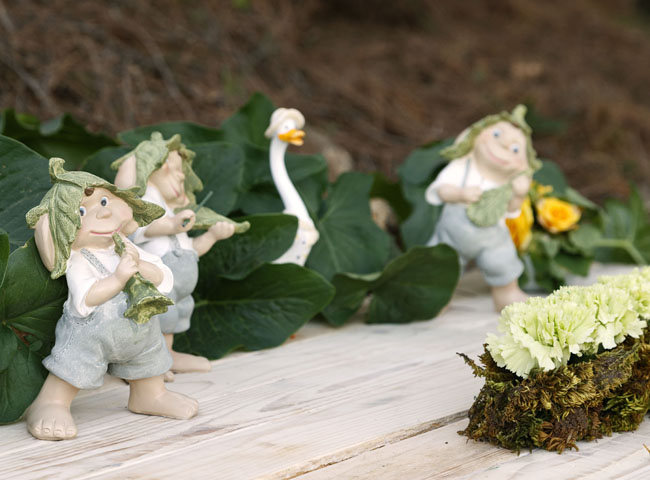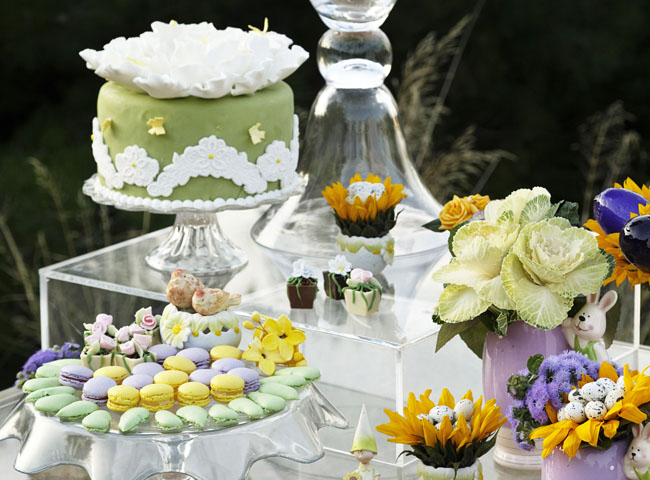 The cake, chocolate flower pots and lokum filled macaroons were made by Nazira Catering.