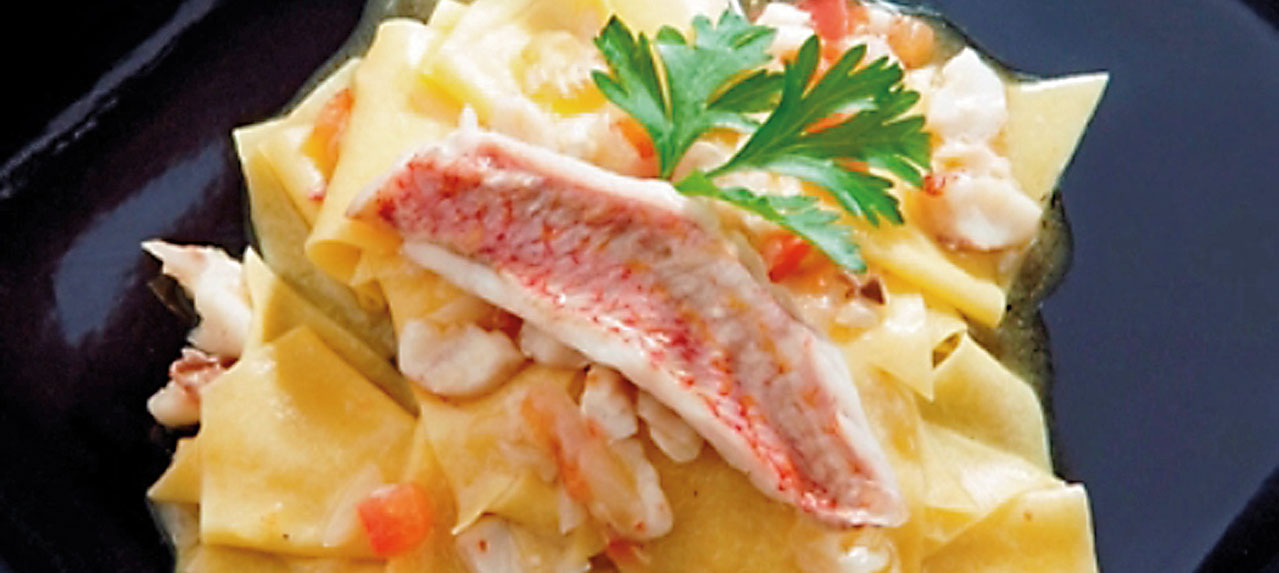 500g fresh Straccetti pasta
1 garlic clove
100g white onions
10 ml olive oil
400g red mullet filet
Parsley for garnish
Salt and pepper
1. Finely chop the onions and the garlic and place in a pan together with the olive oil, fry gently until the vegetables are the same color.
2. Add the red mullet filets (keep 4 pieces on the side for decoration) and over a gentle fire, cook until they are reduced to small pieces. Season with salt and pepper.
3. Cook the pasta in boiling salted water for 4 minutes, strain and add in the pan with the red mullet sauce.
4. Sauté the pasta and sauce for 1 minute, sprinkle with chopped parsley and serve with the fish, garnished with parsley.