Serves 4 | Prep/cooking 80 mins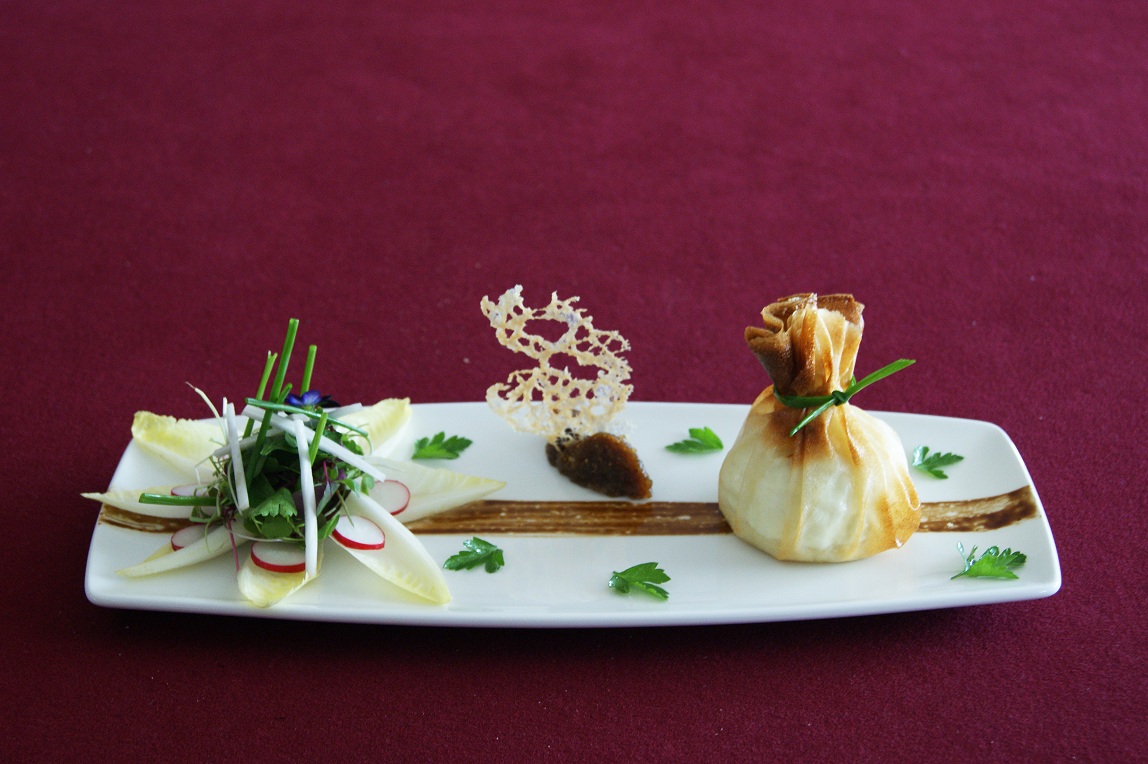 80 g St. Marcellin French soft cheese
120 g shallots
20 g butter
30 g chives
20 g clarified butter
80 g seasonal fruit chutney
4 pcs Aumônière
60 g endive
80 g mixed young leaves
½ bunch parsley
½ bunch chervil
60 g radish
30 g raw beetroot
Salt to taste
Crushed mill pepper to taste
50 ml walnut oil
Balsamic vinegar to taste
Chop the chives and set aside. Chop the shallots and cook in butter without browning. Keep refrigerated.
Cut the St Marcellin French soft cheese in half through the middle. Add the chives and the shallots.
Spray clarified butter on a brick sheet and add the cheese.
Wrap the Aumônière and bake in the oven at 220°C.
Draw a line of balsamic reduction with a brush.
Season the mixed green salad with walnut oil, salt and pepper.
Place the Aumônière on the plate after a brownish color has been obtained.