STRAWBERRY TATIN WITH SUMAC
Serves 8 | Preparation Time 20mins | Cooking Time 40min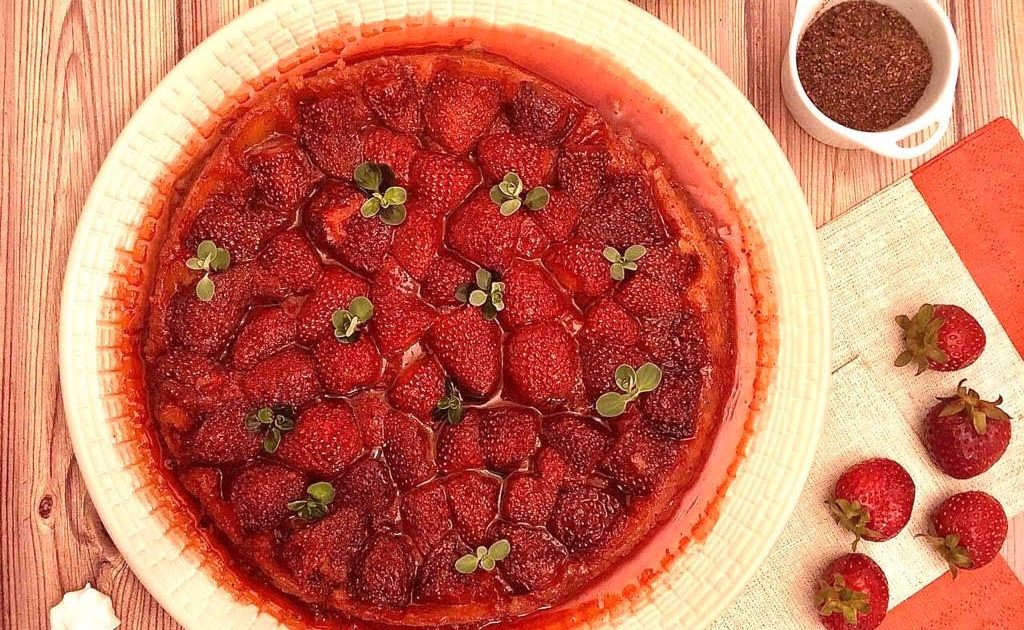 For the sablé or shortcrust dough:
250g flour
125g sugar
150g butter
1 egg
Vanilla
For the filling
150g sugar
80g butter
350g strawberries cut in half
1 to 2 tsp sumac
For the dough
Mix the butter with the flour until well incorporated.
Add the sugar, then the egg and the vanilla and whisk until just combined.
Roll the dough between 2 sheets and leave to rest in the fridge for half an hour.
For the filling
Preheat the oven at 180˚C.
Start by caramelizing the sugar until golden brown.
Remove from fire and mix in the cold butter cut in cubes. Mix well.
Pour the caramel in the dish and allow it to cool a bit.
Place the strawberry halves on the caramel, cut side up.
Sprinkle with the sumac. Cover with the dough and tuck the edges all the way around.
Cook for 40mins in the oven until the pastry is golden brown.
Turn onto a plate while it's still hot.
You can also serve it with whipped cream.