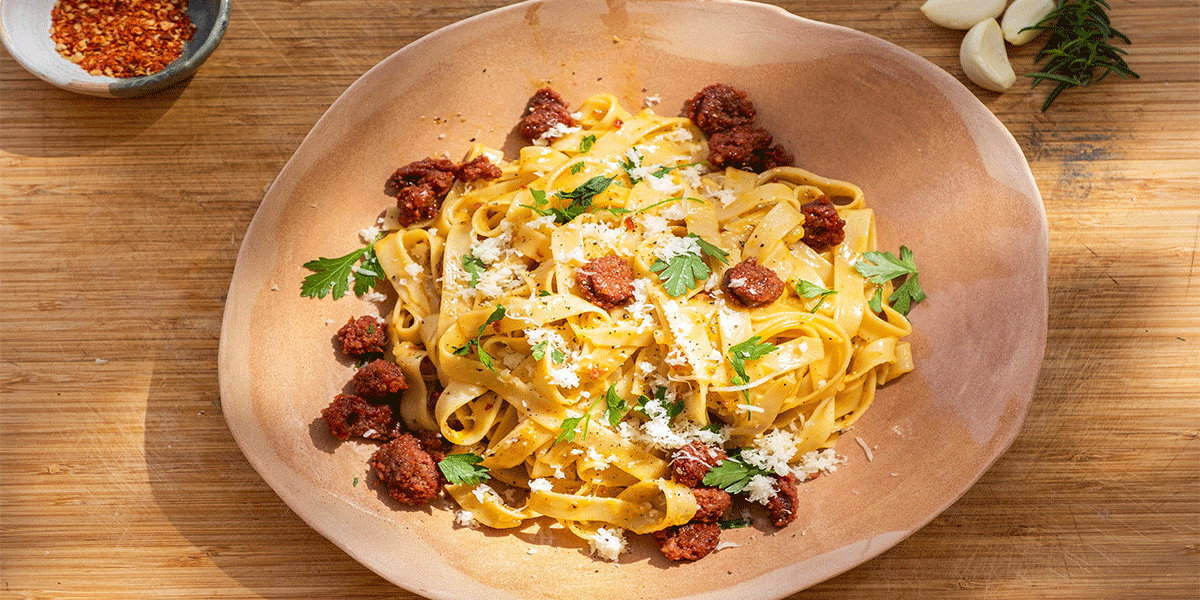 0.500g tagliatelle (uncooked)
0.150g sujuk
5 eggs
0.150g Kashkaval cow cheese
0.005g black pepper
0.002g salt
0.080l pasta water
Cook the sujuk slices in a pan let it soak in its own grease.
Pour the egg yolks, cheese and black pepper into a kitchen bowl.
Once the pasta is cooked, pour everything unto the pan with the grease and add the egg mixture.
Stir well and season with black pepper.
OTHER RECIPES BY CHEF FARID CHEHAB