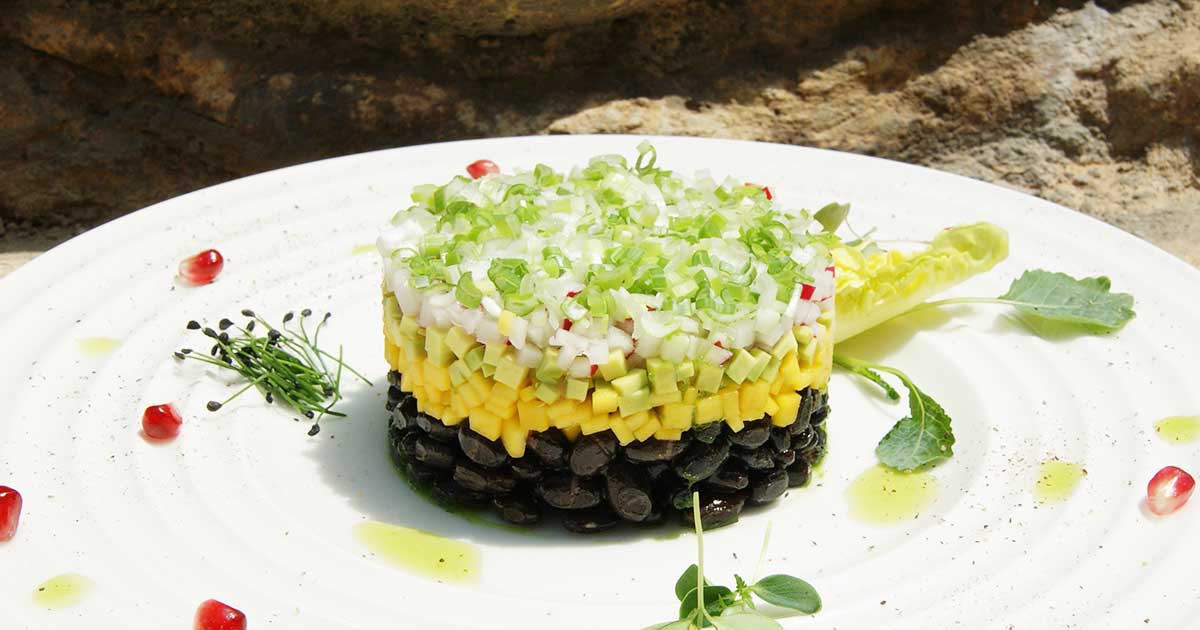 320g black beans
420g avocado
200g mango
30g coriander
30g spring onion
40g radish
10g chopped garlic
30g pomegranate fresh
50g fresh mix herbs
20ml lime juice
30ml olive oil
2g salt and pepper
1. Soak beans in water for 24 hrs.
2. Boil till cooked.
3. Cut all the vegetables into dice and add them to the beans in a mixing bowl.
4. Add the dressing: lime juice, olive oil, salt and pepper to all the above.
It can be served as vegan dish.