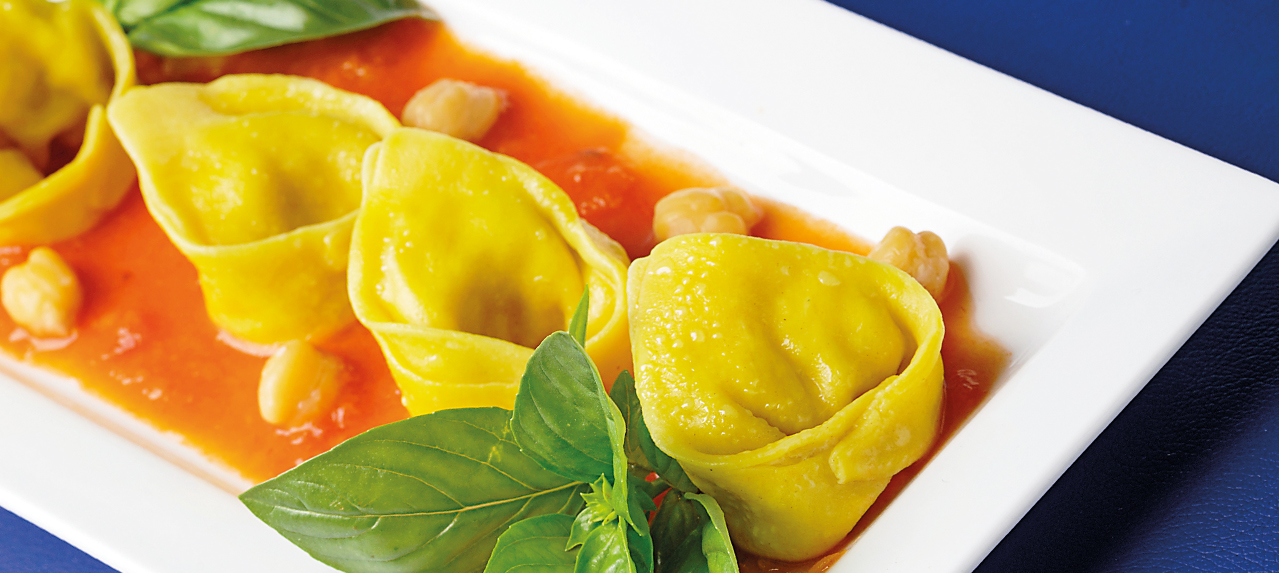 • 2 cups of garbanzo bean flour (chickpea flour), plus more for rolling
• 2 eggs
• 1 tbsp cornstarch or tapioca starch
• Hummus paste
• Sun-dried tomato paste (or place sundried tomatoes in food processor until smooth)
1. Beat eggs in a small bowl then combine with flour in a large bowl with cornstarch. Mix well until a dough forms. Roll dough out on a lightly floured surface until about 1/8 inch thick.
2. Cut in to about 24 rectangles, place about 1/2 tsp each of hummus and sun-dried tomato paste on 12 rectangles. Top each filled rectangle with the remaining rectangles, press sides down with a fork and ensure no filling will come out.
3. Boil water in a medium size sauce pan. Place three raviolis in at a time into the boiling water for about 2-3 minutes and repeat until done.
4. Top with more hummus and tomato paste if you desire. To make the tomato paste, use sun-dried tomatoes, onion, garlic, fresh basil or thyme.