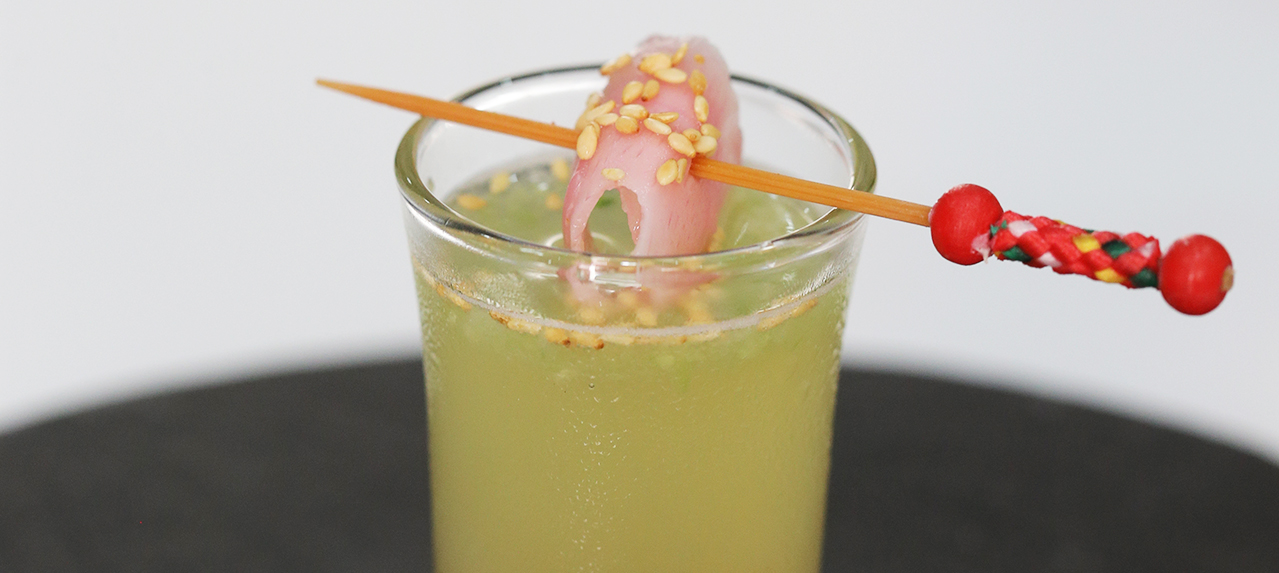 • 1L gin
• 1 nori sheet
• 1 chili pepper
• 20 ml lemon juice
• 15 ml almond syrup
• 4 drops soy sauce
• Dash of sesame seeds
• 1 slice pickled ginger
1. Infuse the nori and chili with the gin for one day.
2. In a shaker, mix the 1/2 cucumber with : 60ml of the infused gin, 10ml lemon juice and with the 15ml almond syrup. Add ice and shake well. Double strain in shot glasses.
3. Add four drops of soy sauce in each shot. Put the pickled ginger on a toothpick and hold it on the top of the shot glass as garnish. Sprinkle the sesame seeds on top of each shot.