SWISS MERINGUE NESTS WITH ROSEWATER, CRUSHED PISTACHIOS AND RASPBERRY JAM
Serves 10 | Preparation Time 15mins | Cooking Time 2h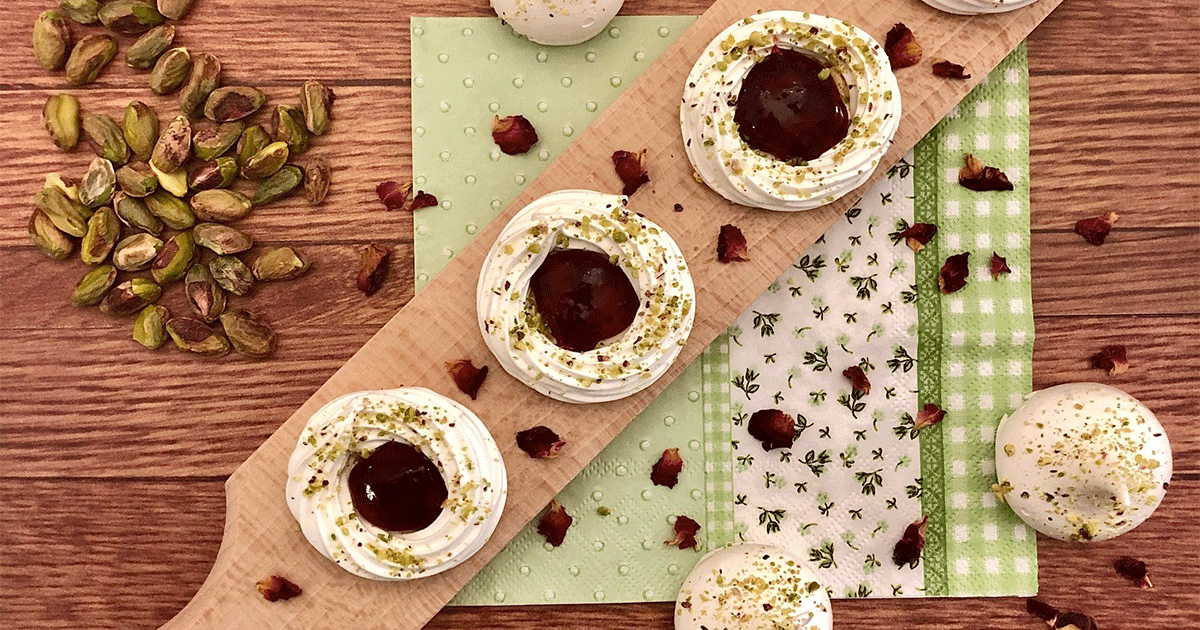 For the meringue
4 egg whites at room temperature
240g sugar
2 tbsp rosewater
Lemon zest
Crushed pistachios
Raspberry jam (or strawberry jam)
A pinch of salt
Preheat the oven at 90˚C.
Gently warm the egg whites with the sugar over a hot water bath, and keep stirring until all the sugar dissolves.
You can test between your fingers to see if it feels smooth, with no grains of sugar left, and if it is warm.
Transfer into a mixing bowl and beat on high speed until it gets cold.
Add the rosewater and lemon zest. Continue whipping until stiff peaks have formed.
Transfer into a pastry bag and pipe on a baking tray.
Sprinkle with crushed pistachios and bake in the preheated oven for 2h.
When cool, add a spoon of raspberry jam (or strawberry jam) in the nests.