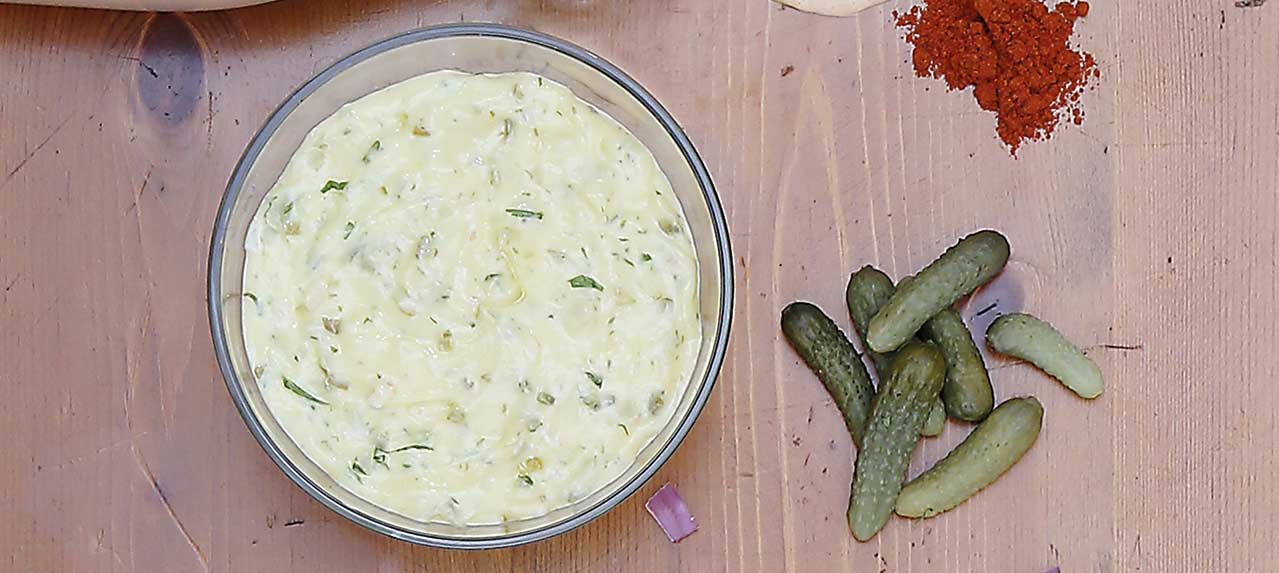 1 cup mayonnaise
½ cup small-diced pickles, chopped
1 tsp capers, chopped
1 tsp coarse-grained mustard or Dijon mustard
2 tsp chopped shallots
2 tbsp chopped spring onions
2 tsp lemon juice
6 drops tabasco sauce or more to taste
Salt and pepper to taste
1. Mix all ingredients together in a bowl.
2. Mix well but do not purée.