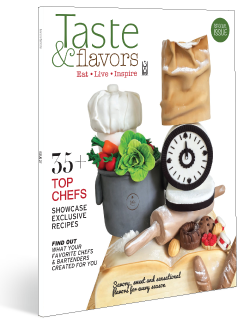 PRINT EDITION
Get each inspirational issue of Taste & Flavors delivered straight to your door. Our publication is the best way to get print exclusive recipes, a handpicked selection of foodie news and events, plus exclusive reader offers and promotions.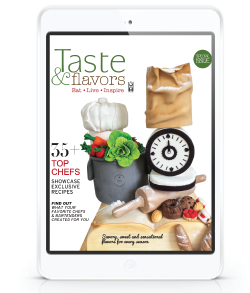 NEWSLETTER & DIGITAL SUBSCRIPTION
Get Taste & Flavors delivered directly to your inbox by signing up to our free newsletter. We're giving you the scoop on the latest in the world of food, holiday tips, new restaurants and recipes, travel, trends and more. You'll also be the first to know about exclusive online competitions, special events, shows and bonus recipes. Sign up to a world of inspiration.