There is no doubt about the popularity of hummus, which is a staple on tables in the Middle East region, and has become a favorite buy the world over.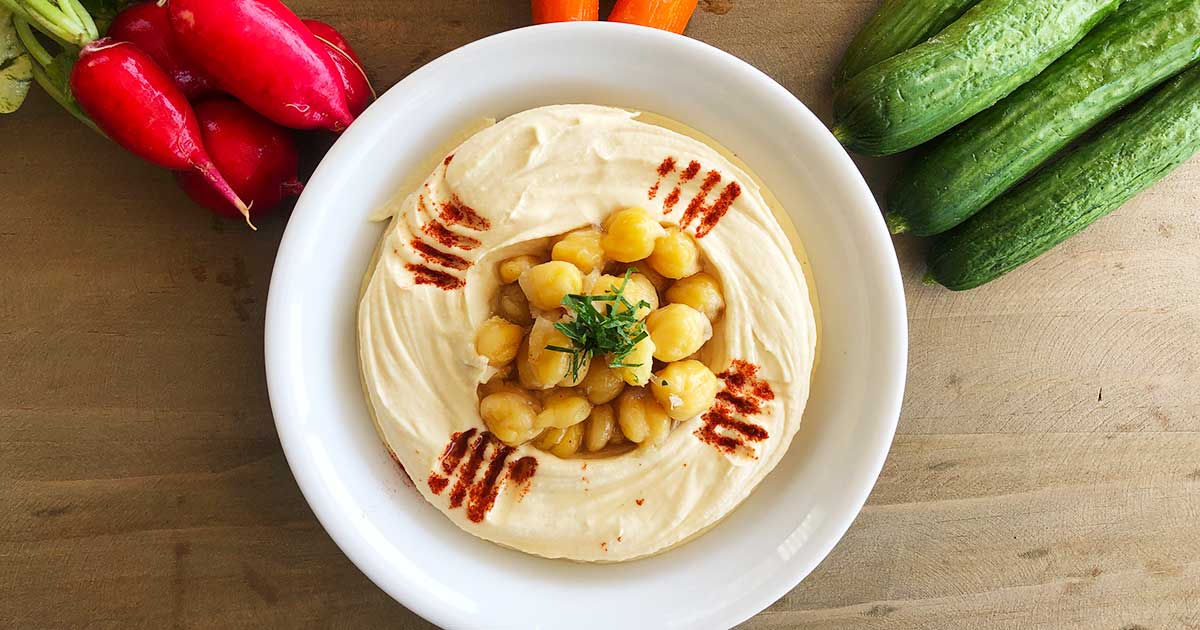 Serves 5 | Prep/cooking 65 mins
250g chickpeas
1tbs baking soda
10g garlic
75g olive oil
350g tahini
250g lemon juice
4 ice cubes
Pinch of salt
Pinch of paprika&parsley (optional)
Soak the chickpeas in cold water overnight (minimum of 10 hours) adding baking soda .
The next day, remove the water and pour into a pot, add water and bring to boil over a high flame.
Skim off foam that comes to surface. then once the water boils, lower the heat until the chickpeas have softened, around 20 minutes (it will break between your fingers).
Drain the chickpeas but keep about 1 cup of the water in the pot. Set aside to cool while you prepare the other ingredients. Keep about 1/4 cup of the chickpeas for garnish.
Make a creamy paste by adding the chickpeas in a food processor for a few minutes, then add ice cubes, tahini, lemon juice, garlic, salt and pepper. taste to adjust seasoning.
Pour the hummus in a bowl, garnish with the whole chickpeas and a little extra-virgin olive oil , parsley and sprinkling of paprika are optional. Serve with bread.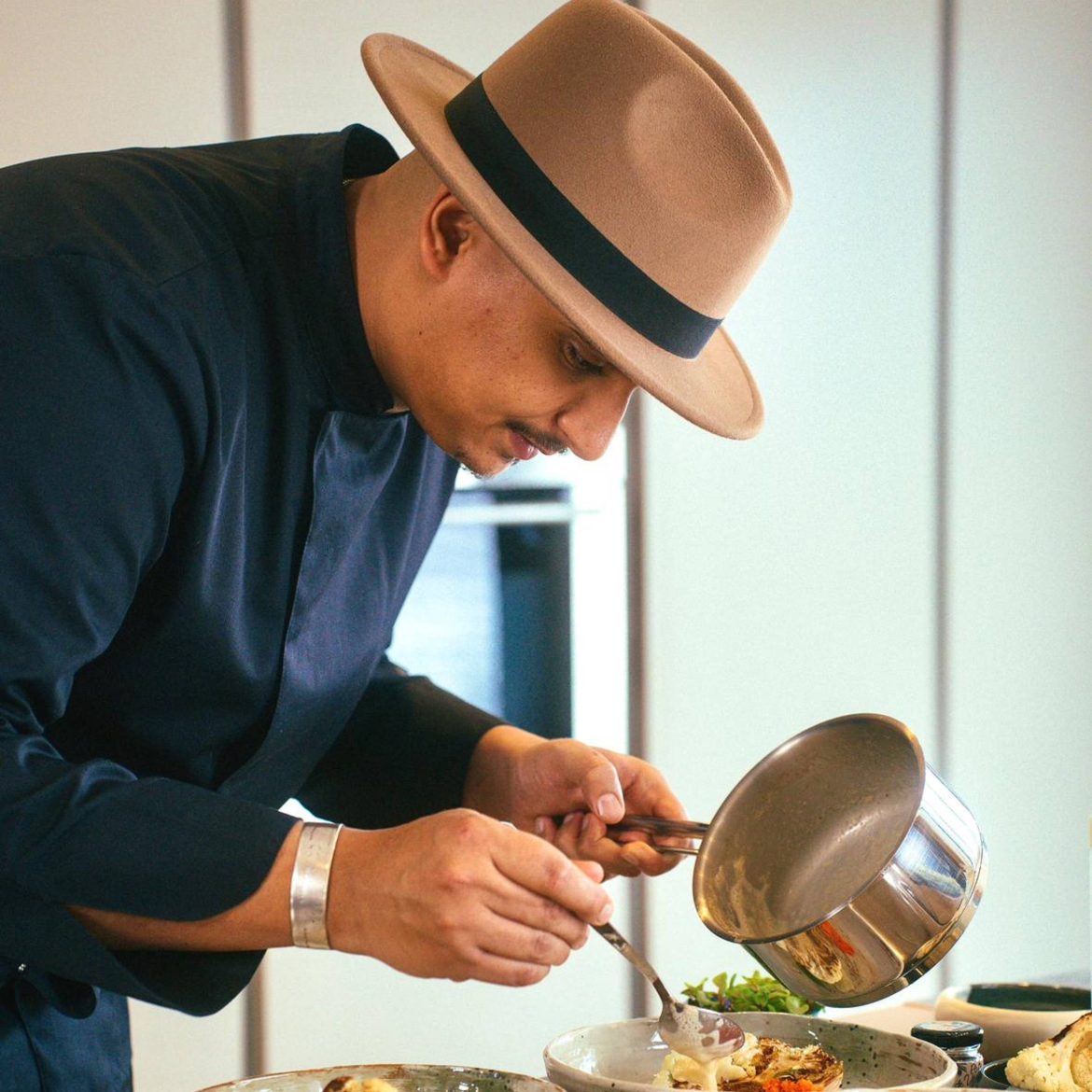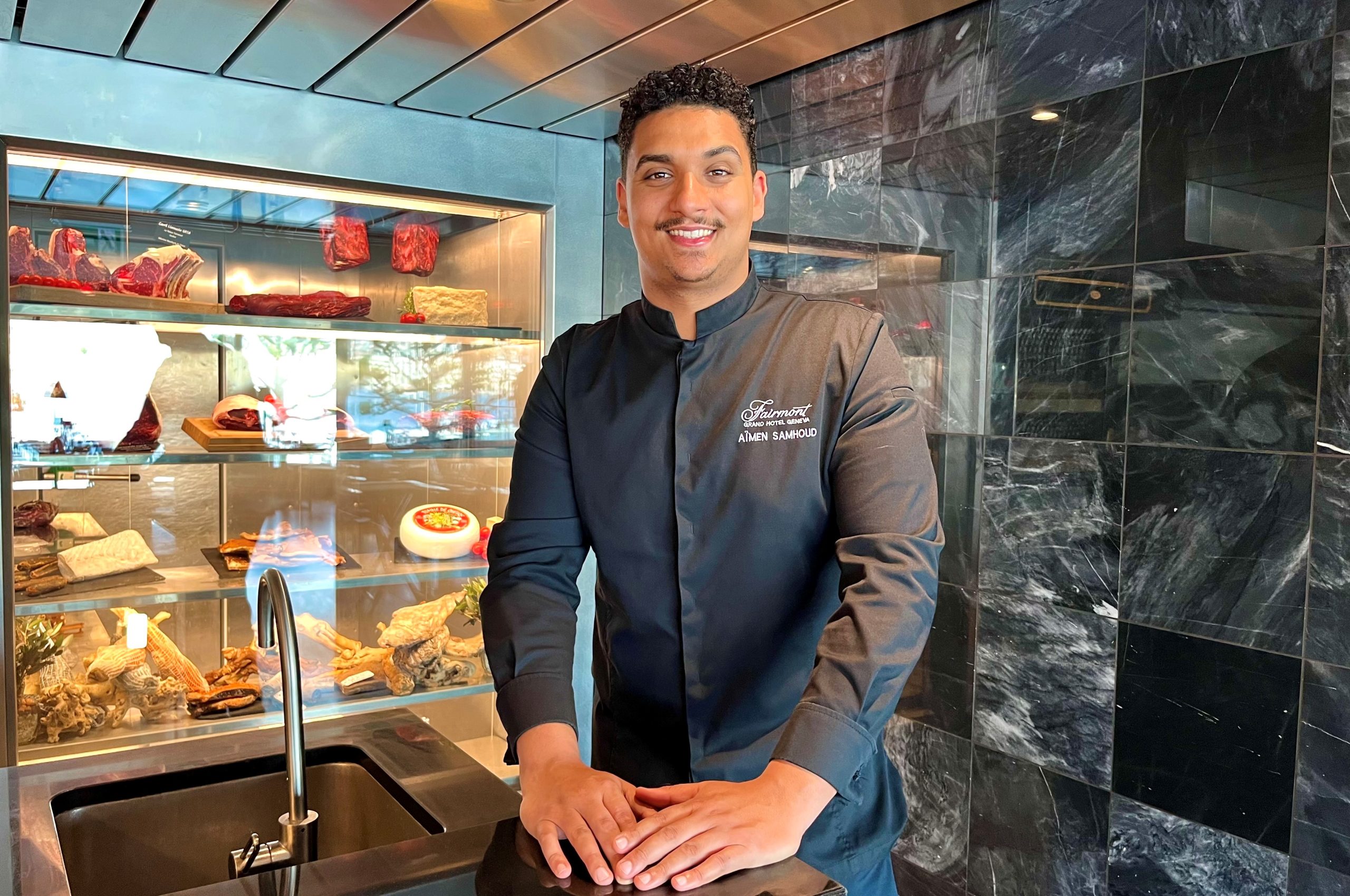 French Tunisian chef Aïmen Samhoud, winner of MBC Top Chef 2022, currently leads the  kitchen at Fairmont Grand Hotel Genève, here he tells us more about his remarkable journey and invaluable experience during his time on the show.
What inspired you to become a chef?
My passion for food, which was nurtured by my mother, ignited my desire to become a chef. Growing up in a family that valued home-cooked meals, we rarely dined out or ate frozen food. I consider myself fortunate, as our meals were sourced directly from the farm, including milk, eggs and chicken. As a child, I didn't fully grasp the importance of this privilege. However, my fascination with the kitchen and the questions I addressed my mother about recipes showcased my budding curiosity. This passion deepened when I enrolled at the renowned Paul Augier College in my hometown, Nice. It was during my first professional experience in the culinary industry that I realized being a chef was my true calling.
What inspires you in the kitchen?
My mother and two-Michelin-star chef Marcel Ravin have been profound sources of inspiration for me. However, my diverse experiences at countless restaurants and extensive travels have shaped my culinary journey. Experiences at renowned establishments in the United States, prestigious hotels in Cannes, Monaco and Sweden, have all contributed to my growth. Yet, my mother and Marcel Ravin defined the person and chef I have become today. I am forever grateful to them, as they have helped me uncover my identity. When you dine at my restaurant, you get a sense of all my experiences, as they have become an integral part of my culinary expression.
What was the greatest challenge you faced on Top Chef? 
Time was extremely hard to manage on Top Chef. I wasn't aware that one or two hours, even 30 minutes, could pass by in a glimpse of an eye. Furthermore, each challenge had its own difficulties; some of them were incredibly memorable. For example, when they invited two-Michelin-starred chef Sebastien Vauxion, who prepared a three-course menu. I remember thinking that his style of cooking was similar to mine and saying to myself that despite the difficulties, I would win — I was right about that. Finally, preparing 12 courses in two and a half hours with six chefs was one of the hardest yet most enjoyable experiences in my life.
What was the most memorable moment for you during the show?
The most memorable moment was when they invited mothers to the kitchen. My mother hates traveling; the furthest she has ever traveled by plane was from Nice to Tunisia. But because mothers are capable of anything for their children, mine ended up taking three planes and traveling 10 hours to come support me. That is something I will never forget. I also have fond memories of the second episode, which I won because I love fashion. I love wearing stylish clothes, so this episode suited me perfectly.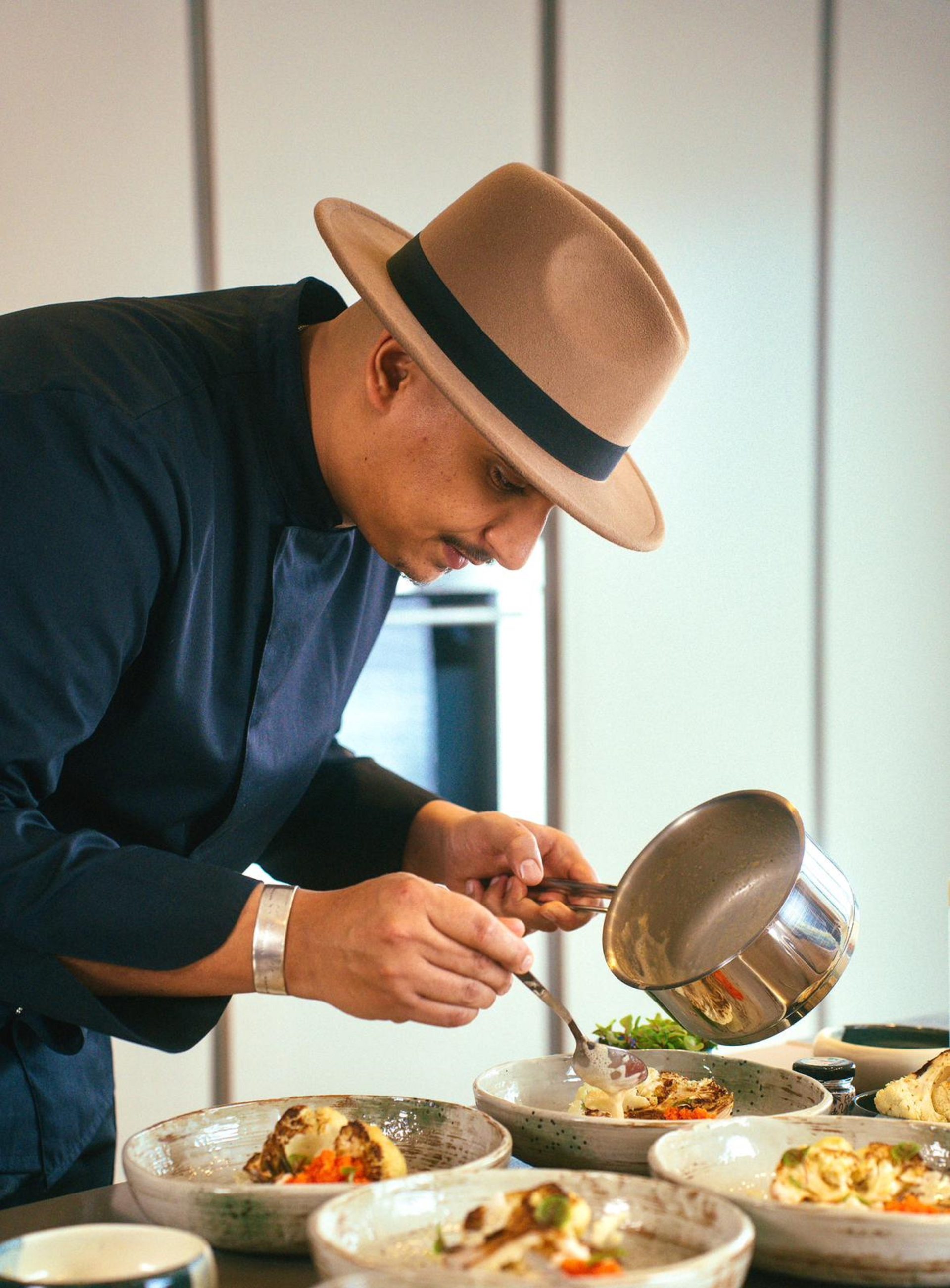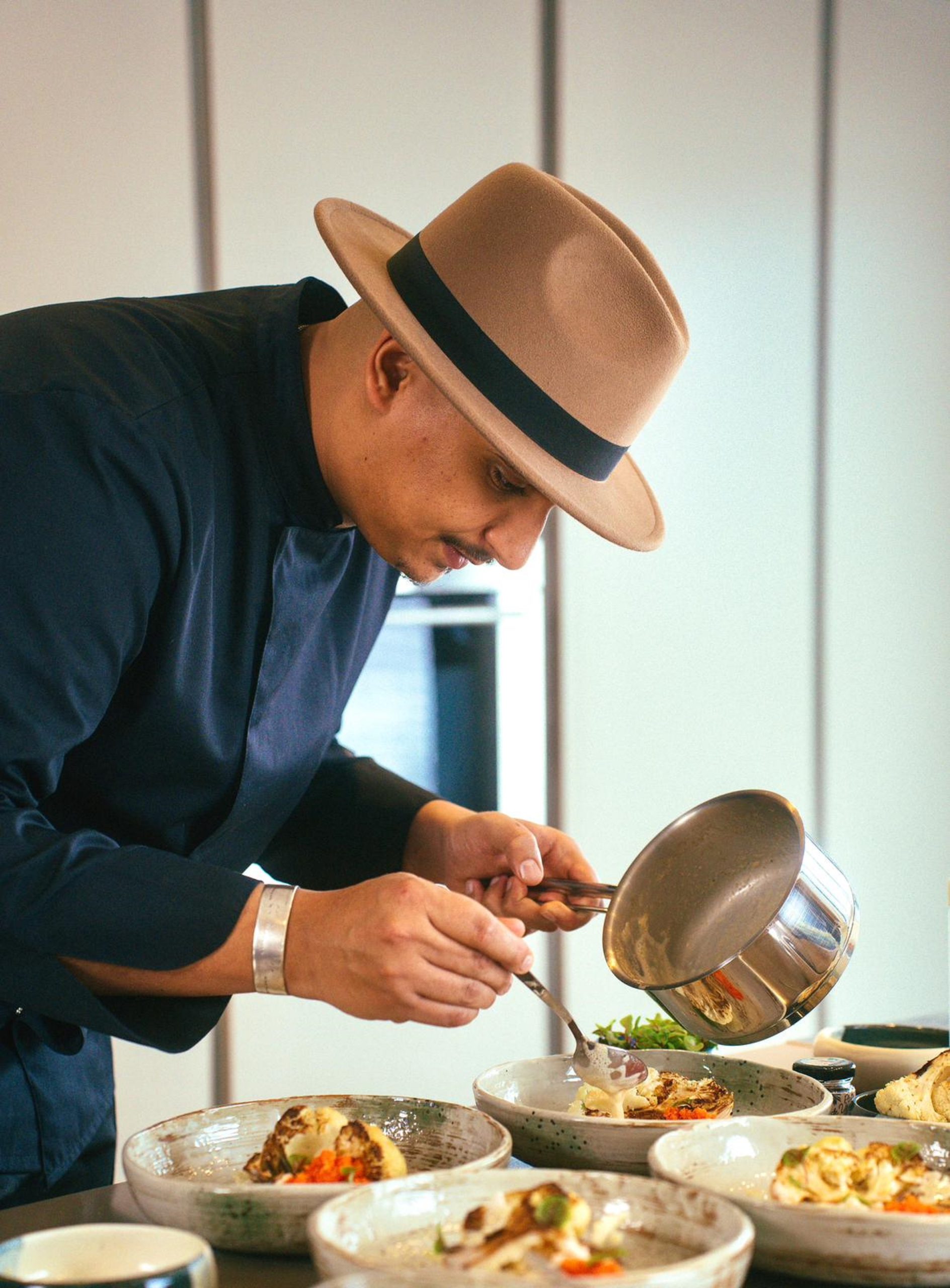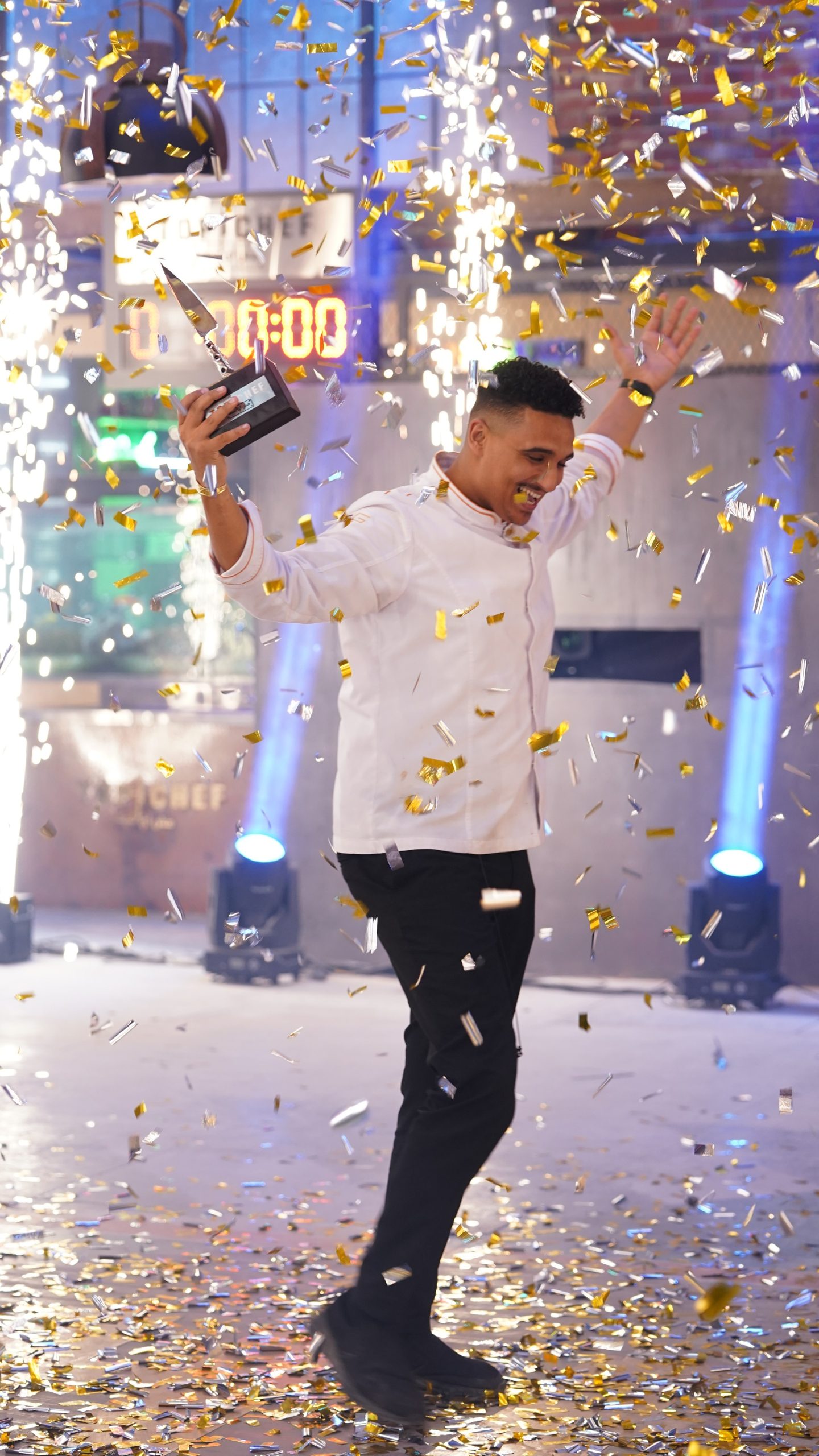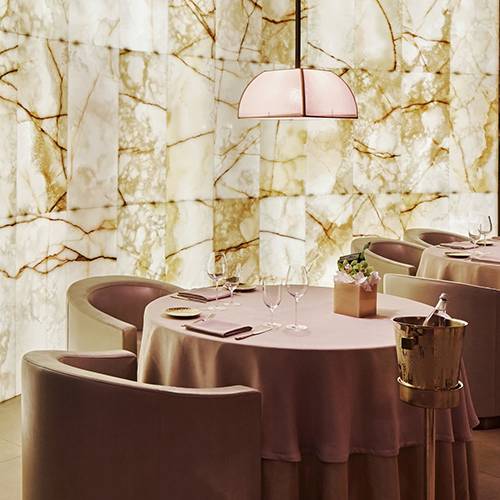 The essence of Italy is brought to life at Armani/Ristorante where a natural passion for the finest ingredients, exquisite flavour combinations and contemporary presentation come together in an exclusive environment that excites the palate and leaves lovers of gourmet dining wanting more. A signature tasting experience for all the senses; Italian culinary excellence is paired with uniquely personalized service, taking diners on a memorable journey from a classic aperitivo to the subtle nuances of the degustation style menu and expert recommendations from the restaurant's own sommelier.
Cuisine: Italian
Recommended dishes: Vitello & Tonno, Lobster Tortelli (Pasta dish) , Wild Seabass, White asparagus , Ocean elixir
Address: The B1, Al Barsha 1, behind Mall of the Emirates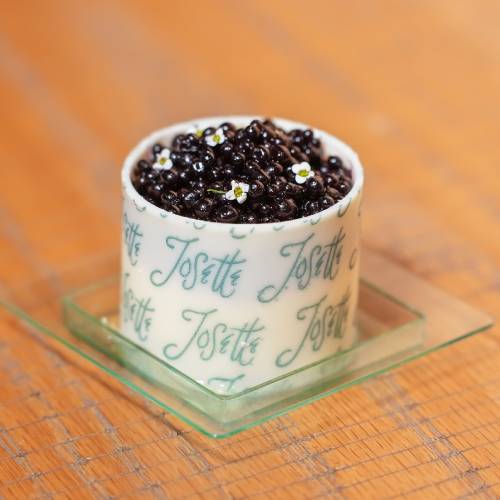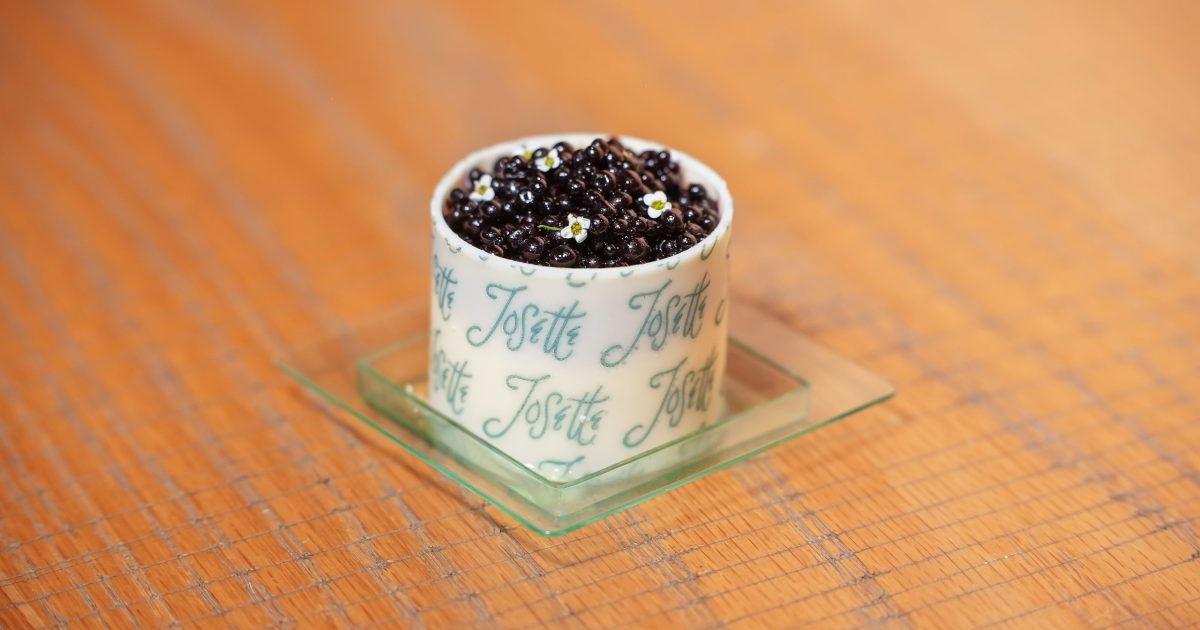 Cheesecake
440g cream cheese
 105g sugar
18g egg yolks
40g whole eggs
175g cream
2 vanilla pods
Crumble
25g sugar
50g demerara sugar
75g T45 flour
75g dround hazlenuts
75g butter
Cheesecake
• Line a tart ring with clingfilm and tin foil then place it on an oven tray.
• Mix the cream cheese, sugar and vanilla in a stand up mixer with a paddle attachment on low speed for 1-15 minutes.
• Add the eggs and combine well.
• Add the cream and gently mix. Do not overmix it.
• Fill the tart ring with the mixture and bake at 90 degrees Celsius for 1 hour.
• Refrigerate for 3 hours before finishing.
Crumble
• Mix all the ingredients until well combined and refrigerate.
• Chop the crumble into small cubes and bake evenly until golden brown at 175 degrees Celsius.
• Allow to cool then mix 250g of crumble with 36g of butter and combine it well.
• Between parchment paper, roll the mixture out to a thickness of 1 cm then refrigerate until hard.
• Cut round shapes using a pastry cutter.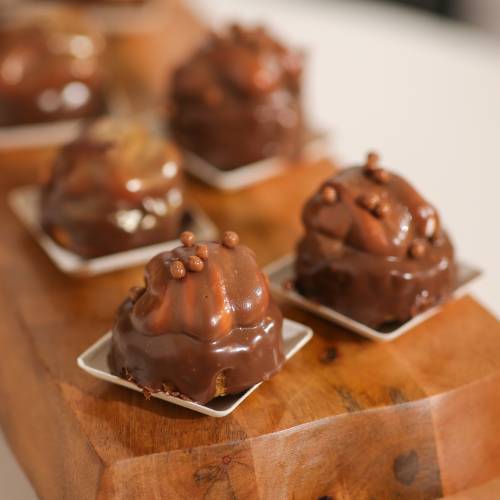 Serves 4   | Preparation time 15mins | Cooking time 30mins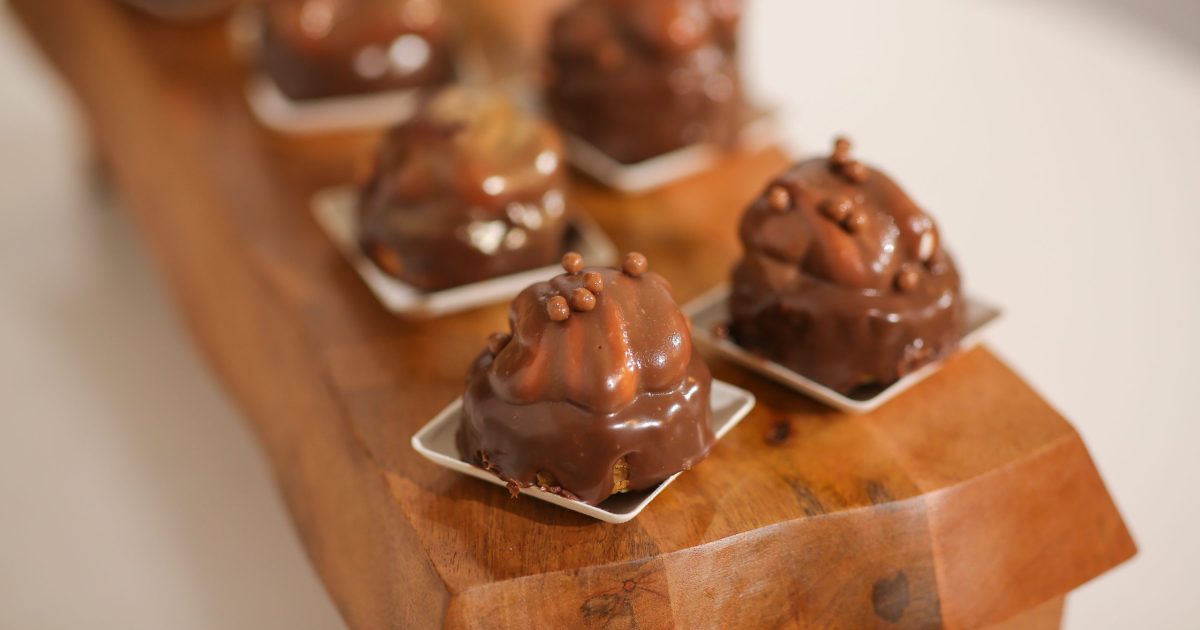 • Pristine frozen croissant sheet
Filling
• 250g chocolate
• 150 g Pristine caster sugar
• 480g Al Khaleej eggs
• 600ml Pristine dairy cream
Topping (Cream / Banana / Ganache)
• 1lt Pristine whipping cream
• 10 bananas
• 550ml Pristine dairy cream
• 1kg chocolate
• 250g butter
Garnish
• Gold dust or paper
• Defrost the Pristine croissant sheet for 5 minutes. Spread the soft butter over the sheet, maintain 1mm of butter spread  thickness.
• Roll the dough like a Swiss roll and cut into cylinder shapes of 1 cm thickness.
• Prepare the chocolate filling, melt the chocolate and set aside. Heat the cream with sugar then add the chocolate. Mix well until homogenized. Then add the eggs and whisk well.
• Laminate the cylinders (12 to 15 cm). Mold in the tart rings then fill with half the chocolate filling. Set it aside to half proof the croissant dough then bake it for 13 to 15 minutes at 185 degrees Celsius in a preheated oven.
• Slice the banana and place as much as you like on the chocolate surface. Dress with a 12cm round. Tube the Pristine  whipping cream over the banana and directly cover the full pieces with chocolate ganache. Decorate with gold dust and serve cold.
 NESPRESSO UAE CONTINUES PARTNERSHIP WITH MICHELIN GUIDE AS THE OFFICIAL COFFEE PARTNER FOR SECOND YEAR 
Nespresso reinforces its commitment to quality, sustainability, and taste innovation as it supports the Michelin Guide UAE for the second year in a row, providing attendees with a premium coffee experience that complements the high standards of Michelin-rated cuisine.
Nespresso continues its partnership with the Michelin Guide Dubai 2023 as the Official Coffee Partner.
The Michelin Guide Dubai 2023 took place on Tuesday, May 23rd at the newly opened Atlantis The Royal. To mark the special occasion, Nespresso served two new coffees during the Michelin Guide Dubai award ceremony from the brand's Exclusive Selection line, which will be launching in the UAE in the near future:
The Exclusive Selection NEPAL LAMJUNG is a rare, hand-picked Arabica coffee with a rich, intense and velvety texture. Hand-harvested by a group of approximately 3000 smallholder farmers, Nespresso split roasts this unique blend to bring out the coffee's full complexity and smooth and robust flavor.
The Exclusive Selection GALAPAGOS is a full-bodied espresso coffee blend, featuring sweet notes of roasted cereal with a subtle hint of bitter cocoa.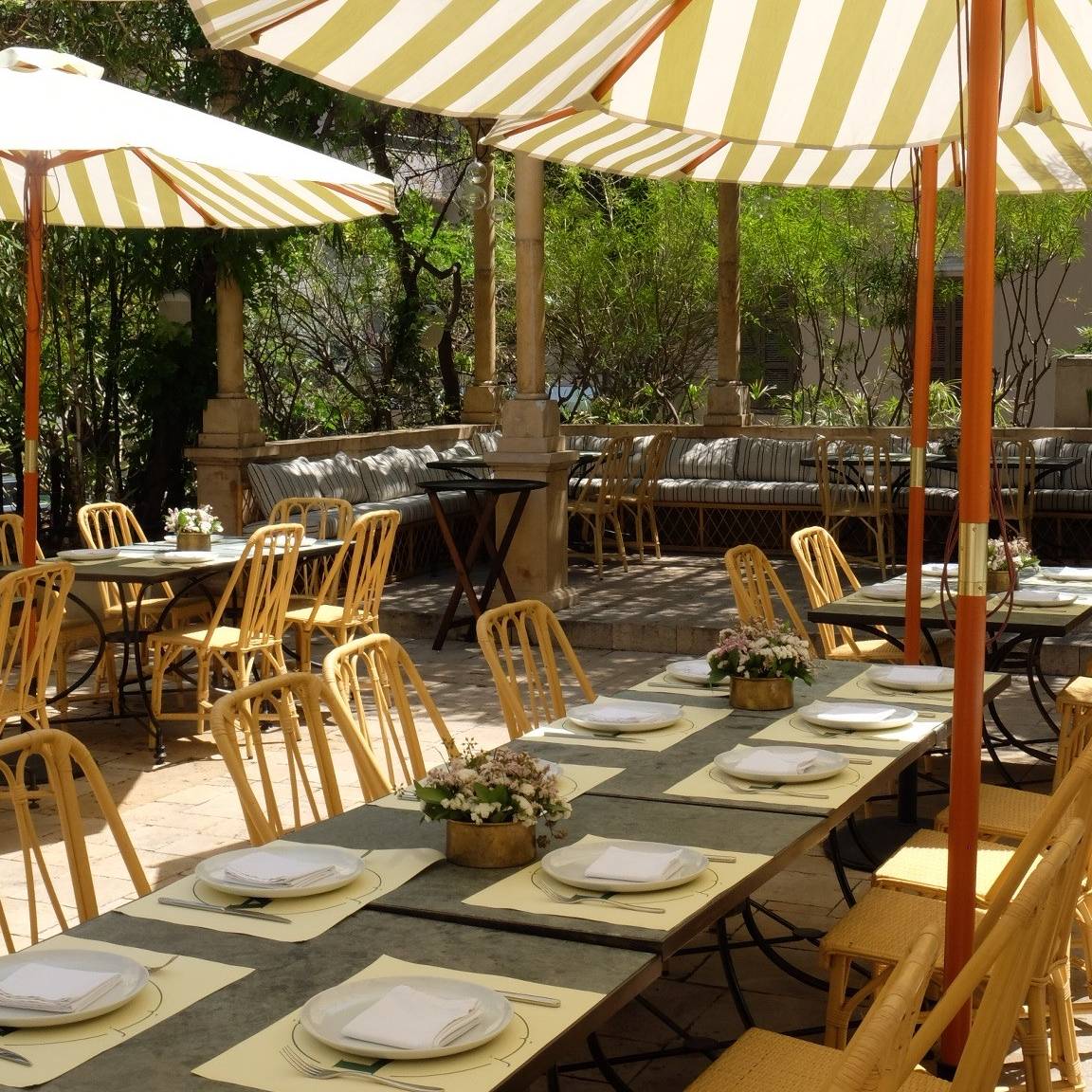 LUNCH UNDER THE NEW PARASOLS AT THE LIZA GARDEN!
Enjoy your lunch, brunch or dinner right in the heart of Beirut. This summer, new parasols designed exclusively for Liza garden to bring a soft and pleasant touch to your lunches in a beautiful and lively atmosphere.
Liza, is a popular restaurant known for its contemporary Lebanese cuisine and elegant ambiance. The restaurant offers a diverse menu featuring a mix of traditional and modern dishes. It's a great place to experience Lebanese cuisine in a stylish setting.
It is a place where guests can enjoy lunch, brunch or dinner in the heart of Beirut under new parasols designed exclusively for Liza garden to bring a soft and pleasant touch to a beautiful and lively atmosphere.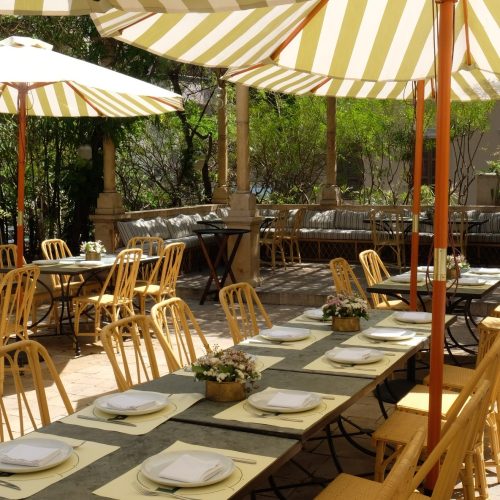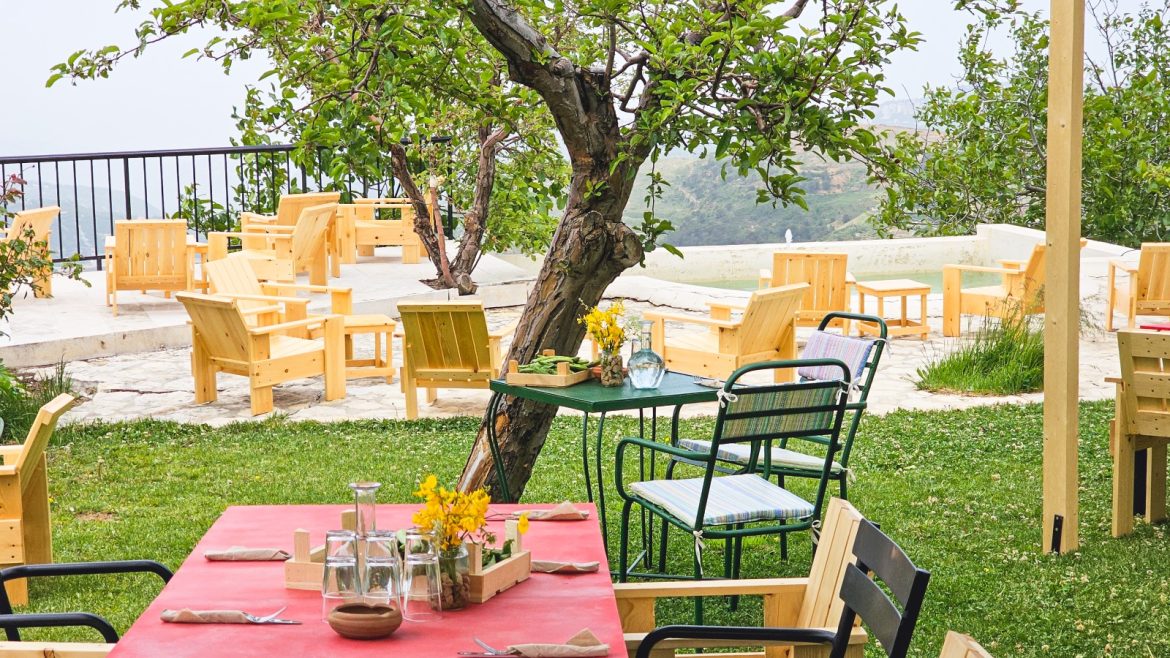 TAWLET BAKISH, LEBANON'S LATEST CULINARY DESTINATION
Tawlet Bakish is opening its doors on June 3rd 2023, inviting guests to rediscover age-old recipes and celebrate the culinary traditions of Baskinta and Keserwan
Located in the picturesque Bakish region of Baskinta, Tawlet Bakish is the newest venture of Souk El Tayeb. Experience a farmer's kitchen where skilled local women prepare delightful traditional dishes, offering an immersive and charming culinary adventure.
Indulge in a delightful open buffet at Tawlet Bakish, offering the finest local culinary treasures, accompanied by refreshing lemonades and live stations for a perfect summer food getaway.
With its rustic allure and a laid-back, picnic-like vibe, the venue of Tawlet Bakish creates a warm and inviting atmosphere. Embrace the customs and traditions of the region, savoring homemade cuisine, while relaxing and immersing yourself in a welcoming atmosphere.
In Tawlet Bakish, Kamal Mouzawak, the founder, embraces regional cuisine cooked by locals, fostering conversations and sharing stories behind each dish.
Tawlet Bakish joins the ranks of its fellow Tawlet farmers' kitchens and seamlessly blends into the narrative of storytelling and traditions thus joining its counterparts Tawlet Mar Mikhael and Tawlet Ammiq.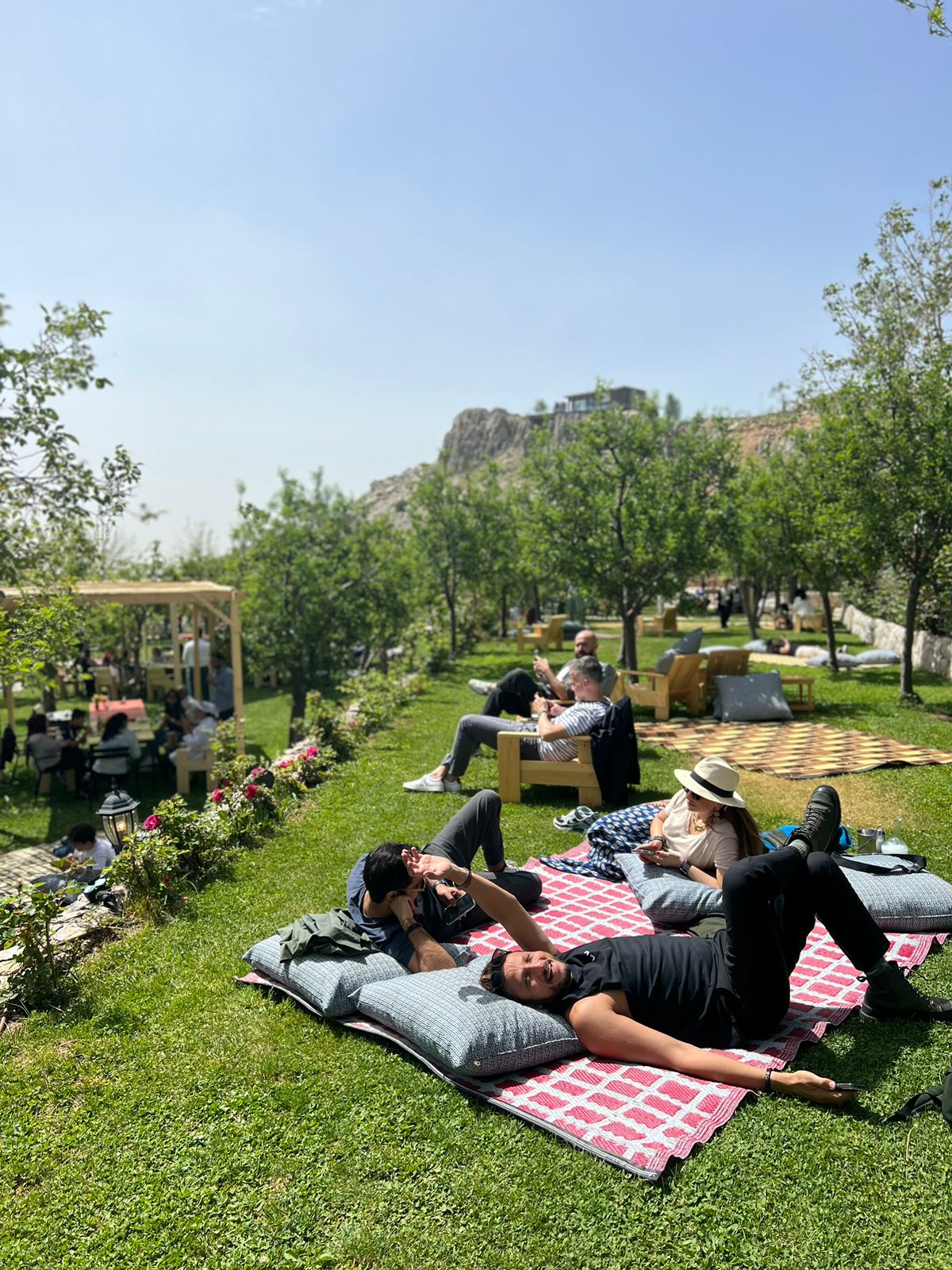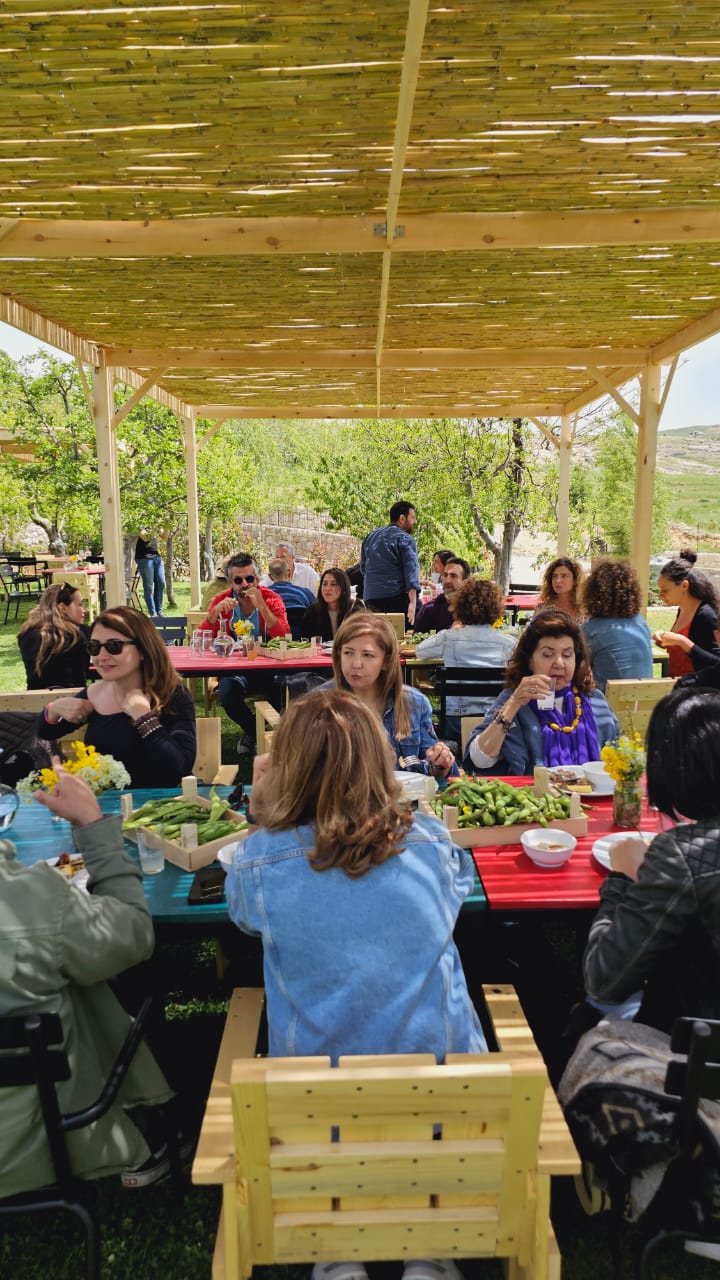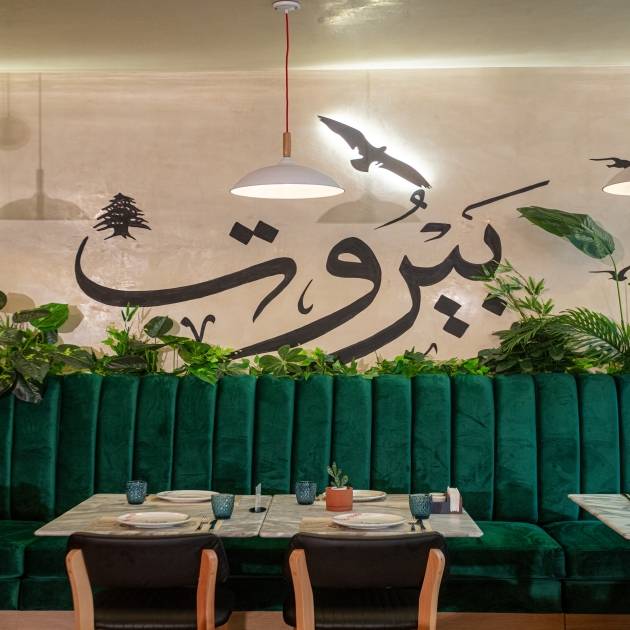 The concept began with an elderly man named Habib, who was renowned by locals for his pickles and homemade dairy products. News of his outstanding goods quickly spread, and it wasn't long before restaurants started serving his dishes. Forty years later, Habib Beirut was born, and today, the brand is synonymous with authentic Lebanese food cooked with passion and a twist.
Type of cuisine: Lebanese Cuisine
Recommended dishes: Hommos- Kebab- Saj- Fattouch – Fatteh- Shawarma.
Address: The Boulevard , Rafiq al Hariri avenue , Abdalli area ,  Amman, Jordan

 +962065204446

HabibBeirutJordan

     HabibBeirutJordan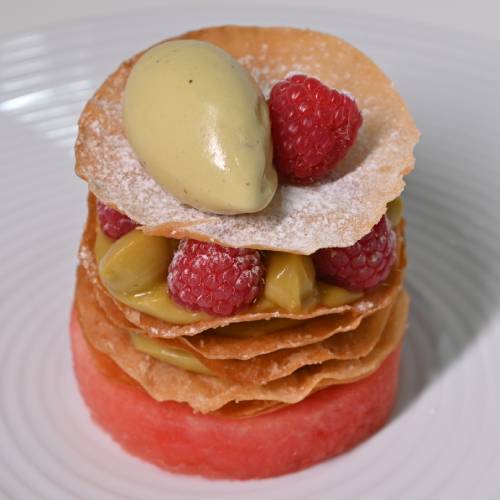 FLORAL PISTACHIO DESSERT "SPRING ON A PLATE"
Serves 4   | Preparation time 15mins | Cooking time 30mins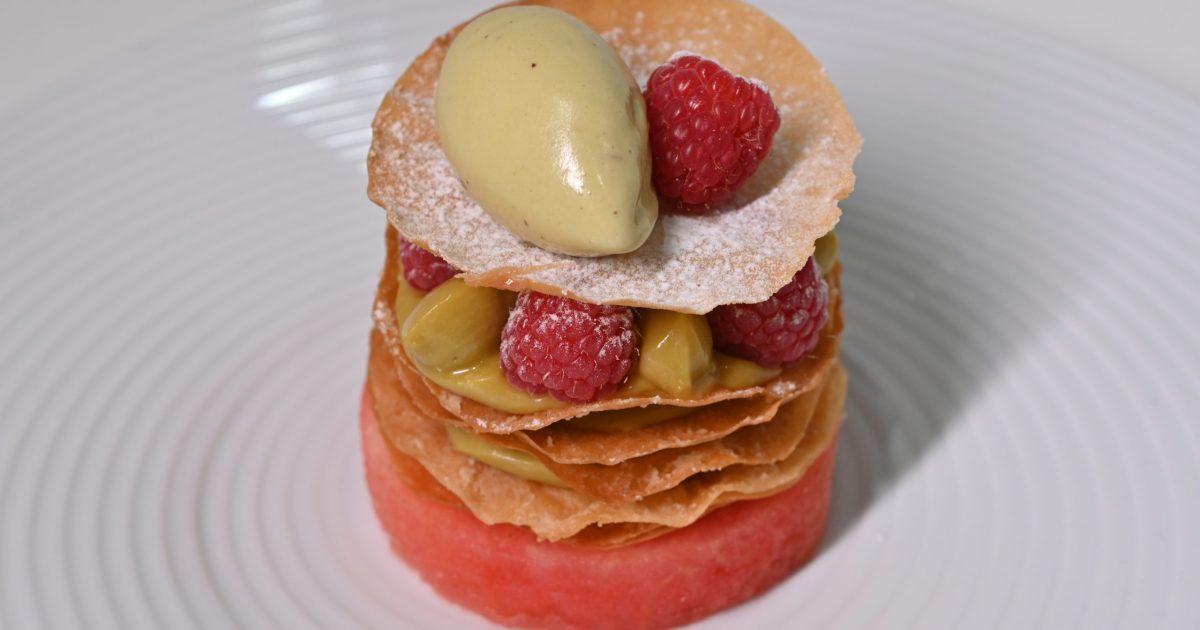 Phylo pastry disks
1 packet phyllo pastry
100 g extra virgin olive oil
100 g icing sugar
Floral pistachio custard
290 g almond milk
43 g cornstarch/cornflower
90 g caster sugar
5 g orange blossom water (mymoune)
5 g rose water (mymoune)
20 g coconut oil
50 g pure pistachio paste
Pistachio sorbet
100 g pure pistachio paste
80 g caster sugar
325 g water
1 g sea salt
Atr syrup
5 g rosewater
100 g caster sugar
100 g water
5 g fresh lemon juice
Plating
1 unit watermelon
20 g rosewater
50 g caster sugar
125 g fresh raspberries
30 g icing sugar
Phylo pastry disks
Place a sheet of phyllo on baking paper then brush with olive oil and repeat to create 5 layers of phyllo.
Use an 8cm cutter to cut and place the stack on a clean baking tray with baking paper attached with grease spray.
Dust with icing sugar and bake for 15-20 minutes until golden.
Floral pistachio custard
In a high-sided saucepan, add the milk , caster sugar, custard powder and vanilla paste (or the scraped seeds of a vanilla pod) and stir with a whisk to combine.
Bring to a simmer over medium heat.
Place the cornflour, and milk in a small bowl and mix them to dissolve and there are no lumps. When the milk in the saucepan comes to a simmer, turn the heat to low then pour in the cornflour mixture and continue stirring and the mixture will immediately thicken. Continue stirring until it comes to a boil and the mixture starts to bubble, then remove from heat.
Add the coconut oil and mix it in to melt. Whisk in gently as it may start to look separated, then continue mixing until it is fully incorporated, glossy smooth and clings to the sides of the saucepan.
Pour the hot mixture into a shallow dish with a layer of plastic wrap pressed to the surface to prevent a skin from forming. Refrigerate until firm and set. Store in the refrigerator for unto 4 days.
Before using, take what you need in a small bowl and whisk it until smooth and there are no lumps.
Atr syrup
Place together in a small saucepan and bring to a simmer, then chill before using to serve.
Pistachio Sorbet
Blend together very well and freeze in a container.
Plating
Prepare watermelon disks, by making big slices, 1cm thick and using 8cm cutter to cut a disk, Macerate in caster sugar and lightly sprinkle with rosewater.
Place disk of fresh watermelon, a piping of some pistachio cremeux, then another layer of phyllo.
Place raspberries around the edge of the baked phyllo, then beat the pistachio custard cream with a whisk and pipe with a plain piping tube and place another layer of baked phyllo sheets on top.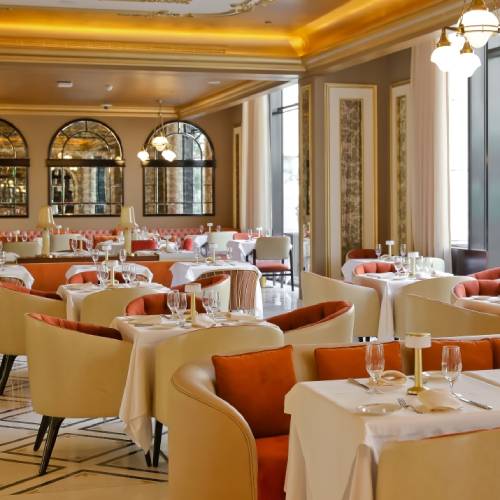 The latest world-class dining destination from Major Food Group to grace the stunning Mansard Hotel in Riyadh, L'AMI DAVE, is a contemporary homage to the legendary restaurants of Paris.
In a grand setting designed by the famed Ken Fulk, featuring high ceilings, lush textures, and one-of-a-kind vintage pieces, guests are instantly transported to the old world.
The exceptional menu, conceived by MFG founders Jeff Zalaznick, Mario Carbone, and Rich Torrisi, boasts a wealth of updated French classics executed at the very highest level.
The dining room is presided over by skilled captains dressed in classic black tie with immaculate white dinner jackets and satin shawl collar lapels. The Bartenders will convey equal flair, as they serve delicious juice-based cocktails such as The Parisian Lemonade with juniper, citrus fruits and cucumber.
Type of cuisine: French Cuisine
Recommended dishes: Carpaccio de boeuf with black truffle, escargots de Bourgogne, seafood risotto, fried corn, quinoa shrimp salad, ananas tartin, chocolate mousse
Address: Mansard Riyadh, A Radisson Collection Hotel, 4248 Prince Mohammed Bin Salman Bin Abdulaziz Road, Ar Rabi, Riyadh 13315

+966118290949
More restaurants to discover