Tea parties have become a hot entertaining trend lately. They're vintage, romanticand a cinch to pulloff.
Take inspiration from our table and add a touch of elegance to your afternoon tea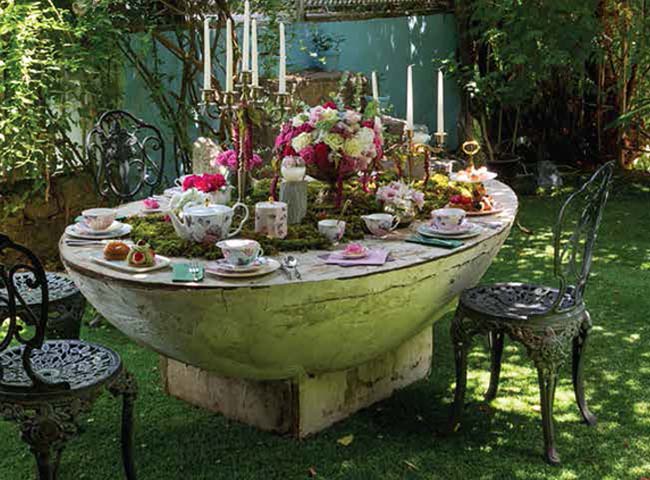 THE TABLE
---
Whether at home or at The Blue House secret
garden, (where our tea party took place) choose
simple table linens – perhaps not using a tablecloth
at all – and save the indulgence for your teaware. This
distressed wood table with black iron chairs is the
perfect contrast to the flowery display on top.
The tall candelabras and alternating votive
and taper candles are both beautiful
and practical, allowing guests
to interact across the table.
THE TEAWARE
---
A statement teapot: Vivid birds and Chinese flowers
will create a gorgeous display, from the Oriental
inspired Cuckoo collection from Wedgwood.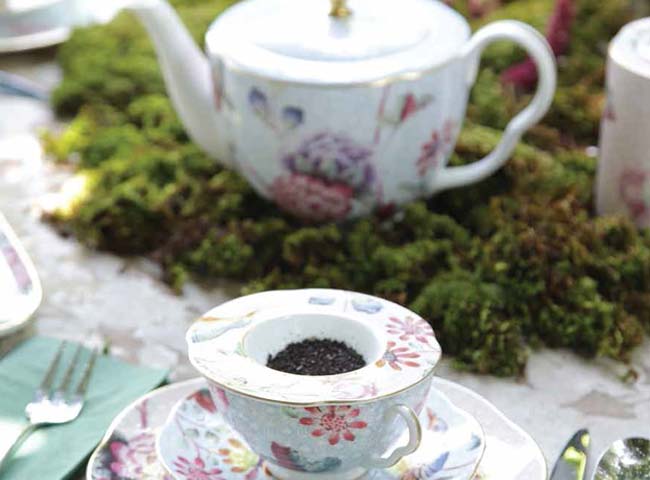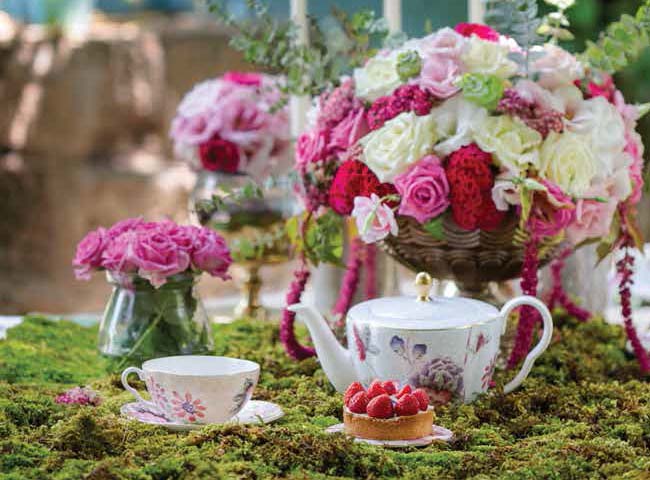 THE FLOWERS
---
Create a loose, wild table arrangement of foliage for
that Alice in Wonderland feel; from big mossy table
runners and roses to delicate Eustoma and draping
Amaranthus. Nataly Bader and Imad Haddad from
Bonsai Flowers create a vintage tea time display,
with fresh flowers arranged in conventional
vases or tumbled into jars and teapots.
THE MENU
---
Like wine, tea can be flavor-matched with
specific foods to enliven the senses. Green tea,
with its subtle flavor, goes best with mild foods
such as seafood, fish or chicken. A selection of
finger sandwiches – smoked salmon and dill
mayonnaise, cucumber and cream cheese,
and a selection of cakes and petit fours
will round out your table.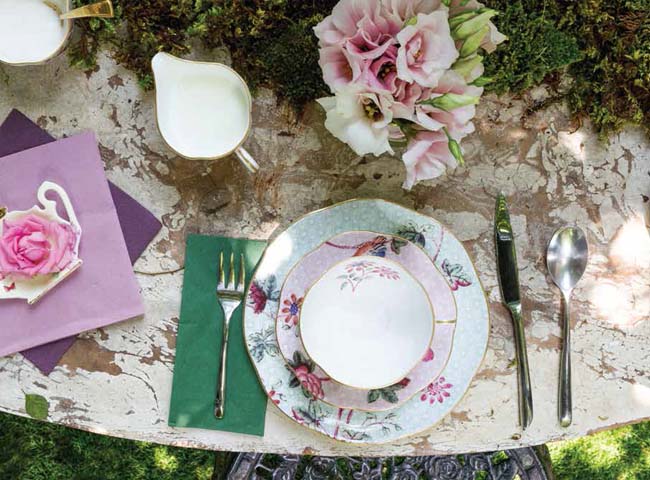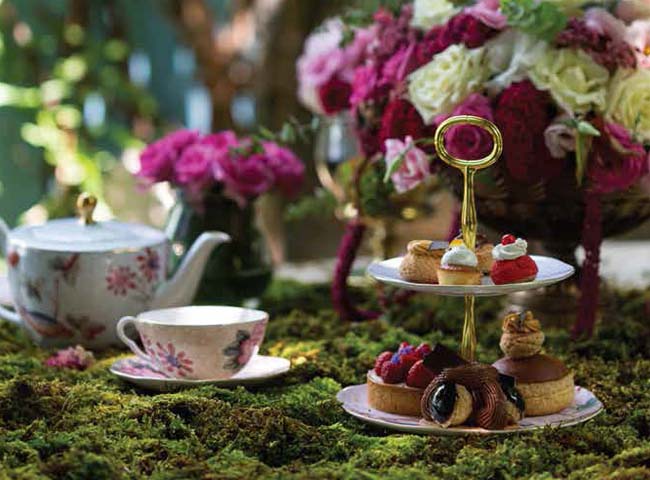 THE CAKES
---
Small cheesecake framboise, mini Baba Au Rhum with
delicate salted caramel madeleines perfectly complement
the color palette and feel, with a little sugared pink rose
petal perched on top of a few cakes. Of course, little
choux are the ultimate in cute chic – if you're
nervous about making them, Chef Samer Kobeissi
of Des Choux et Des Idées has an easy-to-follow.
We fell in love with his incredible Chou
Matcha White Chocolate dessert.
THE TEA
---
Try making your own blend at home with rose petals
and loose leaf tea. For an interesting mix, combine
rose petals and black tea and place one teaspoon of
tea per serving in a strainer. Pour boiling water over
the tea and allow to steep for no more than five
minutes before serving.