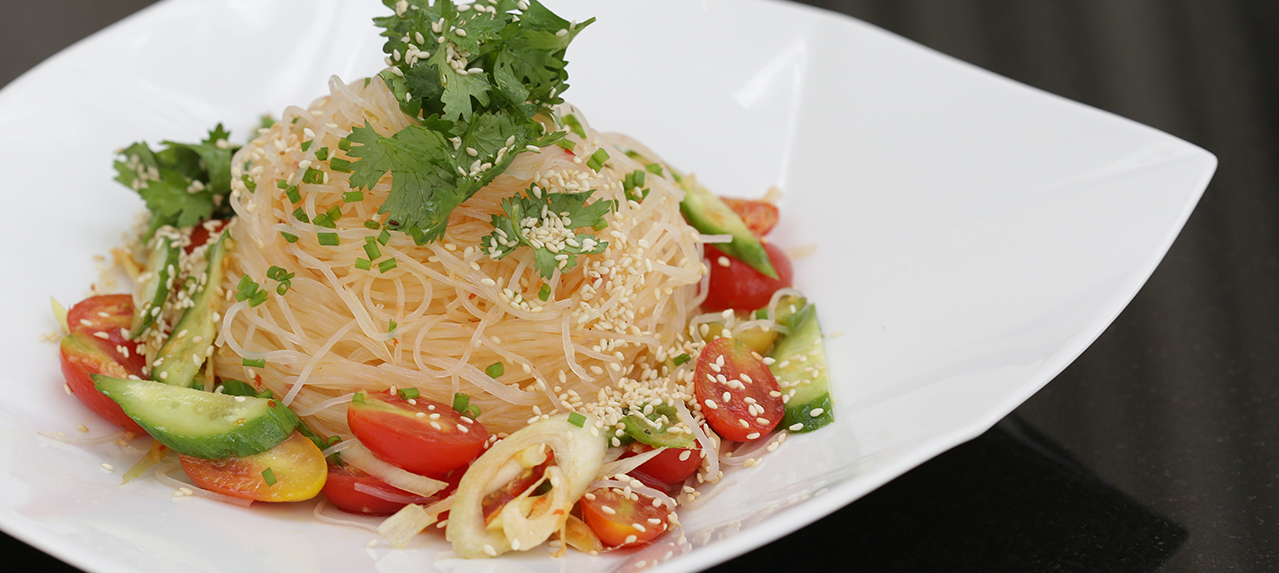 • 200g patay rice noodles
• 20g lemongrass
• 20g ginger
• 10g coriander
• 100 ml sesame chili dressing
• 1 pc each chili, red & green
• 1 whole lemon
1. In a bowl, mix the lemongrass and the ginger with the sesame chili dressing.
2. Add the boiled glass noodles when still warm. Check for seasoning and add salt,
pepper and lemon juice to your liking.
3. Dress on a plate with a lemon slice and chili slices. Season to taste.