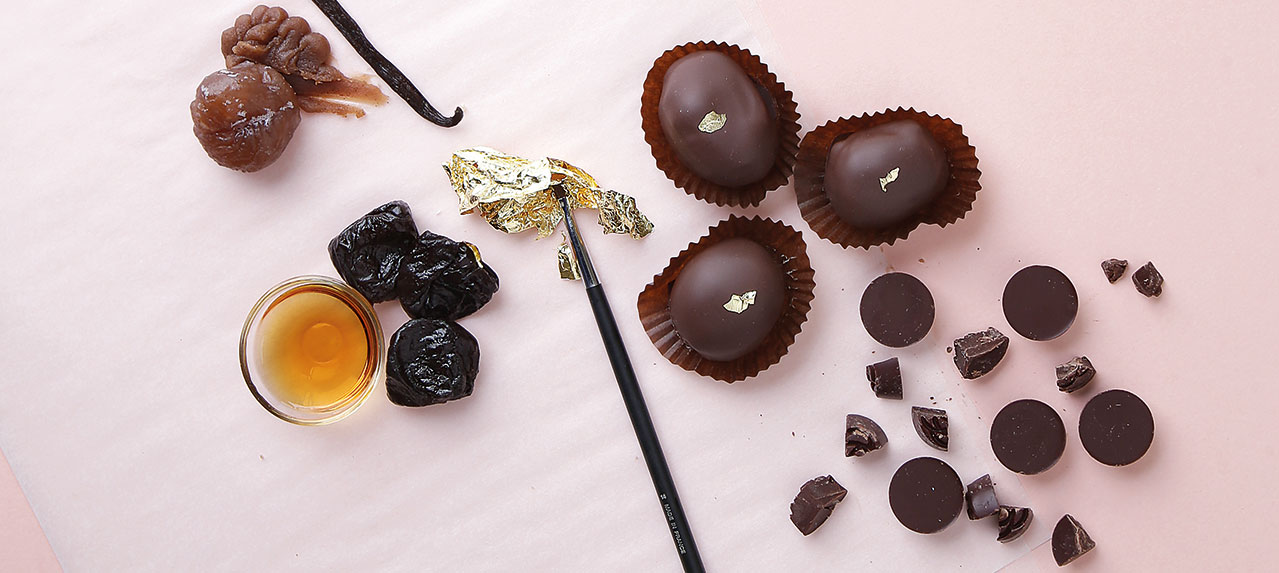 500g prunes
350ml cognac
Chestnut cream (recipe follows)
Dark chocolate for coating
Chestnut cream
500g cooked chestnuts
375g caster sugar
120g water
2 vanilla pods
For the chesnut cream
1. Put the chestnuts in a bowl with water and bring to the boil.
2. Switch to the blender and recover the purée.
3. Add water, sugar, vanilla seeds and vanilla beans and mix over low heat; can be kept in the refrigerator.
Assembling
1. Macerate the prunes in cognac overnight.
2. Drain the prunes.
3. Pipe the chestnut cream in the sliced prunes.
4. Temper the dark chocolate and coat the stuffed prunes with the chocolate before serving.