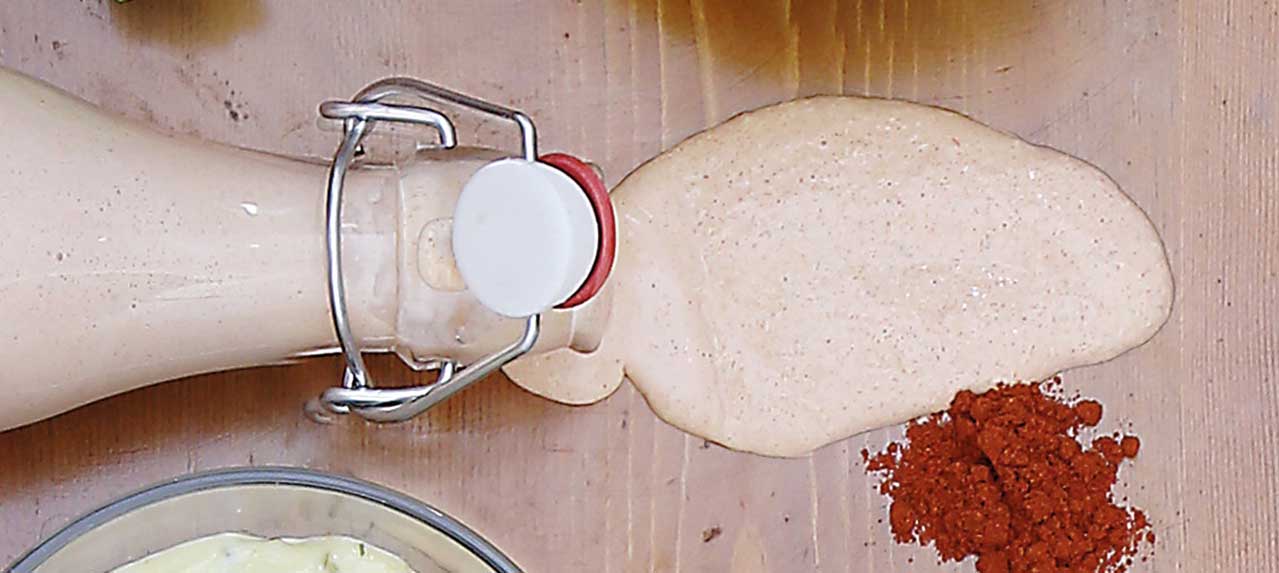 ½ clove garlic, minced
¼ tsp salt plus more to taste
½ cup olive oil
¾ cup prepared or homemade mayonnaise
¼ cup bottled chilli sauce
2 tbsp ketchup
1 ½ tbsp minced onion
2 tsp sweet pickle relish
½ hard-cooked large egg, pushed through a sieve or finely chopped
½ lemon juice
½ tbsp paprika powder
½ tbsp Dijon mustard
½ tbsp white vinegar
½ tbsp Worcestershire sauce
Freshly ground black pepper
1. Make a paste with the garlic and ¼ teaspoon of the salt by crushing them with the side of a chef's knife.
2. In a small mixing bowl, whisk together all other ingredients until combined.
3. Lastly, add the finely chopped hard-boiled egg.
4. Season with salt and pepper to taste.
5. Serve or store covered in the refrigerator for up to 2 days.