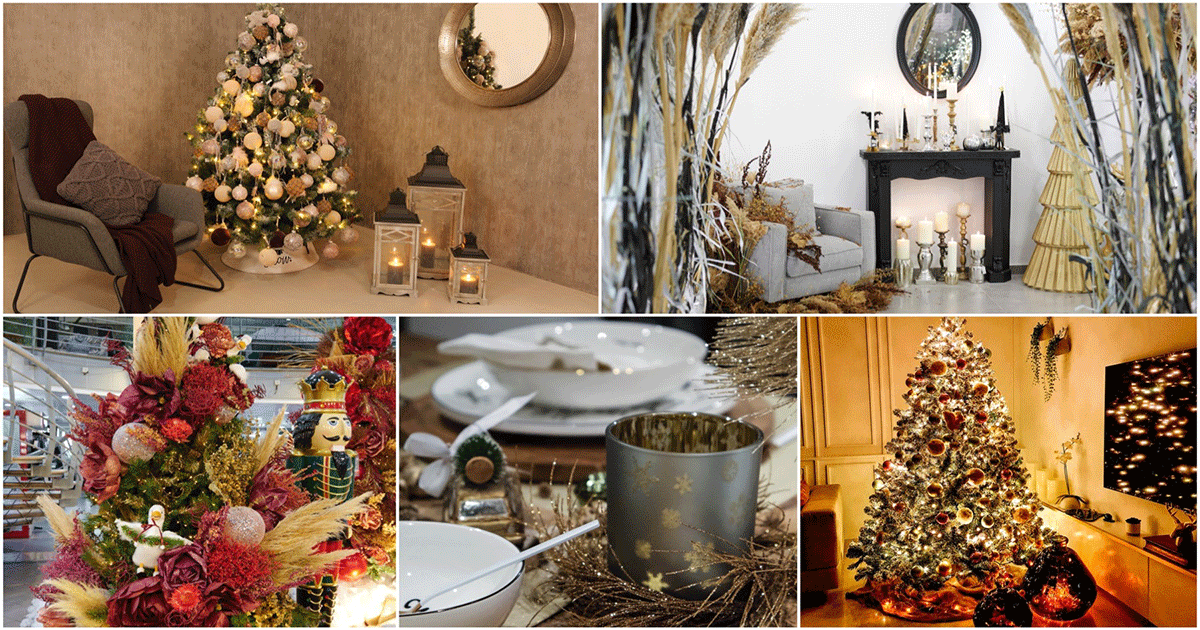 5 TIPS TO DECORATE YOUR CHRISTMAS TREE LIKE A PROFESSIONAL
We all want to decorate the perfect Christmas tree with baubles, ornaments and lights all perfectly coordinated in a festive but stylish style. In reality, getting a fabulous Christmas tree is not hard, follow these tips to make it look more magical!
DESIGN AROUND A THEME
A professional-looking Christmas tree has a central look that ties the decorations together. Deciding on a theme before choosing your decorations sets the tone for your materials and gives you a clear idea on how to decorate your tree. If you need some inspiration, our selected Christmas suppliers will get you inspired (bellow).
FLUFF AND SHAPE BRANCHES (ARTIFICIAL CHRISTMAS TREES)
This can be a very time-consuming task, but trust us, the end result is more than worth it. Separate each branch so they fan out to cover as much area as possible. And don't hesitate to bend individual branches to fill in gaps.
When you take your Christmas tree out of the box, it's important to fluff the branches as you put it up. Your tree can lose it's shape when it's stuffed in a box or bag for three-fourths of the year. Fluffing the branches helps to make your Christmas tree look fuller and more natural — and allow you to cover any 'holes' in the branches that you may not want.
WORK WITH THE LIGHTS OFF
You'll be able to see 'holes' much more clearly as you decorate because the lights reflecting off the ornaments as you hang them make it harder to see. Of course, you'll want to make sure the lights still work before you start!
As a general rule of thumb, we advise 100 bulbs or 5 meters of lights per 60cm of Christmas tree. So for a 180cm tree, you'd need 300 bulbs or 15 meters of lights.
CHOOSE THE RIGHT TREE TOPPER
An eye-catching Christmas tree topper is a beautiful way to complete the designer look of your tree. Make sure to choose one that best fits your theme and the proportion of your tree, and take into consideration the height of your ceiling too. You can also choose an alternative design, like a giant bow rather than a gold star, or you could make your own topper.
HIDE THE BASE
Most of us forget that covering or decorating a tree base is also necessary and your tree base décor should correspond to the style and maybe colors of the whole tree.
Baskets or wooden baskets are the most popular covers for Christmas trees. They bring a chic and cozy rustic touch to any space and look rather neutral at the same time, they will fit many interiors and décor styles. Use a wooden box or wooden basket. Add some "fake gifts" and the base will be perfectly hide.
OUR FAVORITE CHRISTMAS DECORATION