TOP 8 TEAS TO FOR A HEALTHY BODY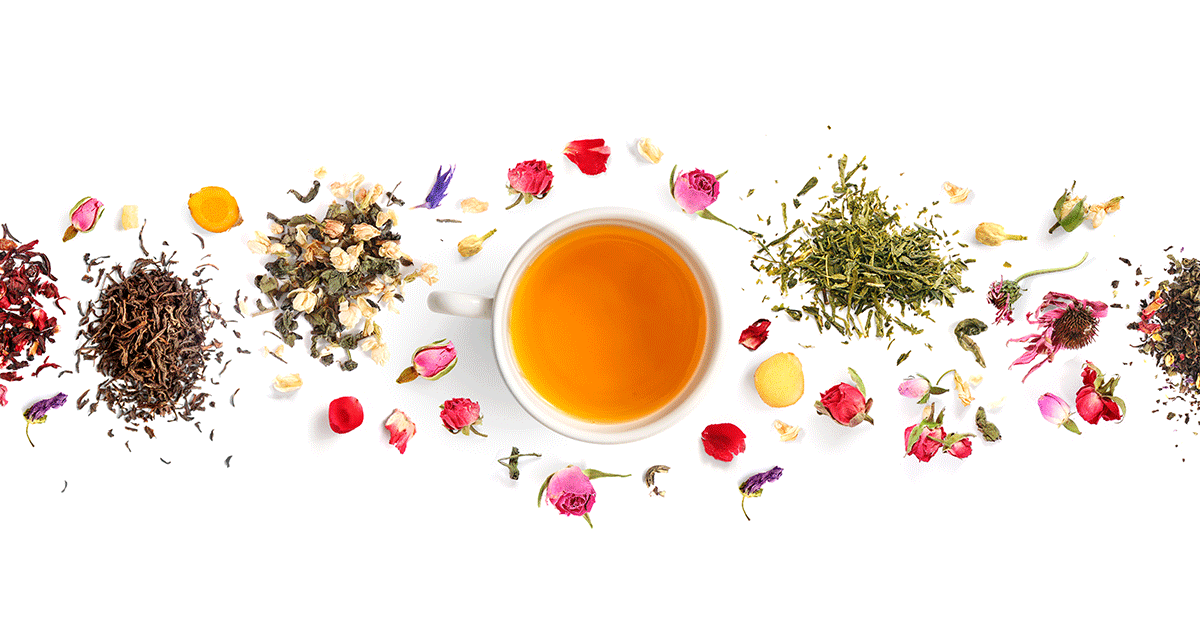 People all over the world have been drinking tea for thousands of centuries, and for good reason. Numerous studies have shown that a variety of teas may boost your immune system, fight off inflammation, and even ward off cancer and heart disease.
When choosing a tea, make sure it is unsweetened. Even if some flavored teas contain no calories, they could still have artificial sweeteners and preservatives, you can also opt for making your own tea as opposed to buying it already prepared, the more tea leaves are processed, and the less effective it is.  Remember, however, that all teas have potent antioxidants.
WHAT ARE THE BEST TEAS FOR HEALTH?
GREEN TEA IS A HEALTH-BOOSTING ANTIOXIDANTS TO YOUR DIET
Thanks to its high antioxidant content, green tea extract has been shown to help improve health and body composition. It helps weight loss, blood sugar regulation, disease prevention, and exercise recovery. It can also help keep your skin and liver healthy, reduce blood fat levels, regulate blood pressure, and improve brain health. Whether you want to improve your general health or decrease your risk of disease, green tea extract is an easy way to add health-boosting antioxidants to your diet.
CHAMOMILE TEA MAY AID SLEEP & DIGESTION
It is rich in some powerful antioxidants that may have a variety of health benefits. It is well known for its calming properties, and preliminary evidence supports this. It may also help relieve premenstrual symptoms and high blood lipid, blood sugar and insulin levels. It has also properties that may aid sleep and digestion.
PEPPERMINT TEA TO RELIEVE DISCOMFORT OF THE DIGESTIVE TRACT
Peppermint tea is traditionally used to relieve discomfort of the digestive tract, cramping, nausea or indigestion. It has also antioxidant, anticancer, antibacterial and antiviral properties. Peppermint tea is a great natural remedy to try.
BLACK TEA HAS A STRONG, UNIQUE FLAVOR AND CONTAINS PLENTY OF ANTIOXIDANTS
Black tea is a great option if you are looking for a low-calorie, non-sweetened beverage with less caffeine than coffee or energy drinks. It has a strong, unique flavor and contains plenty of antioxidants, which can reduce inflammation in the body, provide several health benefits such as improved cholesterol, better gut health and decreased blood pressure.
WHITE TEA IS A GREAT SOURCE OF FLUORIDE, CATECHINS AND TANNINS
White tea is packed with antioxidants, which makes it an incredibly healthy tea. Studies have linked white tea and its components to a variety of impressive health benefits, including a lower risk of heart disease, cancer and can even help fight bacteria that cause plaque on teeth. It may also help you lose weight, and it is easy to prepare. It has a subtle yet refreshing taste and can be enjoyed both hot and as a cold brew.
ANIS TEA COULD PROTECT AGAINST STOMACH ULCERS
Anise is a powerful plant that is rich in many nutrients and boasts a wide array of health benefits. It has anti-fungal, antibacterial and anti-inflammatory properties and may fight stomach ulcers, keep blood sugar levels in check and reduce symptoms of depression and menopause. Combined with a nutritious diet and healthy lifestyle, anise tea could improve several aspects of your health.
GINGER TEA MAY HELP TREAT NAUSEA AND VOMITING
Ginger, an ancient root known for its medicinal properties, is a safe and effective treatment for nausea and vomiting. It may help protect against diseases like diabetes, cancer, and helps also reduce post-chemotherapy nausea.
JASMIN TEA MAY IMPROVE SHORT-TERM MEMORY
Jasmine tea is an incredibly healthy tea typically based on green or black tea leaves. It's packed with antioxidants and has been linked to many impressive health benefits. It may lower your risk of heart disease, mental decline, and certain cancers. It may also help you lose weight, improve oral health, and boost brain function.
DON'T DRINK TOO MUCH TEA!
Though moderate tea consumption is a very healthy choice for most people, don't exceed 3–4 cups per day it could lead to negative side effects, such as anxiety, headaches, digestive issues, and disrupted sleep patterns.
OTHER ARTICLES YOU MAY LIKE