TRIPLE CHOCOLATE BLISS CAKE
Serves 8 persons | Preparation time 25 mins | Baking time 15 mins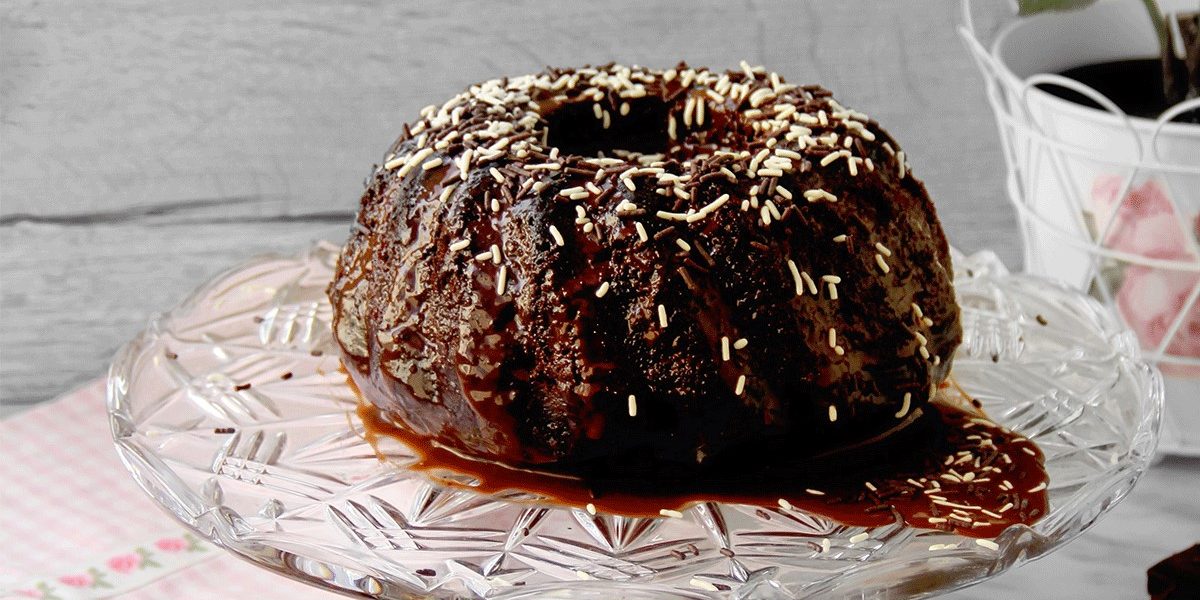 2 cups All-Purpose Flour
1 1/2 cups Sugar
1 tsp Baking Soda
1 tsp Baking Powder
1/2 tsp Salt
2 Eggs
2 tsp Vanilla Extract
1 cup Buttermilk (or 1 cup Whole Milk + 1 tsp White Vinegar until it clumps)
1/2 cup flavorless Vegetable Oil (I used canola oil)
3/4 cup Dark Cocoa Powder
3/4 cup warm strongly brewed Coffee (or 3/4 cup hot water + 2 tsp instant espresso powder)
Chocolate Ganache
1 1/2 cup non-sweetened Heavy Cream
100 g White Chocolate
100 g Milk Chocolate
100 g Dark Chocolate
2 tsp instant espresso powder
With the rack in the middle position, preheat the oven to 350°F (180°C). Grease your cake pan. I usually bake it as a sheet cake so that it absorbs more liquid but you can make it in a bundt pan so that you can fill the middle with the chocolate ganache.
In a bowl, sift the flour, baking soda, baking powder and salt. Set aside.
In another bowl, combine the eggs, sugar, buttermilk, oil and vanilla and whisk together. Set aside.
In a small bowl, combine the cocoa powder and coffee. Whisk together until the cocoa powder dissolves.
Add the dry ingredients to the wet ingredients & stir until just combined. Add in the cocoa-coffee mix. Pour the batter into the prepared pan and bake for 45-50 minutes or until a toothpick inserted into the centre of the cake comes out clean.
If you're making it in a bundt pan, let it cool completely before you remove it from the pan. If you're making a sheet cake, poke with a skewer once it has cooled. (The more you poke, the fudgier it'll be once you dress it with the ganache).
Ganache
In a saucepan, bring the heavy cream to a boil. (You can also warm it in the microwave for 3-5 minutes).
In a heat-proof bowl, place the white, milk and dark chocolates and the instant coffee. Pour the hot cream mixture over the chocolate. Let it stand for 2 minutes. Stir until the ganache is smooth.
Assembly
If you're making a sheet cake, pour all the chocolate ganache all over the poked cake while the ganache is still warm. Refrigerate for about 1 hour before covering the top with chocolate sprinkles for that additional texture.
If you're making a bundt cake, refrigerate the chocolate ganache for 30-45 minutes after you've made it so that it thickens up. Place your cake on a cake stand or a large plate. Pour the ganache all over the cake & fill the hole in the center of the bundt cake. Cover the cake with chocolate sprinkles. Once you cut the cake, the center will collapse. Scoop some of that ooey gooey rich ganache and slather it on your cake.
Serve the happiness chocolate cake immediately with vanilla ice cream, whipped cream, or some slices of fresh strawberries.
Heat the cake for 30 seconds in the microwave before serving it.