BY LE NOIR, ATELIER DU CHOCOLAT
Serves 10 | Prep/Baking Time 30 min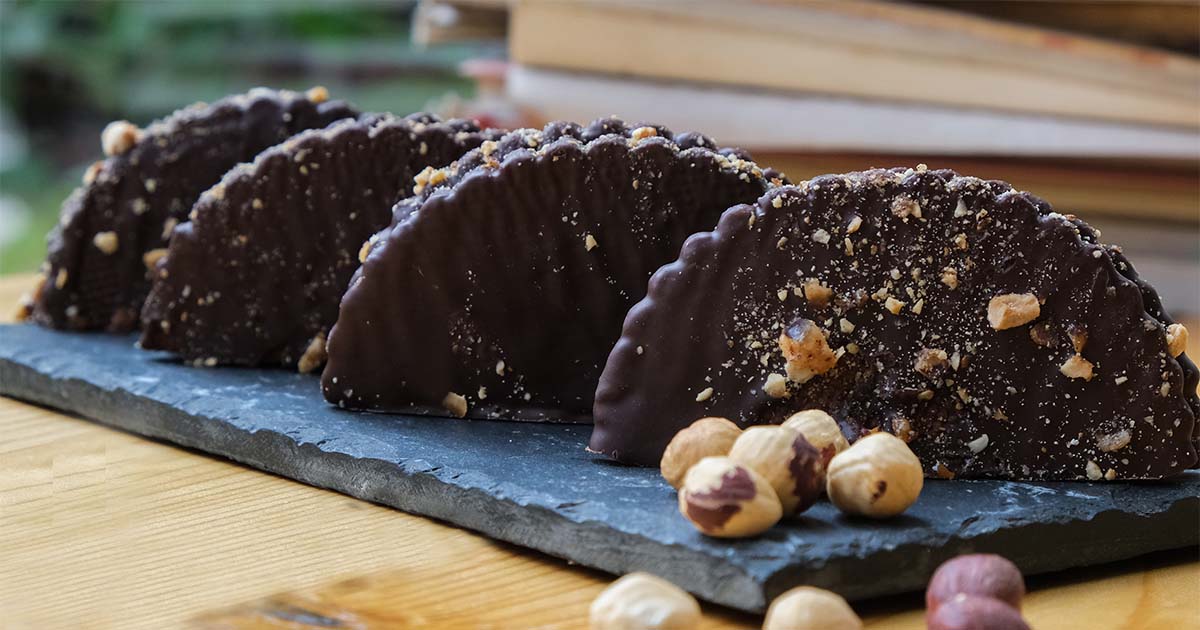 For the cocoa sablé
• 128 g flour
• 32 g almond powder
• 12 g cocoa powder
• 80 g butter
• 1 g salt
• 36 g icing sugar
• 1 egg
For the ganache
• 435 g cream
• 25 g inverted sugar
• 320 g Valrhona Tulakalum chocolate
• 50 g extra dry butter
• Vanilla pod
For the dark chocolate soft glaze
• 500 g Valrhona Tulakalum dark chocolate
• 160 g chopped almonds
• 75 g grapeseed oil
Cocoa sablé
1. Beat the butter and the icing sugar.
2. Add the egg.
3. Add the powdered ingredients.
4. Bake at 150°C.
Ganache
1. Boil the cream, inverted sugar and vanilla pod.
2. Add to the chocolate and mix well, using a hand-mixer at 40 °C, add the butter.
Dark chocolate soft glaze
1. Melt the chocolate and add the grape seed oil and the almonds.
2. The glaze is ready to use when it reaches 40°C.
Dipping
Dip the sablé, cut in half and already filled with the ganache, piece by piece into the dark chocolate soft glaze.