TUNA CEVICHE WITH TAHINI POMEGRANATE DRESSING
Serves 4 | Prep/cook time 40 mins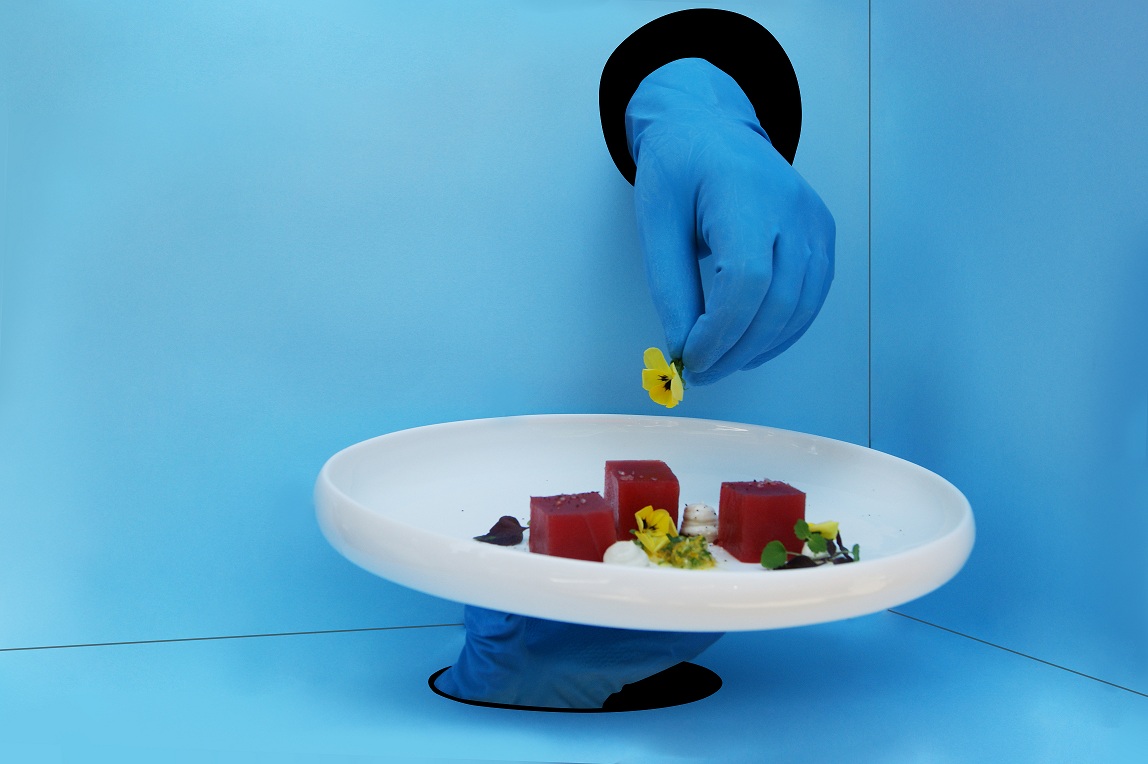 440 g fresh red tuna
10 g fresh coriander
5 g fresh garlic
5 g fresh ginger
6 g orange zest
60 ml orange juice
4 g lime zest
100 ml lime juice
100 ml extra virgin olive oil
4 g fleur de sel
4 g crushed pepper
60 g sesame paste (tahini)
40 ml lime juice
5 g salt
1 g white pepper
20 ml pomegranate molasses
10 g edible flowers
20 g mustard green leaves
To prepare the tuna, cut the tuna into neat 2 cm cubes using a very sharp chef's knife and refrigerate.
For the ceviche mixture, place the coriander, garlic, ginger, orange zest, orange juice, lime zest, lime juice, and salt and pepper in a medium-sized bowl. Add the olive oil and then stir all the ingredients together.
For the dressing, place the tahini, lime juice, salt and pepper in a medium-sized bowl and gently toss all of the ingredients together.
Remove the tuna from the fridge and place on a serving plate. Spoon both the ceviche mixture and the tahini dressing gently onto the serving plate. Garnish with a handful of edible flowers, mustard green leaves and top with a few drops of pomegranate molasses.
Chef's Tip
SERVE WITH WHITE WINE, CHATEAU BONNET, ENTRE-DEUX-MERS.