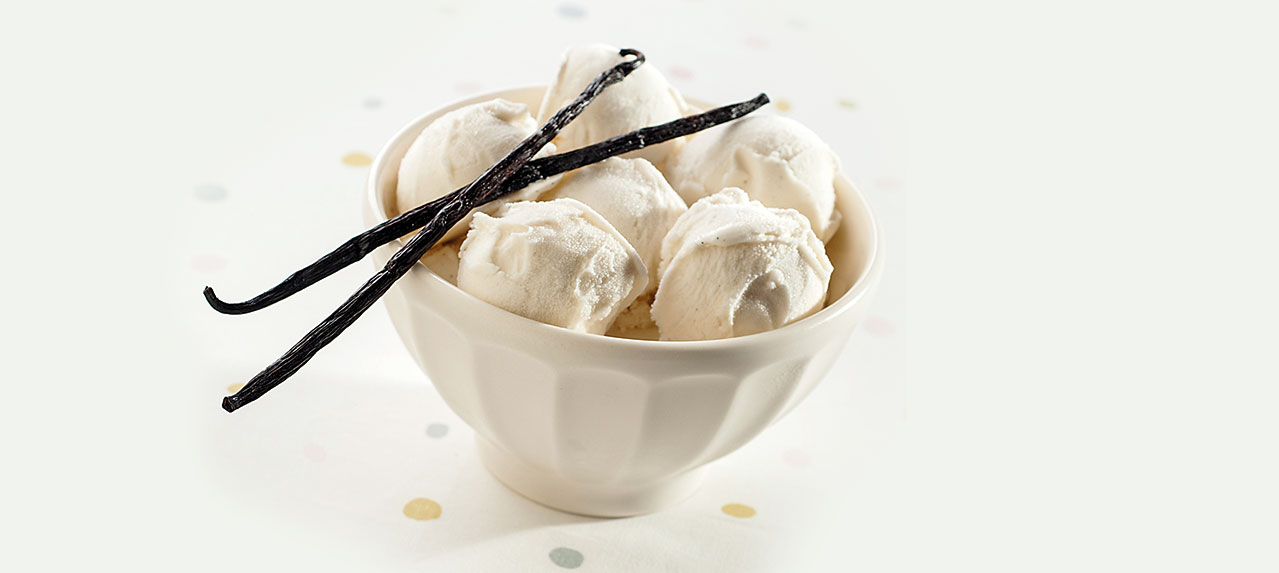 1L whole milk
130g cream 35%
280g sugar
55g skimmed milk powder
2 to 3 vanilla pods
1. Put milk on fire, and keep stirring. Once the temperature reaches 85°C, put all the powders together and stir on low heat.
2. Add the pods and keep stirring until it boils again. Then turn off the fire, cover and let simmer for 1 hour.
3. Put the mixture in the ice cream maker and enjoy egg free vanilla gelato.