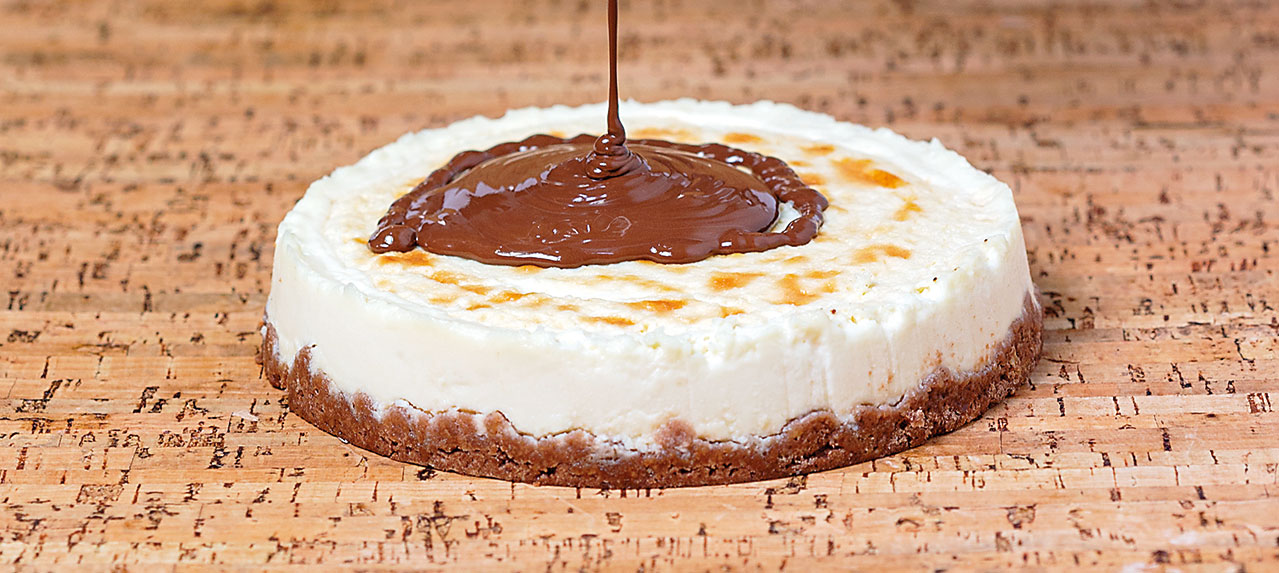 For the crust
1 1/3  cup (160g) all-purpose flour
24g Maltitol sugar (or other sugar substitute )
12g oat flakes
1 tsp (10g) unsweetened cocoa powder
½ tsp (2g) ground cinnamon
1/3  cup (60g) coconut oil
20g maple syrup
For the filling
349g silken extra- firm tofu
1 tbsp (2g) vanilla extract
1 tbsp (15g) lemon juice
1 cup (240g) apple juice
110g Maltitol (or other sugar substitute )
1 tbsp (1.5g) agar flakes
1. For the crust, mix by hand or in a food processor, the flour, maltitol, oat flakes, cocoa powder, cinnamon, coconut oil and maple syrup.
2. Pour the mix into a large pan and bake in a preheated oven at 150°C for 12 minutes.
3. For the filling, mix the tofu, vanilla extract, lemon and apple juices and Maltitol all together by hand or using a food processor.
4. Aside, stir the agar flakes in a little water then add it to the filling mixture and blend until they are well incorporated and the texture is smooth and homogeneous.
5. When all is ready, add and press with your hands the prepared crust into the bottom of circle molds to distribute equally.
6. Then pour on top of it the prepared filling, flatten the surface lightly with the back of a spoon or a spatula.
7. Bake in a preheated oven at 160°C for 25 minutes.