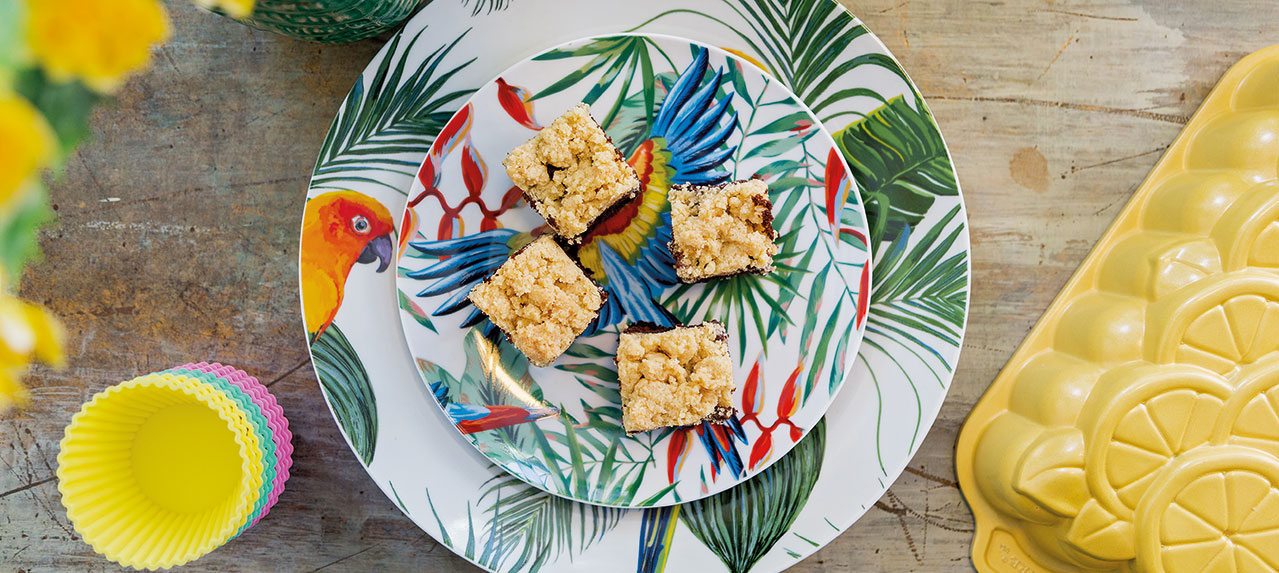 Brookie
350g 65% Inaya dark chocolate from Cacao Barry
5 eggs
300g sugar
150g inverted sugar
225g butter
225g Bob's red mill gluten free flour
150g pecan nuts (optional)
Streusel
150g gluten free flour
150g almond flour
150g brown sugar
150g butter
2g salt
1. Preheat your oven to 180°C.
2. Melt the chocolate with the butter over bain-marie.
3. In the meantime beat the eggs, sugar and inverted sugar for around 3 minutes at high speed.
4. Add the chocolate mixture and mix gently then add the flour and the pecan nuts and mix.
5. Pour the brownie mixture in the prepared pan and then prepare the streusel for the top.
6. For the streusel mix all the ingredients together until you get crumbs and reserve in the fridge for a bit.
7. Crumble the pieces and add them on top of the brownie and bake all together for 25 minutes.