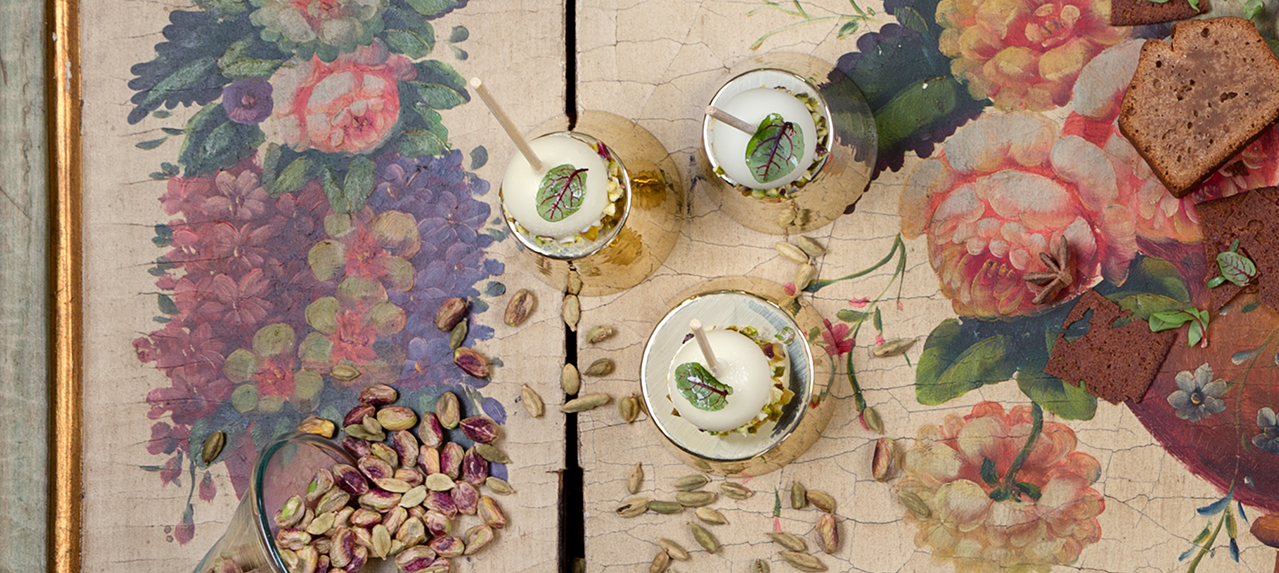 • 200g foie gras
• 200g white chocolate
• 100g pistachios
• 50g butter
1. Mix foie gras and butter, mould it in half sphere. Freeze it and fix the two half spheres to form a sphere.
2. Melt white chocolate and soak the sphere in chocolate.
3. Sprinkle it with crushed pistachios and keep in the fridge.