WHITE CHOCOLATE KIRSCH TRUFFLES
Makes 90 truffles | Prep/cooking time 40 mins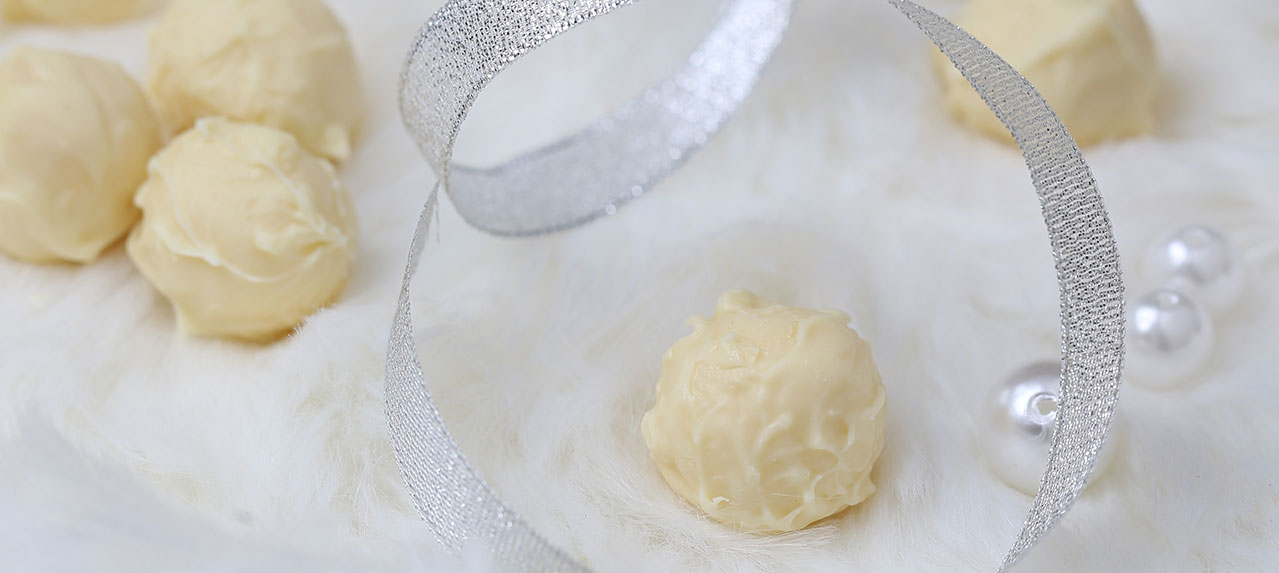 1. Combine the cream and glucose and bring to a boil over medium heat.
2. Pour the hot cream mixture over the chopped chocolate and set aside undisturbed for 1 minute.
3. Using a spatula, stir in small circles at first then gradually in wider circles to form a ganache.
4. Cool the mixture to 34°C, fold in the kirsch, and blend in the butter using an immersion blender.
5. Cover with plastic wrap and let cool to 30°C.
6. Place in a pastry bag with small hole and pipe.
7. Use a dipping fork to dip the truffles in the white chocolate.