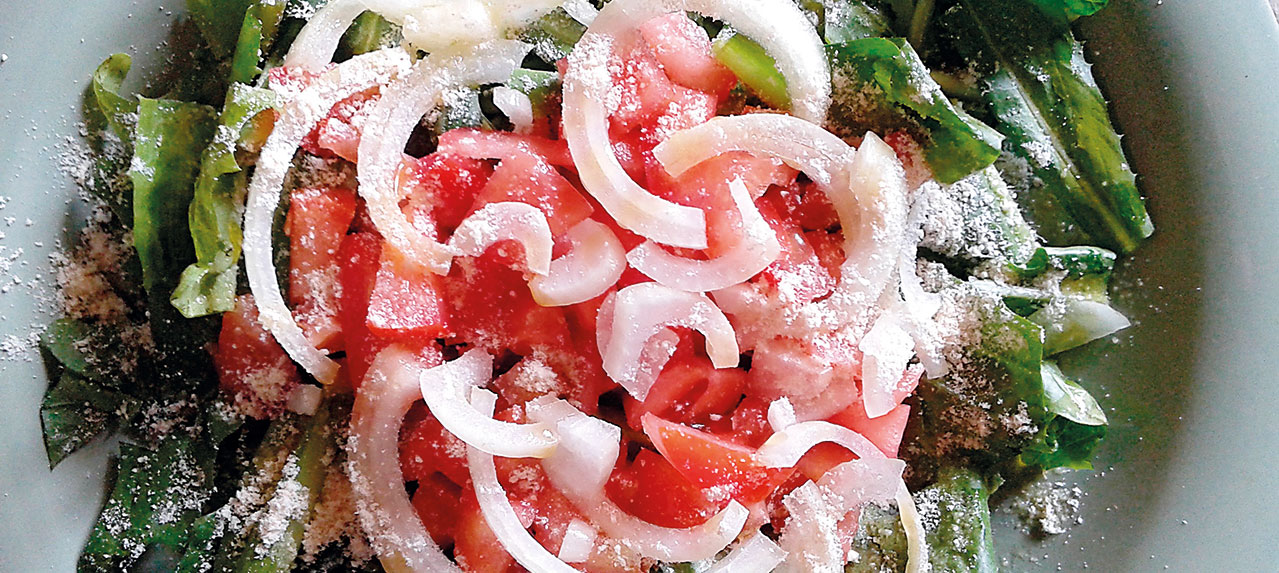 1 medium onion
1½ cup wild mint
¼ cup dry kishk
Dressing
¾ cup Extra Virgin olive oil
½ tsp salt
Garnish
¼ cup chopped tomato
¼ cup dry kishk
1. Wash the vegetables and set aside to dry.
2. In a bowl, mix all ingredients while gradually adding the dressing.
3. Garnish with tomatoes and sprinkle the kishk before serving.
* kishk is made of bulgur – cracked parboiled wheat – mixed with either milk or yogurt.