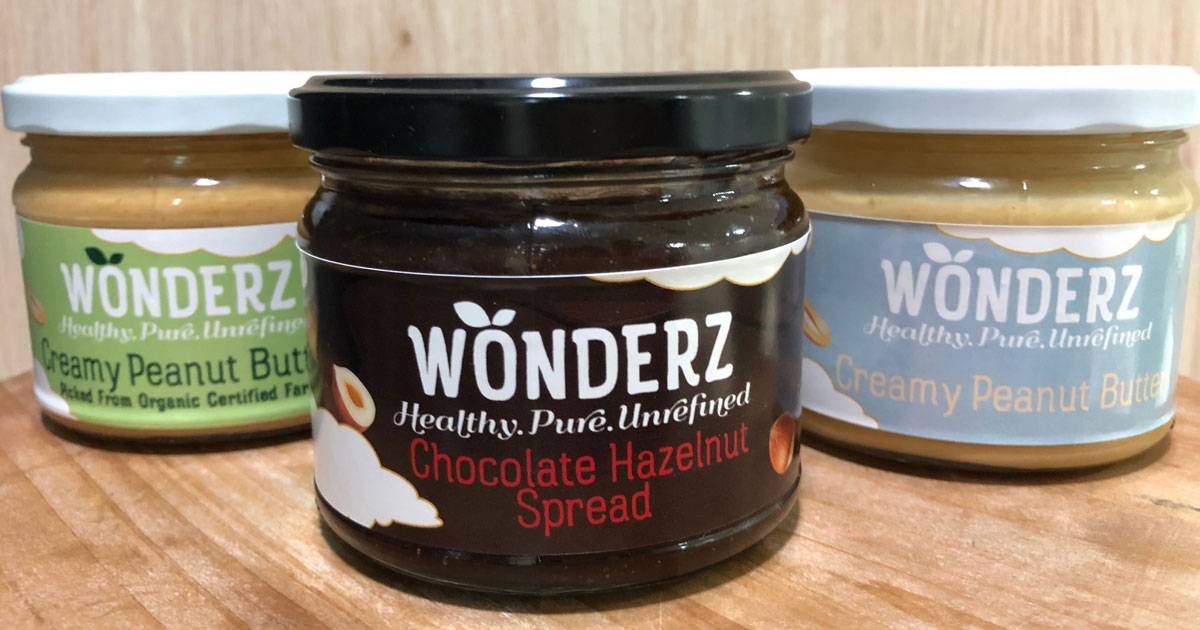 Launched March 2019
Wonderz spreads are healthy nut butters with no processed sugars, no trans fat, no additives and no preservatives.
Best seller – Chocolate Hazelnut Spread:
Chocolate hazelnut spread is made from fresh hazelnuts and maple syrup.
Hazelnuts offer many benefits to the body like promoting heart health, helping in the management of diabetes, obesity and boosting the brain. Along with Maple syrup, they are a great source of antioxidants which are known to prevent cancer.
Price: $11