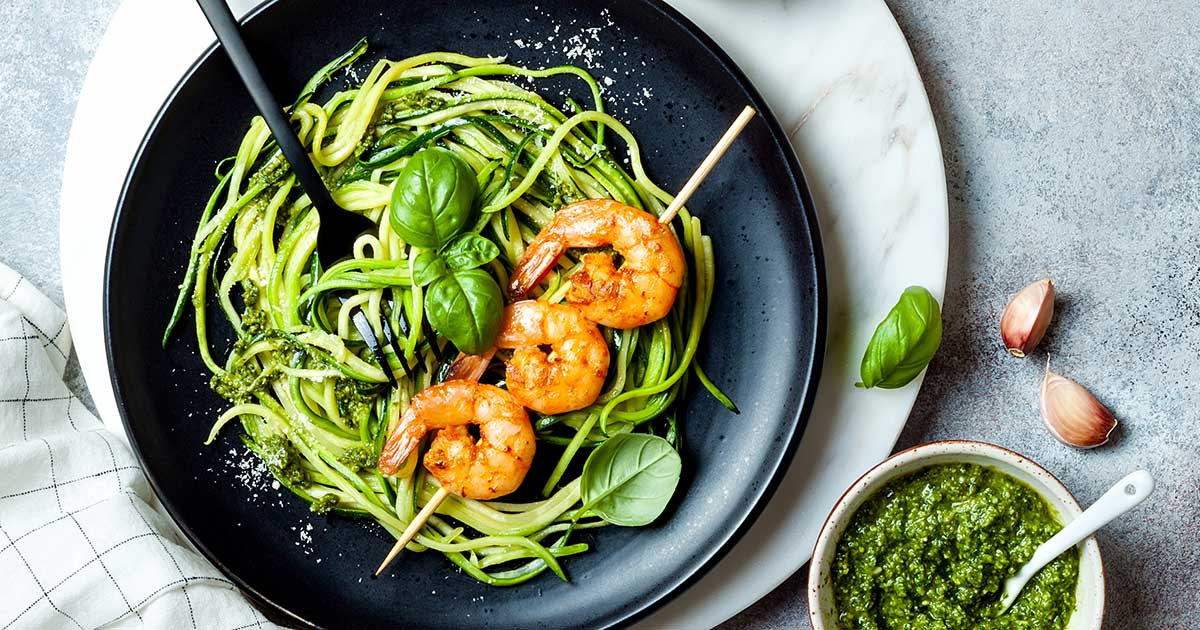 2 Kgs zucchinis
1 jar of Pesto sauce
White balsamic vinegar
20 cherry tomatoes
2 kgs shrimps deveined
3 tbsp olive oil
5 tbsp white balsamic vinegar
Black pepper
Maldon salt
25g dried Porcini
Hot Water
3 tbsp olive oil
2 garlic cloves
1 tbsp chopped parsley
1. Using a spiralizer, shape the zucchinis into spaghetti like spirals.
2. Place them in a large mixing bowl, add the pesto sauce, 3 large spoons of white balsamic vinegar and mix.
3. Transfer to large serving dish and decorate with halved cherry tomatoes and cooked shrimps.
4. In a pan place the shrimps, black pepper, salt, oil, white balsamic vinegar let them cook well and set aside.
5. Soak the dried porcini in a large bowl in hot water for 20 to 30 min.
6. Drain the porcini and dice them. Place the diced porcini in a frying pan with olive oil, garlic and parsley and cook for two minutes.
7. Then add the porcini to the cooked shrimps mix well and place them on the bed of zucchini spirals.