POTATO KEUFTE
PERTUDJIG – QEDNAKHENTZOROV KEUFTE
Serves 4 | Preparation 60 mins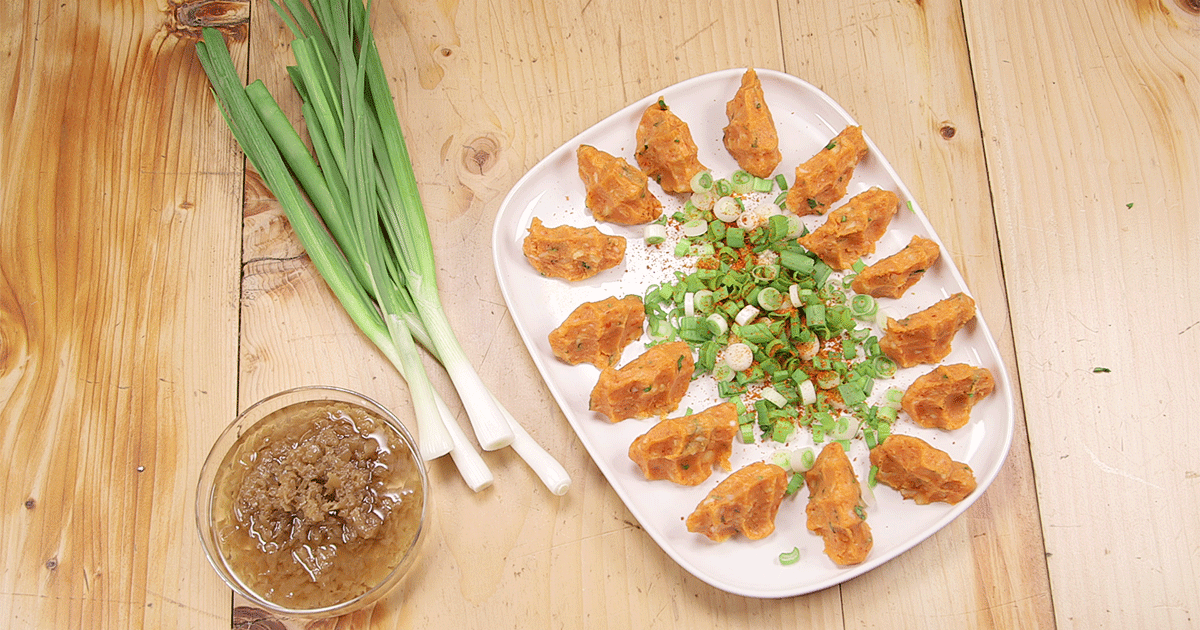 4 potatoes
½ cup fine white bulgur
1 small white onion, finely chopped
1 small tbsp. red pepper paste
1 tbsp. tomato paste
2 tsp. salt
2 pinches allspice
2 pinches cumin
1 pinch black pepper
4 tbsp. olive oil
3 tbsp. parsley, finely chopped
Brush the potatoes under abundant water to remove all the sand. Boil for 30 minutes. Drain and let them cool down before peeling.
Mash the potatoes with a fork until there are no more lumps.
Moisten the bulgur with some water and set aside for 10 minutes.
Combine with the potatoes, tomato paste, pepper paste, salt and spices. Knead everything together to make a smooth mixture. Blend with the olive oil and add the parsley.
Form patties by squeezing the paste softly between the fingers and palm of one hand, and place them on a dish.
Sprinkle with spring onions and garnish with slices of red pepper and serve with a selection of pickles.