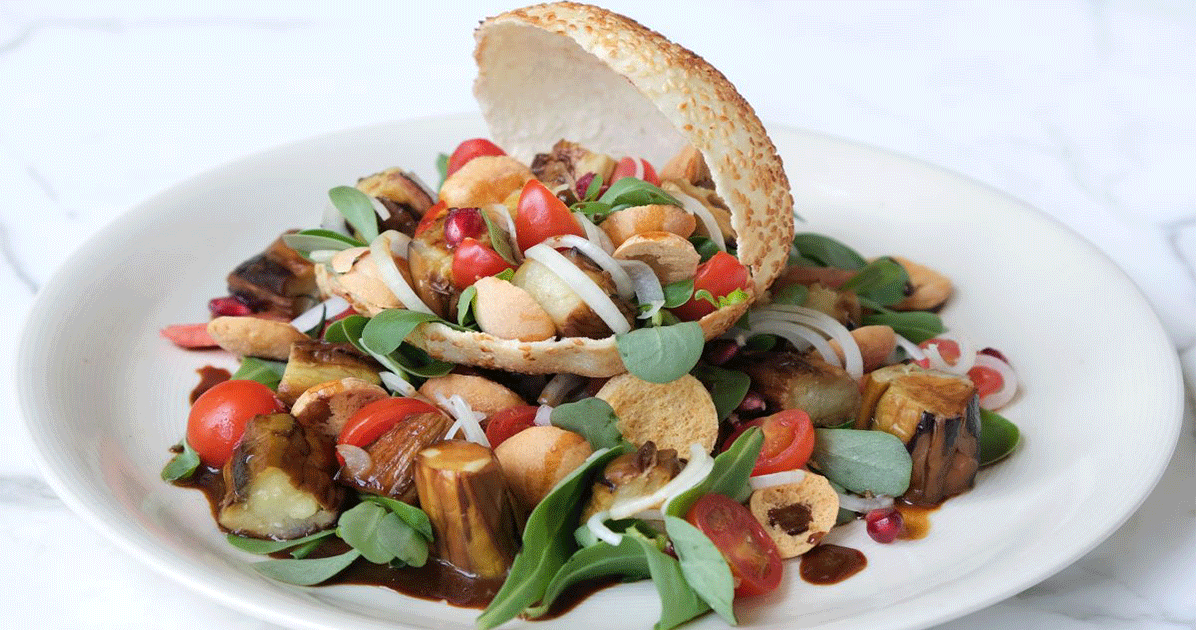 • 1000 g small eggplant
• 150 g white onion
• 500 g round cherry tomatoes
• 3 bunches purslane
• 1 pc kaak round bread
• 1 loaf Arabic bread (20 cm)
• 2 tbsp of pomegranate seeds
For the sauce
• 40 g pomegranate molasses
• 25 g lemon juice
• 1 grated garlic clove
• 20 g water
• 35 g olive oil
• 6-8 g salt
• 1 pinch sweet pepper
Montage
1. Begin by peeling the eggplant, keeping the stems green.
2. Fry in vegetable oil for a few minutes, until a beautiful golden color, and drain.
3. Cut into pieces 3 cm in size.
4. Cut the onion into julienne strips and the cherry tomatoes into 4, and remove the purslane leaves from the heads.
5. Cut the bread into small squares or rounds 3×3 cm and lightly toast in the oven.
6. Make an opening in the kaak.
The sauce
Mix the grated garlic with lemon juice, pomegranate, water, salt, pepper and olive oil.
To assemble the salad
1. Place the purslane leaves, eggplant and between each cherry tomato, round bread, thin slice of onion and purslane heads.
2. Spread the pomegranate seeds all over the salad.
3. Put the same ingredients in the kaak.
4. Pour the sauce over the salad and there you go.
OTHER RECIPES FROM THE HARD COPY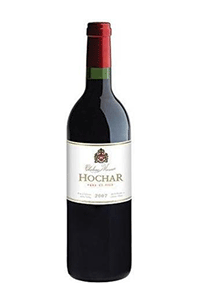 SERVE WITH
Hochar Père et Fils Red 2018
Fruity, fresh and elegant, this is most
definitely a food wine. Characterized by
a reasonably long finish.