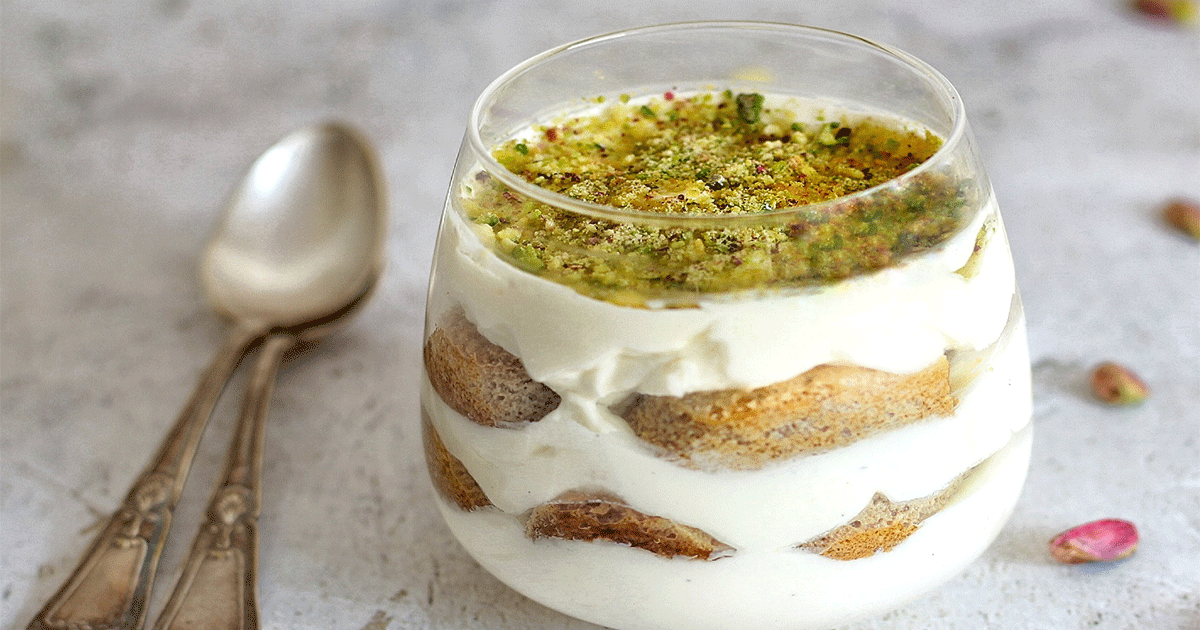 Turkish coffee (a little sugar added)
250 g cold cream cheese
2 cups cold liquid whipping cream
1/2 cup powdered sugar
2 cardamom pods (remove seeds and grind to a fine powder)
1 to 2 tsps. orange blossom water
Pinch of salt
30 to 35 ladyfingers
1/3 cup ground pistachio
Prepare a big kettle of Turkish coffee, lightly sweetened and let rest until cold.
Beat together cream cheese, whipping cream, icing sugar, cardamom, orange blossom water and salt to stiff peaks, until cream holds its shape.
Fill a springform pan with a layer of cream.
Dip one ladyfinger at a time in Turkish coffee and place on the first layer of cream. Add another layer of cream, more ladyfingers then a final layer of cream.
Sprinkle with ground pistachio and let settle a few hours in the fridge before unmolding and serving.
MORE RECIPES BY GHAZEL EL BANET