15 FOODS YOU SHOULD NOT REFRIGERATE
We tend to think of the refrigerator as a tool to preserve food for as long as possible, but the chilly air of the fridge can have a negative effect on some foods. Keep them at their best out of the fridge!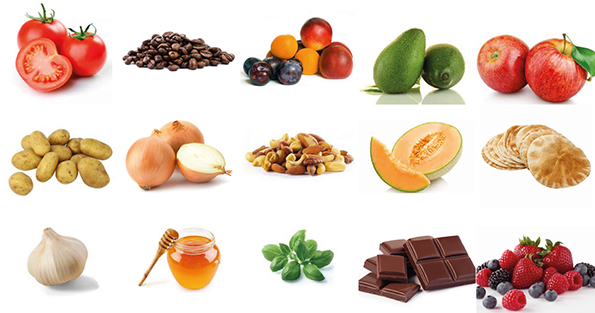 BREAD
Bread is relatively perishable in general. Although keeping it in the fridge keeps mold at bay, it also dries out the loaf. Bread is best stored in a bread drawer or in the pantry, if you need to extend its life, freeze it and bring to room temperature when you are ready to eat it.
HONEY
Room-temperature is the ideal temperature level for this sweetener, Honey will crystallize when kept in the refrigerator. Honey that has solidified can be recovered by gently warming the bottle in warm water.
NUTS
For an optimal nutty flavor, it's best to store nuts in an airtight container in the pantry or cupboard, safely for up to three months. They don't need refrigeration; they don't have enough moisture to support rapid bacterial growth. To revive nuts that have been refrigerated, you can toast them in a dry pan before eating.
COFFEE
The moisture in your fridge causes the beans to deteriorate, meaning you aren't getting the fresh, bold flavor you want from your morning brew. Keep your beans in an airtight container in the pantry instead, at room temperature.
CHOCOLATE
Keeping the treat in the fridge doesn't make it inedible, but it will absorb the odors of other foods and change consistency. Leave it on the counter or in the pantry for maximum flavor.
POTATOES
Cold temperatures convert potato starch into sugar. Potatoes are best stored in a cool, dark environment, best temperature is at 7 degrees Celsius, and refrigerator is too cold. Store them in a paper bag in the cool pantry.
ONIONS
Onions need air circulation to stay fresh. Store them in a hole-punched paper bag in the pantry, not near potatoes, at room temperature. Keep them out of direct sunlight. Refrigerate chopped onions.
GARLIC
Garlic tends to lose its flavor when stored in the fridge. Keep it in a cool and dry container with some ventilation. But once the head has been broken open, garlic begins to degrade. Be sure to use those cloves within 10 days.
MELON
Whole melons, such as cantaloupe, watermelon, and honeydew, taste best when stored at room temperature. The fridge can cut the number of antioxidants in half. Some research even suggests that refrigerating melon will degrade the antioxidant content more quickly, so eating it at room temperature makes that fruit healthier, too. After cutting, you can store melon in the fridge for about 3-4 days, to prevent bacterial growth.
TOMATOES
Cool air alters chemical pathways in tomatoes, slowing those that contribute to fresh flavor and accelerating others that dull flavor. Store whole tomatoes on the counter for more delicious taste. When they begin to over-ripen it's best to cook them, after which they can be stored in the fridge.
BASIL
To keep your basil fresh, leave it on the counter with its stems submerged in a cup or vase of water, stored below 5 degrees C it turns black and would absorb the smells of others foods.
APPLES
Store fresh apples on the countertop for the best flavor. While apples will remain crisp longer in the fridge, the ethylene content in their skins (a ripening agent) can cause other nearby produce to spoil more quickly. You can refrigerate your apples if you prefer them cold, but there is no need to.
AVOCADOS
Avocado is best kept at room temperature if it's hard, or if it's ripe and you plan on using it right away. That said, finicky avocados that quickly go from under ripe to overripe can go in the fridge to last longer. Still, it's only good to refrigerate avocado if you have one that has gotten ripe but you aren't ready to use it. That can buy you a couple of extra days.
BERRIES
Fresh berries from your local farm taste amazing at room temperature, so it's the sooner, the better for munching. For long-term storage, keep them in the fridge. To avoid soggy or moldy berries, rinse just before eating.
STONE FRUIT
Stone fruit like plums, peaches, nectarines, and apricots ripen best at room temperature. It's ideal to store them in a paper bag on the counter or in the pantry for peak flavor. However, chilling these foods is recommended after they have been cut or cooked.
OTHER ARTICLES YOU MAY LIKE