5 HEALTHY TIPS AND TRICKS
FOR CHEESE LOVERS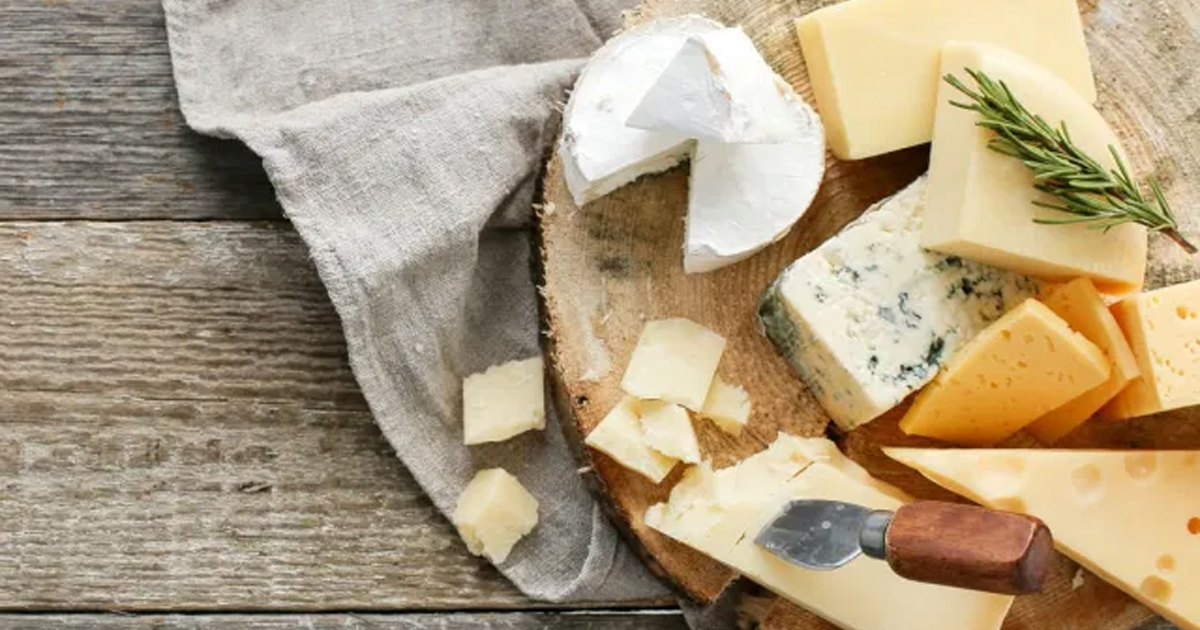 Winter is here and it's all about eating cheese. For those trying to stay healthy, this may be a real challenge.
Cheeses are a major source of calories, salt and fat especially saturated fats, harmful for cholesterol, heart disease, blood pressure and some types of cancer. Most cheeses contain more than 30% fat which means that by eating only 4 slices of cheese (80g) per day you consume 25g of fat which is almost half the daily fat needs for an average person.
The good news for cheese lovers is that cheese is not all bad and it is more than just fat; it's a major source of proteins and calcium! Instead of completely ditching it, below are some tips and tricks to make it fit into your overall healthy diet plan and avoid exceeding the recommended daily fat intake.
IT'S NOT ONLY ABOUT THE CHEESE
Cheeses are often associated to increased fat and calorie consumption as they are usually carried by unhealthy food like heavy processed pizza dough, heavy pasta dishes (like macaroni and cheese or four cheese pasta) or other sandwiches. Instead of choosing these vehicles, incorporate your cheese for example for breakfast on top of whole wheat bread, as a snack with some oat crackers or with vegetables, for dinners on top of a green salad, vegetable casseroles, or on a vegetable bruschetta.
2. BUILD A HEALTHY CHEESE TRAY AND KEEP IT OCCASIONAL
All cheeses that come in a typical cheese tray fall under the category of high fat cheeses (above 20% fat) such as camembert, gruyere, mascarpone, cheddar, parmesan, brie, edam, goat, gouda, Swiss cheese, Roquefort. Thus when preparing your party tray try including only 2 types of these fatty cheeses and choose the rest from less fatty sources like light white hard cheeses (light halloumi, light feta, fresh mozzarella…) or even light yellow mozzarella. Add to your tray some dried fruits and nuts and try eating some which will help you decrease the quantity of cheese you eat.
3. WATCH OUT THE UNNECESSARY EXTRAS
Grating cheese blindly on top of dishes also counts and can add up at least 100 Calorie. You can skip this habit or if you are about to do it, avoid using your hand or pouring directly from the container, use a spoon so you can measure how much you are pouring and limit to half tablespoon or 2 teaspoons!
4. PICK THE HEALTHIEST
Many of the cheeses exist in low fat versions, this does not mean that they don't contain fat anymore, they may even still be in the high fat range but it still helps to cut off some extra fat and calories. All you need to do is read the label and look for cheeses with 15%-20% fat or less! Cheeses that are the lowest in fat include ricotta, light cottage cheese, fresh mozzarella.
It's not only about fat. Some heavily processed cheeses may be lower in fat than some less processed cheeses; however they include vegetable oils and artificial ingredients and they have lower nutritional values (give less key nutrients proteins and calcium).
Hard white cheeses are the saltiest ones but you can choose the low salt options and/or get rid of the salt yourself by soaking in water (change the water 2 to 3 times). Two other common salty cheeses include parmesan and cheddar. Choose the low salt versions and the best way is to include them in small amounts as part of a salad or a meal rather than as a main ingredient in a sandwich!
5. HOW MUCH IS OKAY?
When it comes to cheese, moderation is mandatory, when you can't control the quality, control the quantity and frequency of consumption. In general, include cheese at one or 2 meals only per day and stick to small portions.
Finally, for healthy individuals cheese can be part of a healthy diet but don't overindulge!
People who need to be mostly careful are mainly people with high cholesterol, high blood pressure and heart diseases.
OTHER RECIPES BY HEALTH BOX